The thought of taking your little one to a baby spa and letting them float about looking adorable in a neck ring might seem appealing, but experts are warning parents against it.
The Swimming Teachers' Association (STA), an independent charity, and Birthlight, a non-profit organisation focused on the health of pregnant women and new families, have highlighted the "damaging" effects placing babies in floating neck rings could have on their physical, neurological and emotional development.
The organisations are worried parents will buy into what is being marketed as a "pamper experience" without understanding the risks.
Co-author of the 'Hidden Risks Of Floating Neck Rings For Babies' report, Shawn Tomlinson, STA baby swimming tutor, said: "A neck ring creates a vacuum where the baby is incapacitated and cannot connect with anyone or anything."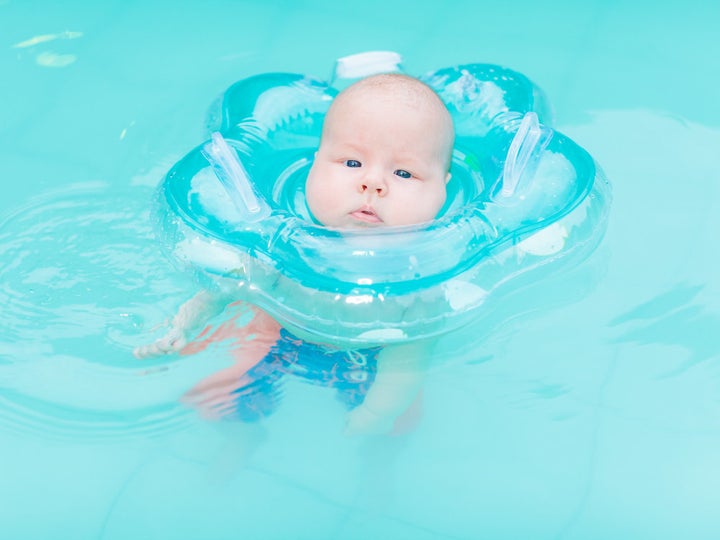 Tomlinson continued: "There are no safe boundaries [for babies] to touch or feel.
"Self-expression through body language, which the water ideally facilitates, is lost because movements are restricted."
Francoise Freedman, founder of Birthlight, said: "There are the potential risks linked to the frequent use of a neck device that claims total safety and apparent comfort for babies, yet deprives them of the freedom to move, which we now know can have long-term implications."
In the report, she wrote: "When babies hang vertically in water with their heads supported by a semi-rigid foam structure – particularly those under five months - concern arises about compression of the soft and subtle vertebrae in their necks, and strain in ligaments and muscles.
"Infant development proceeds from the head down and head control is the first huge task babies master in their early months, followed by rolling.
"The main body movements that help babies to achieve these first milestones are restricted by neck rings."
Freedman also wrote that when babies over three months are placed in neck rings, this may also interfere with the neuro-pathways associated with the head reflex that helps babies respond to their spontaneous desire to sit up.
"It takes a disproportionate effort and muscular tension for babies in neck rings to try and right themselves up, which they are naturally driven to do," she wrote.
"Neck rings make babies passive rather than enabling them to physically take advantage of challenges and opportunities while being in water."
STA is concerned that parents might be attracted by the serene pictures of calm babies in the water and the fact they don't have to physically get in the pool at a "baby spa".
Kayle Burgham, STA's aquatics manager who promotes aquatic activities that support infant development, said: "While disengaging from the world in floating tanks can be wonderfully relaxing for stressed adults, this is not what babies want or need – physically or emotionally.
"This isolated activity completely goes against the very essence of baby swimming, which is human contact: bonding with your child so they can explore the water in a safe, relaxed, fun environment."
Both STA and Birthlight said they were "united" in saying that this activity involving neck rings "cannot be promoted for routine use without serious warnings to all parents".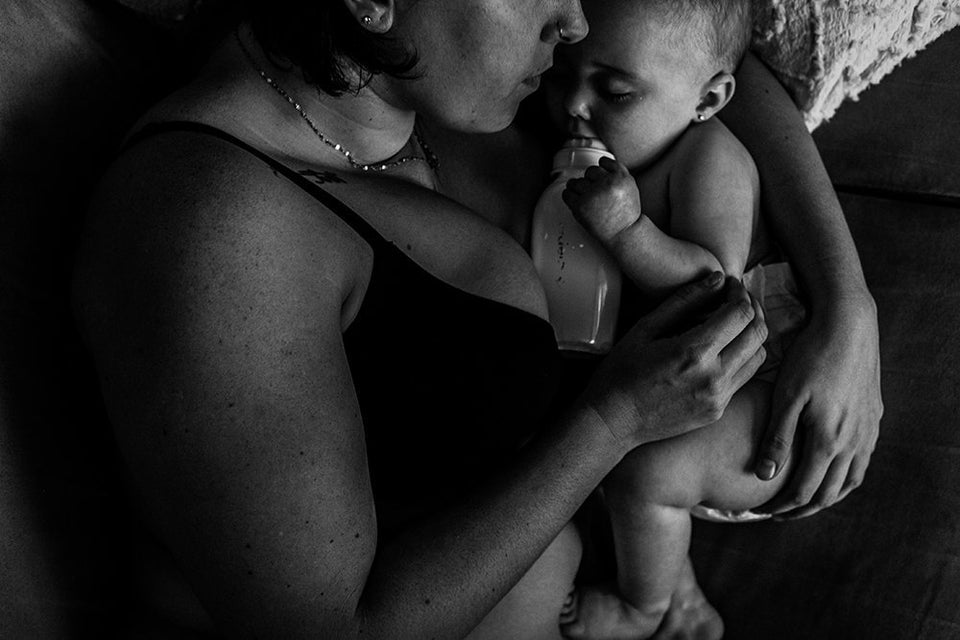 'Fed Is Best' Celebrates Mums Feeding Babies