Jeremy Corbyn's allies are facing a backlash over plans to radically reshape the Labour party before he steps down this spring.
Multiple sources have told HuffPost UK that general secretary Jennie Formby and Corbyn chief of staff Karie Murphy are drafting proposals to "embed Corbynism" with a major staffing reorganisation expected to start this week and end in March.
Among the plans are moves to slash the 'analytics' and the elections teams based at Labour HQ and to replace long-serving regional staff with 'community organisers', a group of party workers seen as Murphy's brainchild.
Make sense of politics. Sign up to the Waugh Zone and get the political day in a nutshell.
Regional officials have been regarded with suspicion by some Corbyn supporters because they served under the Blair/Brown/Miliband eras, whereas community organisers - hired at a cost of millions - were viewed as a leftwing alternative power structure.
Furious staff are demanding union rep meetings and MPs want the party's ruling National Executive Committee (NEC) to step in and block any changes until after Corbyn's successor is in post.
The NEC meets on Monday for a special session to determine the rules for the leadership election, the fee for 'registered supporters' who can vote in the election, as well as setting in train new by-elections and replacements for four vacancies on the ruling body itself.
It is expected to formally start the leadership race this week, with the results of a ballot of members and affiliates by the end of March.
Shadow Brexit secretary Keir Starmer is the current frontrunner in the race after a YouGov poll put him ahead of shadow business secretary Rebecca Long Bailey and backbencher Jess Phillips.
Lisa Nandy, Ian Lavery, Emily Thornberry and Clive Lewis are also in the running for the top job.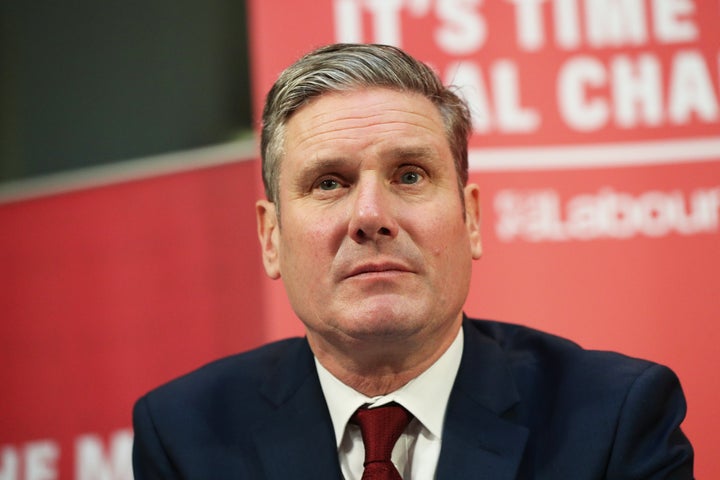 Labour MP Peter Kyle told HuffPost UK: "If the last act of the Corbyn project is to spike whoever is the next leader by stripping our party of hardworking staff, the only credible interpretation would be that they don't think it possible for their candidate to win.
"There is still affection for Jeremy within large parts of the membership, I hope he doesn't squander that at this pivotal moment."
Some party sources said that Murphy and Formby should be the ones to lose their jobs first, given the party's disastrous election performance.
Despite opposition to the plans, some expect Formby to use delegated powers to push them through.
Some staff believe the usual post-election process of making redundant temporary election staff will be used as a cover for a wider bid to 'root out' staff not seen as on board with Corbyn's politics.
"This feels like 'Plan B' of those on the Left who don't want to give up their control of the party. But that means their 'Plan A' of getting the leader they want is obviously not working out," one NEC source said.
"Maybe they're getting rid of the analytics team because they are the ones who tell you things you don't want to hear. And why on earth would we cut the election team when we have a series of important elections, London Assembly, Metro-Mayors, councils, PCCs [police and crime commissioners] to start our rebuilding process?
"Regional officials do the thankless task of handling local disputes and disciplinary issues but more importantly they do all the legwork for elections."
Another party source said: "After our worst defeat since 1935 we need to be building on our talents. Cutting our staff at this time is a gross betrayal of Labour activists. If the unions don't step up to stop this on the NEC, I fear for this party's future."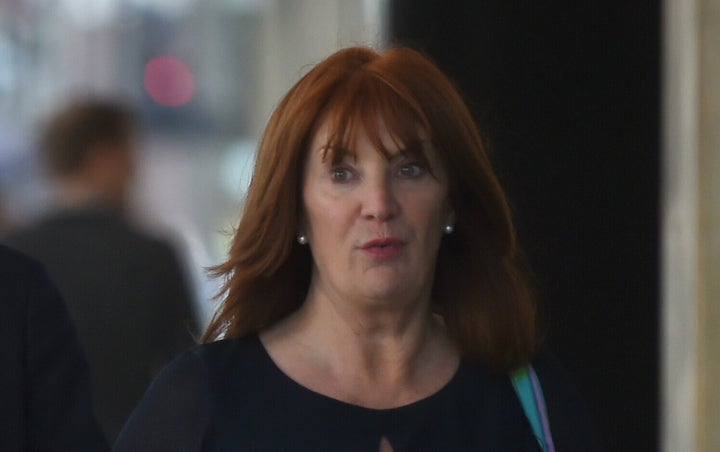 The NEC itself has lost four members, following the departure of Tom Watson and the election as MPs of constituency reps Nav Mishra and Claudia Webbe and GMB rep Sarah Owen. None of them will be at the meeting on Monday.
Supporters of community organisers claim they embody the new grassroots activism under Corbyn, but their detractors say they failed to work closely with regional staff or parliamentary candidates and their cost contributed to the party's financial problems.
In many areas in the north and midlands where they were appointed, Labour lost seats in the Tory surge under Boris Johnson.
A senior Labour source said that organisational reviews are common after a general election and it would be inaccurate to report that anything has been decided.
Any staffing or structural changes would be subject to consultation with the relevant trade unions, they added.
Several staff and MPs are already concerned that Murphy and communications chief Seumas Milne were shifted to permanent contracts that make it difficult to remove them from post despite the general election disaster.
Lower-paid staff are meanwhile facing uncertainty as the party tries to cut costs to cope with a lower income from public funds after the loss of scores of parliamentary seats.