A mum claims her daughter was excluded from a ballet school performance because of her braided hairstyle.
Lara Evans, 29, said her nine-year-old daughter Eve Elliott, was made to feel singled out because her hair was 'different' from the other girls at Hereford Ballet School and has been has been left believing "brown girls can't do ballet".
"I don't know what her [the principal Mrs Dubovie Brown] intention was, but it's left Eve feeling singled out for her skin colour," said Evans.
"She said she's had her dream crushed, that she can never be a professional ballerina like she wanted to be.
"She's thinks she's let her friends down."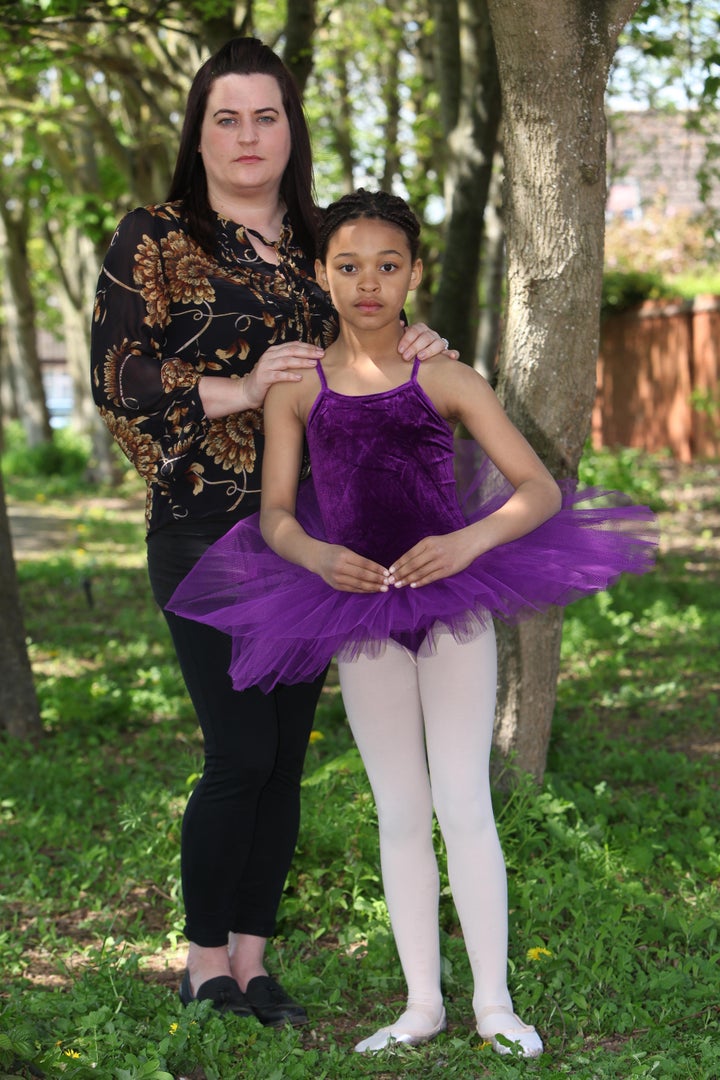 Eve had been with the 80-year-old ballet school for six months when she got her hair braided while visiting her father in New York for a week on 4 April.
Evans, who works as a personal assistant, explained: "When we came back from holiday I was aware they had a show, but hadn't even thought the braids would be a problem.
"At her first rehearsal back the Tuesday before the show I spoke to Ms Dubovie Brown and asked if it would be a problem and she said 'yes because it really makes her look different'.
"I didn't know what she meant by 'different' and I was a little worried by that phrase, but I made sure it could go into a bun with the braids for rehearsals on Saturday.
"At those rehearsals I spoke to other parents, who said she looked fine and you couldn't even tell it was braided when it was in a bun.
"I then said to Ms Dubovie Brown we wouldn't be taking the braids out.
"But she text me at 9.30pm on the Sunday before the show to say if they weren't out she couldn't perform.
"I was shocked. She had never mentioned her not performing.
"So I asked Eve what she wanted to do the next morning, and she said there was no way she was taking her braids out."
Evans had paid £80 for Eve's outfit for the school's performance, but has not been refunded despite not being allowed to perform at the Hereford Performing Arts Festival on 18 April.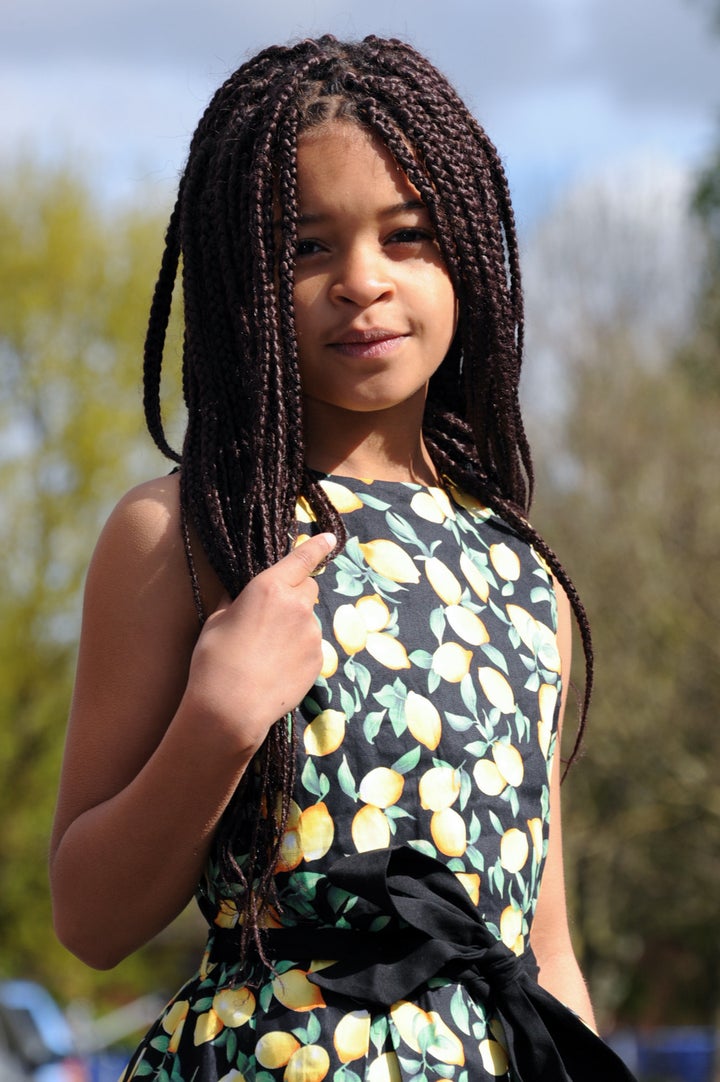 Evans said her daughter has previously experienced bullying and that coupled with this latest incident has knocked her confidence.
"She is absolutely devastated," Evans said.
"Her hair is naturally short and curly, and she only wanted braids to look like the other girls who have long, blonde hair.
"Now she says she will never do ballet again because brown girls can't do ballet.
"We live in a small town and Eve is the only girl in the school who is not white.
"They've teased her before asking where she's from, and saying she looks like the black characters from TV shows.
"Now the teacher has said she can't perform because she looks different, she's put it together."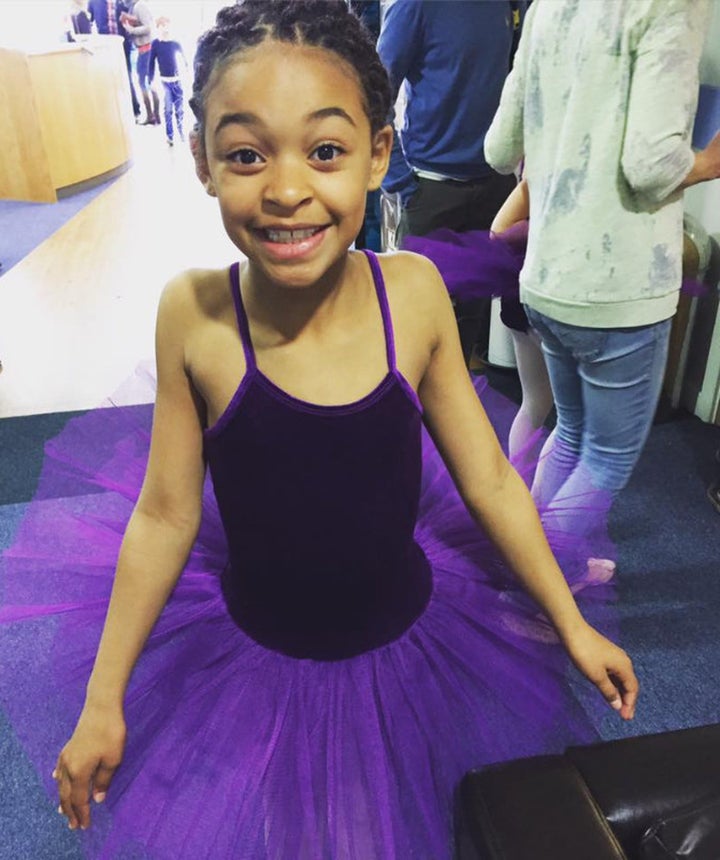 Evans added: "I had complained to the school twice before when she was bullied by the other girls, but that I could understand because kids don't know these things.
"But now the headmistress has singled her out it sends a horrible message to Eve."
Eve performed her dance alone in front of her family in their home and after Lara put a video of it online it has received over 15,000 likes.
Evans added: "I have been inundated with messages of support and she has been offered a place at a new dance school.
"I was gobsmacked by the response, it's been amazing."
The Huffington Post UK has contacted Hereford Ballet School for comment.