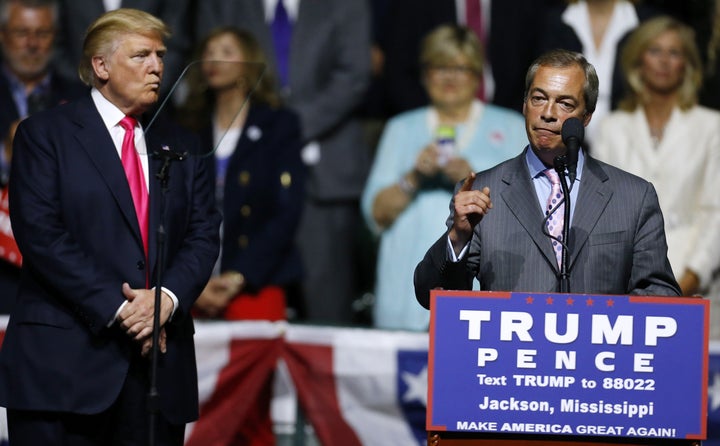 The Ukip leader, who has been informally advising Trump in his campaign for the US presidency, said there was "no question" that the Republican candidates chances had been damaged by the comments in leaked footage.
Trump was exposed bragging on tape about his fame allowing him to "do anything" to women.
Farage told a BBC Panorama special to be broadcast on Monday: "There is no question that this recent tape, ugly as it is, has really hurt him badly, of course."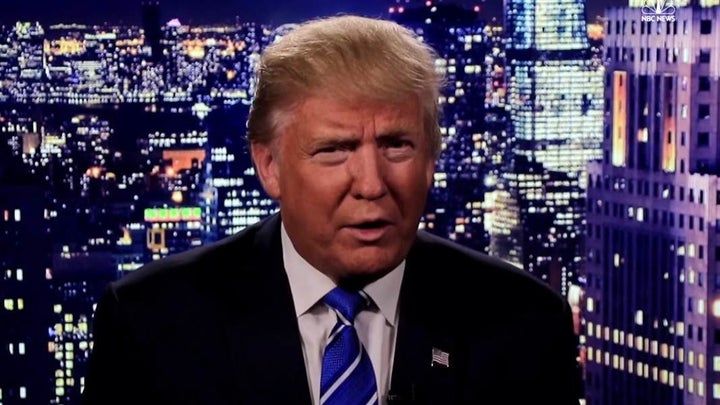 Farage added: "I just saw this whole thing as sort of, an extreme form of alpha-male boasting - it is the kind of boasting that some men do - it doesn't mean that they actually do it."
It comes after Cabinet minister Damian Green said Mr Trump's comments were "offensive" but refused to say whether he believed he was "unfit" to enter the White House, the Press Association reported.
"I think it's a seriously bad idea for government ministers from another country to try and advise democratic, friendly countries which way to vote," the Work and Pensions Secretary said on BBC Question Time.
"I'm not being unnecessarily pompous, I'm just being careful."
But Green, who was appearing on the show alongside shadow foreign secretary Emily Thornberry and journalist Isabel Oakeshott, hit out at the Republican nominee's comments about women.
He said: "I will comment on the words, partly because both Isabel and Emily said as a woman she found those words he said offensive. Can I say that, as a man, I found those words offensive as well."
Thornberry said: "As a woman I thought his comments were completely disgusting and totally offensive and, of course, he shouldn't be American president."
Since the publication of a 2005 recording in which the Republican nominee boasted of using his fame to kiss and grab women without their consent, Mr Trump has been hit by a series of allegations of inappropriate sexual behaviour - something he has vigorously denied.
The presidential hopeful has blamed the accusations on White House rival Hillary Clinton's campaign and the news media.
"These vicious claims about me, of inappropriate conduct with women, are totally and absolutely false. And the Clintons know it," Trump said.
His accusers, he said, "are horrible people. They're horrible, horrible liars".
Green has become the latest Government figure to criticise the man who could be elected US president in November.
Prime Minister Theresa May, in her former role as home secretary, rebuked Mr Trump for being "plain wrong" to accuse British Muslims of failing to report suspected terrorists.
During his time as London mayor, Boris Johnson - now Foreign Secretary - said Trump was "unfit to hold the office of the president of the United States" for his comments about Islamist radicalisation in London.
And while he was in Number 10, David Cameron said Trump's call for a ban on Muslims entering the US was "divisive, stupid and wrong".
The BBC Panorama show 'Paxman on Trump vs Clinton: Divided America' will air on Monday.