David Dimbleby tackled a Conservative minister on Brexit and left BBC viewers in stitches with a scathing joke on last night's Question Time.
The veteran presenter, who was chairing last night's programme from Boston, had been trying to get International Development Secretary Priti Patel to commit to a timetable for Brexit.
He pushed the question from audience member Martin Bontoft, who asked: "Isn't it time that this government stopped dithering over Brexit?"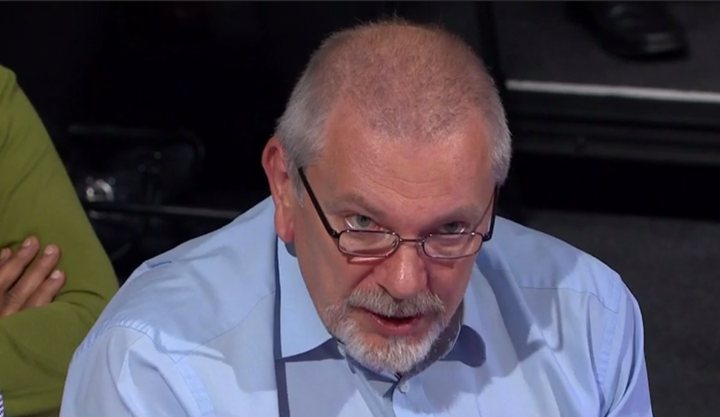 "We have a plan and our plan is to make a success of Brexit," Patel said on Thursday.
"It's wrong to say nothing is happening. Theresa May has shown very, very clear leadership - she has set up two gov departments dedicated to leaving the European Union."
Pushed by Dimbleby to reveal when the prime minister would decide when to trigger Britain's exit from the EU, Patel answered simply that: "In due course, she will announce the details of that."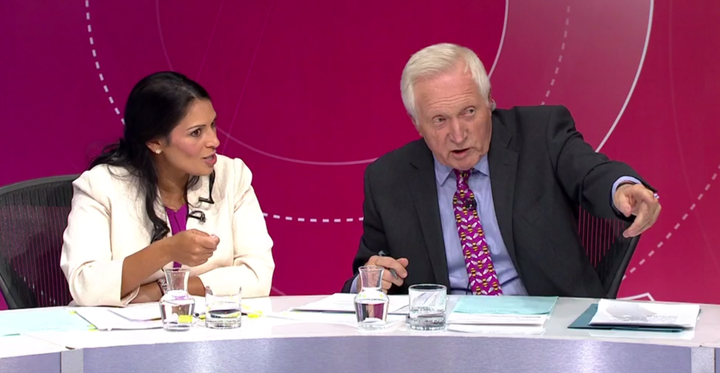 "I know you're not going to give a running commentary," Dimbleby hit back. "But next year, the year after, the year after that?"
Patel responded: "We will work to do this, and this isn't about how quickly -" before she was cut off by Dimbleby, who joked of the audience member who asked the question:
"Well it is for him because he wants action - he's not going to live long enough."
The audience broke into laughter and applauded Dimbleby's joke as Patel could be heard saying: "That's a bit harsh".
The cap-wearing Bostonian tackled Labour's Richard Burgeon, accusing many "on the left" of being "very hypocritical" and suggesting they suffered psychological problems.
Other panelists on Thursday night's programme included columnist Rod Liddle, playwright Bonnie Greer and Ukip's Steven Woolfe.
NOW READ:
Related