Two of Thursday night's Question Time panelists were left stunned after being silenced by a man in the audience who told the bickering pair bluntly to "shut up".
Ukip leader Nigel Farage and comedian Eddie Izzard had spent much of the programme bickering over the upcoming referendum on Britain's membership of the EU.
During one particularly heated exchange, which saw them shout over each other for ten seconds straight, a riled audience member took it upon themselves to calm the pair and inject some adultness into the debate.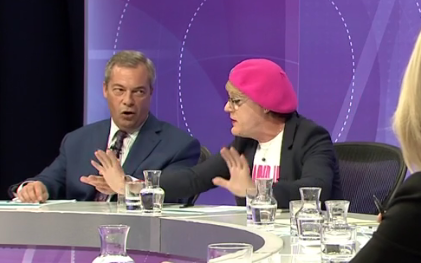 To cheers and rapturous applause from the audience, the spectator shouted: "shut up!".
Both Farage and Izzard were left silenced, sat back in their chairs, as host David Dimbleby tried to calm proceedings.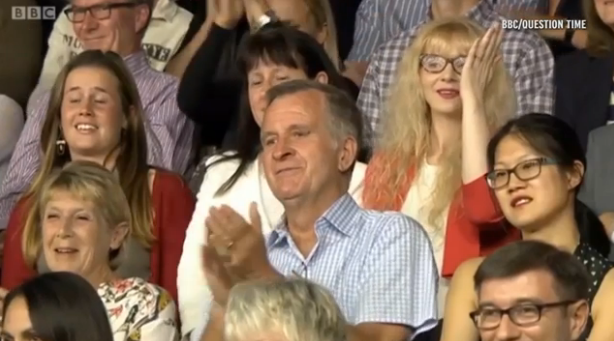 Users on social media applauded the angry man's comment, with one quipping that he had "spoken for the nation".
While pundits lamented the style of debate employed by some panellists, and called on politicians to be clearer and calmer in their arguments.
Later in the programme, the phrase was used a second time by an angry woman admonishing Farage for trying to interrupt fellow panellist Hilary Benn, Labour's shadow foreign secretary.
Eddie Izzard engaged in a seven-second exchange with an audience member that some commented seemed to sum up the debate raging ahead of June 23's EU referendum.
NOW READ: