Mirror mirror on the wall, who is the fairest biscuit of them all? It's a toughie – but a question HuffPost UK staff were keen to hash out.
The great office debate on which biccies are best came after biscuits topped a British Heart Foundation Dechox challenge poll as the UK's favourite sugary snack. A whopping 42% said biscuits reigned supreme, while 41% (oof, tight!) voted for chocolate.
But there are so many biscuits out there. And not all biscuits are created equal.
To find out which ones really are the best, we curated a list of 19* – with input from the team, as well as research on previous biscuit lists – and asked each member of the HuffPost UK team to vote for their favourites. Everyone had three votes, then we totted them up to see which biscuits ranked best.
It was tense, there was plenty of judgement and it sparked debate. "Where are gluten-free oatcakes?" one asked. "NOT A BISCUIT," another responded.
Some had forgotten what garibaldis were, others wondered why fig rolls were missing from the list. But eventually, the votes rolled in. Here's the definitive ranking of biscuits, according to HuffPost UK – from worst to best.
Last place
Garibaldi biscuits and Viennese whirls – sorry guys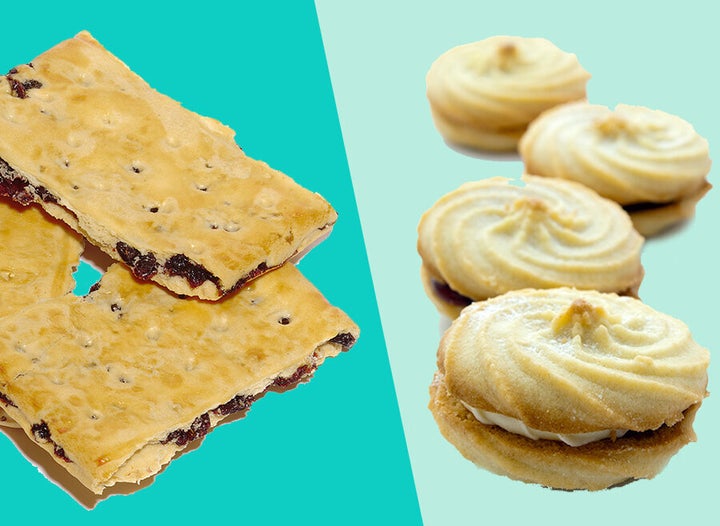 Sadly, these were the only biscuits that had zero votes. For the unacquainted, garibaldis are a handful of currants squashed and baked between two bits of biscuit dough, while Viennese whirls are made of soft shortbread piped into a whirl shape.
A couple of HuffPosters noted that garibaldis were known as "squashed fly biscuits" in their households growing up, which didn't do wonders for their appeal. As for the other, one colleague wrote: "Poor Viennese whirls. I would never turn one down, I just couldn't put it in my top three." A sorry tale.
7th place
Plain digestives, rich teas, malted milk, nice biscuits, Fox's crinkle crunch and Maryland cookies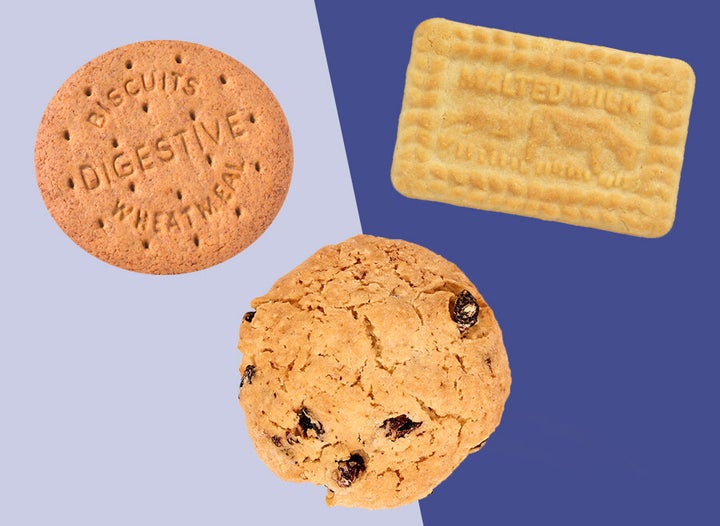 There's a resounding theme emerging here, and it's that these biscuits are plain AF, which is probably why they didn't hit it off with our impassioned biscuit munchers – all gaining just one vote each.
Either that, or they're simply too niche (ahem, crinkle crunch).
6th place
Ginger nuts, plain hobnobs and Jammie Dodgers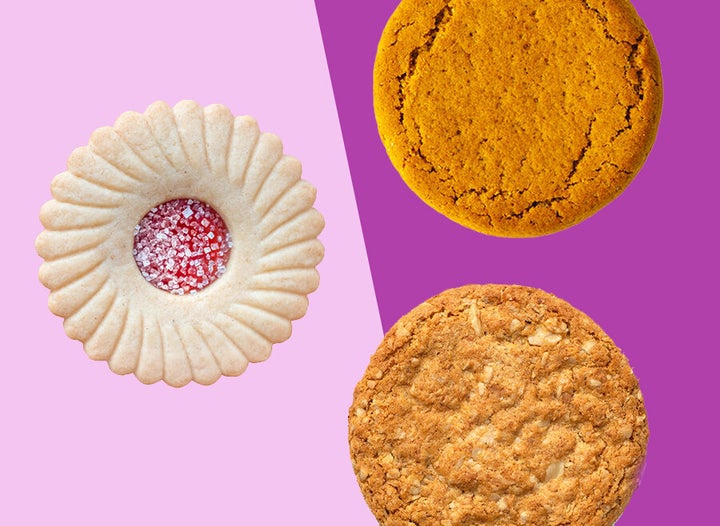 A surprisingly mixed bag of biccies here, confined to lower down the list. Ginger nuts, with their tooth-breaking ability and ginger zing, plain hobnobs with their oaty goodness and – shockingly – Jammie Dodgers, composed of two circular biscuits sandwiched with a gooey jam filling.
Jammies were robbed, in my opinion.
5th place
Cadbury chocolate fingers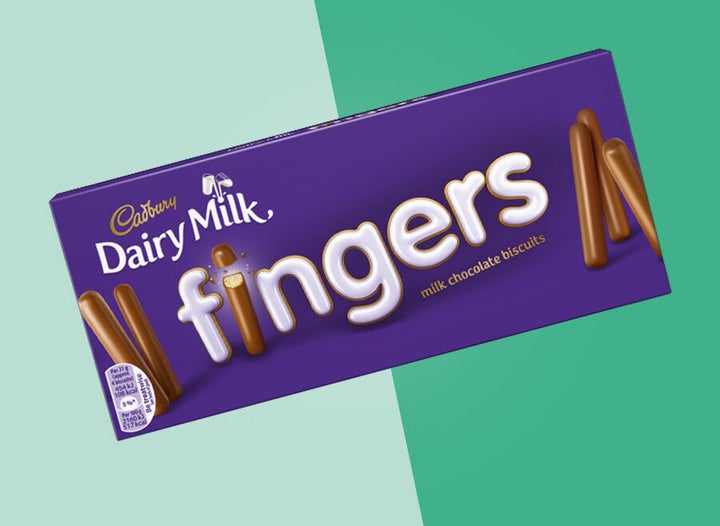 "Why have chocolate fingers not got more votes?" asked one outraged colleague. Tension bubbled at HuffPost HQ. The Dairy Milk coated biscuit fingers ended up mid-table – but compared to some of the other biccies, they didn't fare that well. Sorry Cadbury, we are not worthy.
4th place
Bourbons, Jaffa Cakes, and custard creams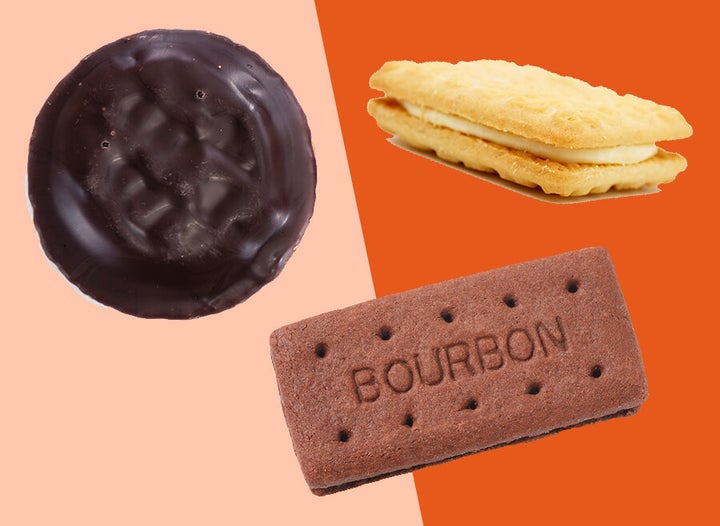 How fitting that two classic sandwich biscuits – bourbons and custard creams – are sandwiching the humble Jaffa Cake in fourth place.
3rd place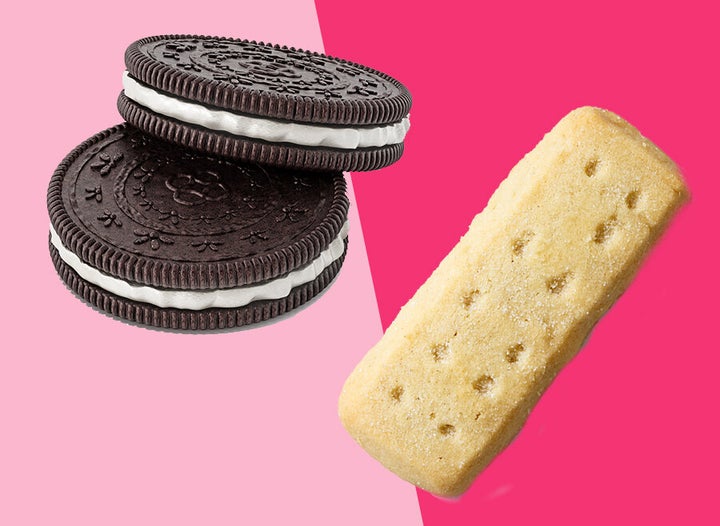 Oreos are basically the lovechild of bourbons and custard creams with their chocolate biscuit outer edges sandwiching a creamy vanilla flavour centre, so it's no surprise they came in joint third place, alongside the humble shortbread biscuit (so buttery, so sugary, so delicious).
2nd place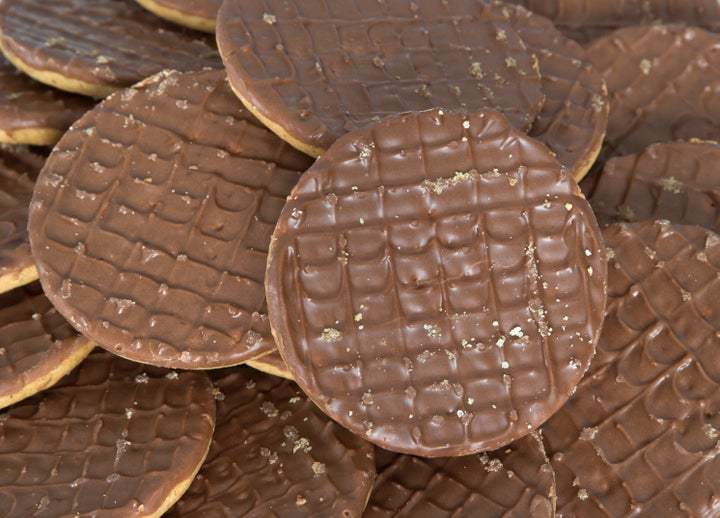 While the humble digestive came in joint seventh place, its buff big brother has stolen second place – and our hearts – to come in at number two. Who can blame team HuffPost UK for having eyes for such a stellar biscuit?
That digestive base and milk chocolate topping are basically made for each other – not too sickly, a good bit of crunch, excellent dipping potential. An all-round great guy.
1st place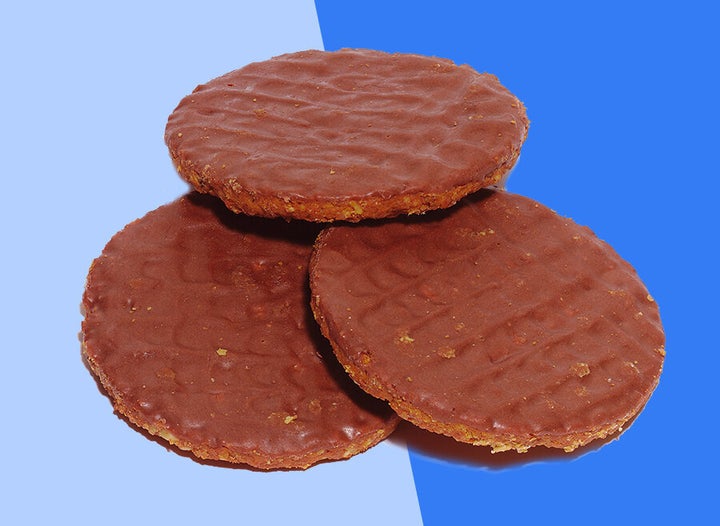 There was one clear winner – and with the love that was given to choccy digestives, it's really no surprise that first place went to its oat-tastic upgrade – stealing the crown by just three votes.
That's right, chocolate hobnobs wear the crown of glory. This flapjack-digestive hybrid is a firm favourite – the perfect dunking companion and a true hero of the biscuit tin.
*Our list of 19 biscuits to vote included: Chocolate digestives, shortbread, plain digestives, Jaffa cakes, chocolate hobnobs, chocolate fingers, plain hobnobs, custard creams, Jammie Dodgers, Maryland cookies, bourbons, viennese whirls, rich tea, ginger nuts, Oreo, malted milk, Nice, garibaldi and Fox's crinkle crunch.