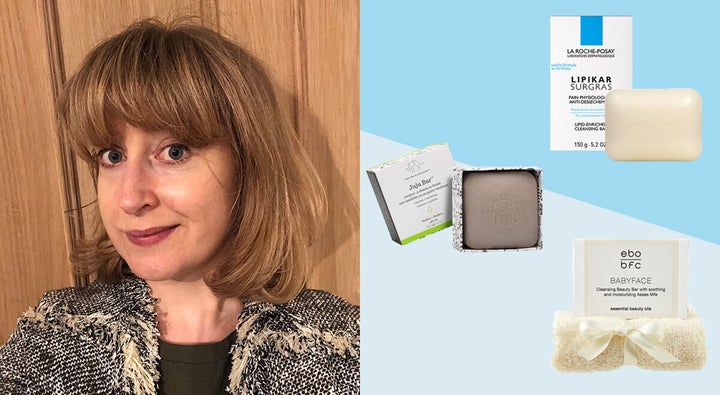 I have fairly good skin – the occasion spot if I'm a bit hormonal, but not too oily, and as I'm 36 my main concern these days, if I'm honest, is wrinkles. That means I tend to focus my resources when it comes to skincare on serums, and I just wash my face with a simple face wash. I was, shamefully (and lazily) using face wipes until a couple of years ago, but now I know what a disaster they are for the environment I'm happy to make the effort to wash my make-up off properly in the bathroom before bed.
Until now, though, I hadn't tried a cleansing bar. I tend to prefer a liquid face wash that lathers up, and the one I've been using for the past year or so is Kiehls Ultra Facial Cleanser.
So I was intrigued by trying these out, not least because I'm keen to minimise the packaging I use in the bathroom.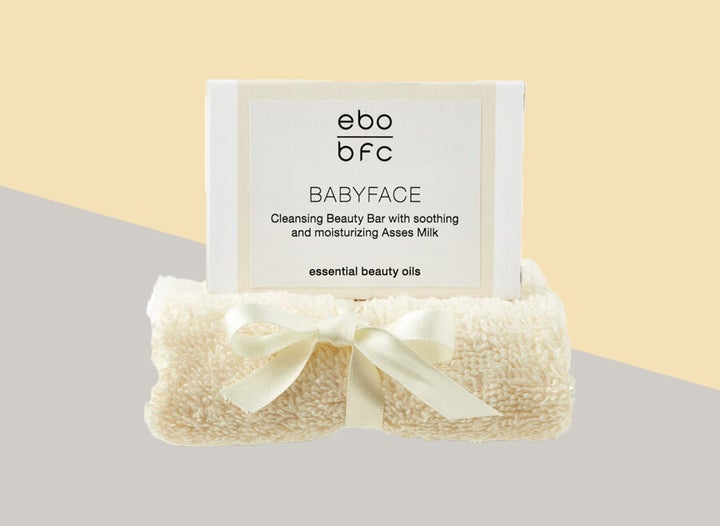 First up was the EBO Baby Face Natural Beauty Bar (which I later found out cost £22). It smelled lovely, lathered up really well and felt creamy. My skin felt thoroughly clean afterwards, and didn't get that horrible tight dryness that I associate with washing your face with soap - though I did moisturise it immediately afterwards.
One slightly awkward thing with using a bar rather than a tube or bottle of face wash was how to store it. For the first couple of days I left the EBO bar on the side of the bathroom sink, until I discovered my boyfriend had been washing his hands with it. I mean, fair play to the guy, it looks like a regular bar of soap, but for £22 a pop you might want to keep it out of the reaches of other people!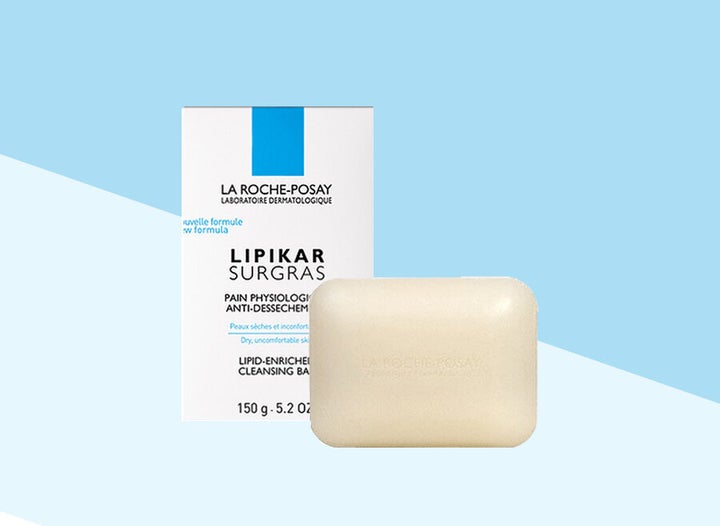 The next week I tried the La Roche Posay Lipikar Cleansing Bar. I later found out this one is only £5.50, which I was quite relieved about as it definitely felt like the least luxurious of the three. It wasn't as creamy as the EBO one, and it did feel a bit like using a bar of Imperial Leather or Dove. It didn't leave my face particularly dry, but then I do use a heavy night cream and a decent serum under a tinted moisturiser during the day, so to be fair it's quite hard to gauge the impact of this product alone. Of the three, though, this was the one that made me miss my usual face wash - I think you could buy a cheap face wash from Boots for this price that would probably lather up better, and smell a bit like a nice skin care product, rather than soap.
Midway through the first week I realised the other issue with cleansing bars when I was packing my bag for my usual morning gym class before work - I'm used to chucking in a few bottles, but it wasn't easy to take the cleansing bars with me. In the end I bought a little cotton bag for them, which cost about £6, but it's a bit of a downside if you're travelling or showering a lot outside of your own bathroom.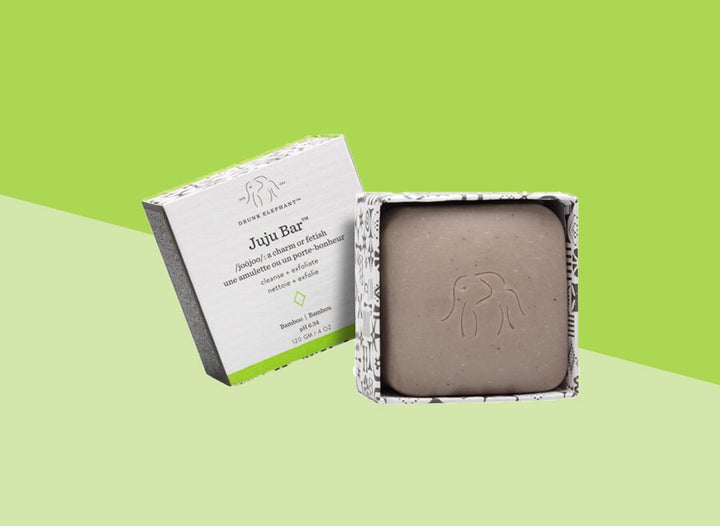 I love Drunk Elephant, this skincare brand is my current obsession – I recently treated myself to the brand's Vitamin C serum and their glycolic night serum, so I was really excited to try this. It's an exfoliating bar, so you can't use it more than three times a week. It's slightly strange the first time - it doesn't lather up, and the exfoliating grainy bits are very tiny, and you aren't allowed to apply it directly to your skin, but it does feel like you get a really proper clean from it.
It's a bit pricey, but if you fancy a nice treat to incorporate into your routine, I think this is something I might buy. Plus, it comes in a cardboard box, so you can store it away from anyone else in your house!
We all work hard to earn our money – so it shouldn't feel like hard work to spend it well. At HuffPost Finds we'll help you find the best stuff that deserves your cash, from the ultimate lipstick to a durable iron to replace the one that broke (RIP). All our choices are completely independent but we may earn a small commission if you click a link and make a purchase.