It's about time we had our first BBQ of the year – even if we're wearing our coats close to hand as we venture outside to fire it up.
If, like us, you're trying to cut down on landfill waste and single-use items but have previously relied on disposable barbecues, hastily bought from supermarkets to cook up impromptu weekend feasts, perhaps this is the year to invest in a BBQ that lasts for more than one summer.
With choices for the smallest balconies and garden, there's no excuse for using – and chucking away – single-use BBQs this year. Here is our pick of the best small and portable barbecues on Amazon, based on glowing reviews.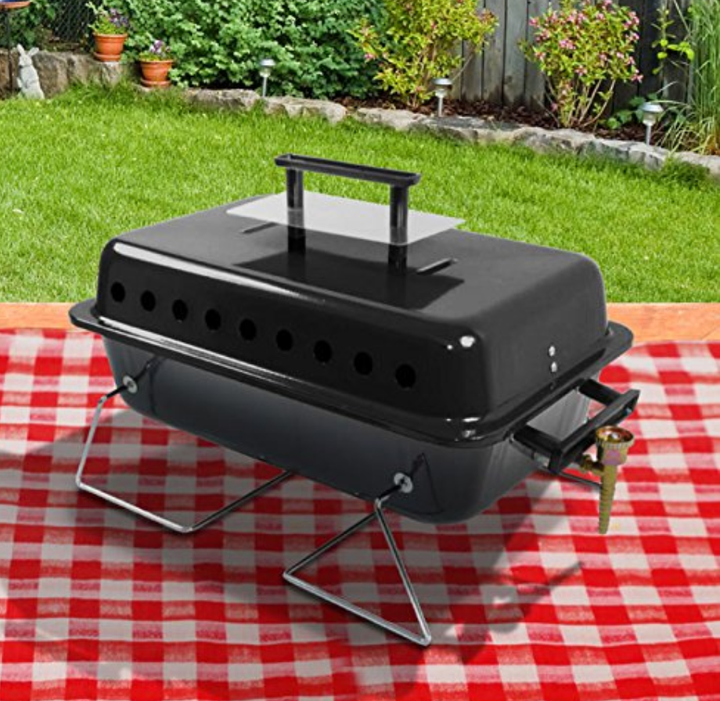 Small enough to carry around, but not so small that everyone will be waiting three hours for their sausages to cook. It's gas-powered and compatible with both propane and butane cylinders, and also has foldable legs to adjust the height while cooking. Unfortunately the jazzy tablecloth doesn't come included.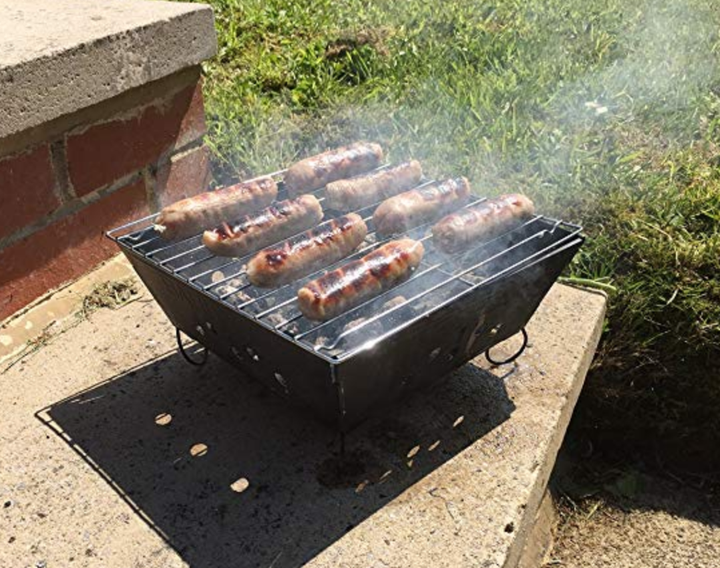 This grill may be more function over fashion, but at less than a tenner you can't really argue with that. The reusable metal griddle and coal fire pit can be easily cleaned and stored – and reviews say the grill can easily fit four large burgers.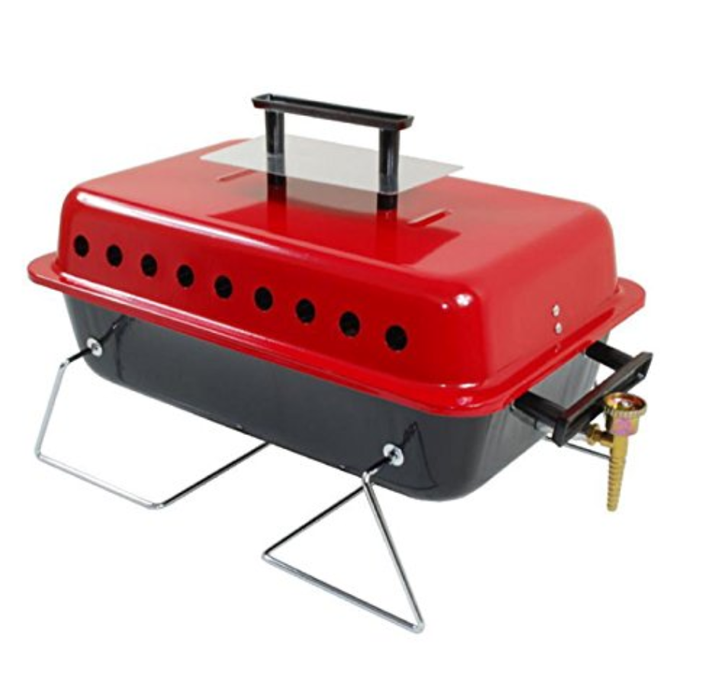 Get yourself this portable stove with a carry handle and removable legs, so you can move it around easily without the faff. It's chrome-plated (and in a lush red colour we're really into). Reviews say it's perfect for using on caravan holidays – and, as a bonus, you get two free cookbooks (one meat, one vegetarian) when you buy any of the Billyoh barbecues.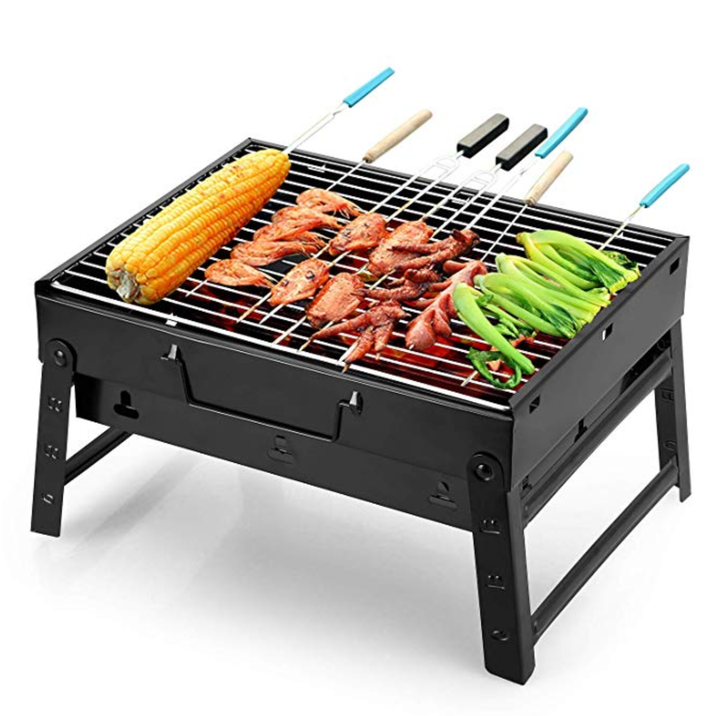 This barbecue can be dismantled in less than 60 seconds, which makes the prospect of washing up a little easier to bear. Made of cold-rolled iron and chrome, it's both heat and scratch-resistant – so it won't go rusty if it rains. It has also been designed with 12 air vents to get food smoking quickly. Our mouths are watering just thinking about it.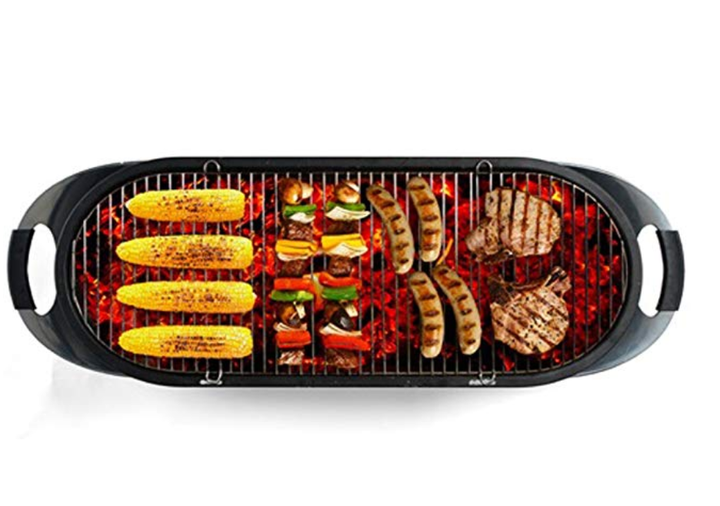 Oh Lakeland, you never disappoint. Happy customers say they've managed to cook for six people simultaneously on this portable grill (with six burgers, six skewers, and a handful of sausages at any one time). It also comes with heat reflectors to keep the heat within the grill, so you don't need to worry about your garden furniture getting scorched.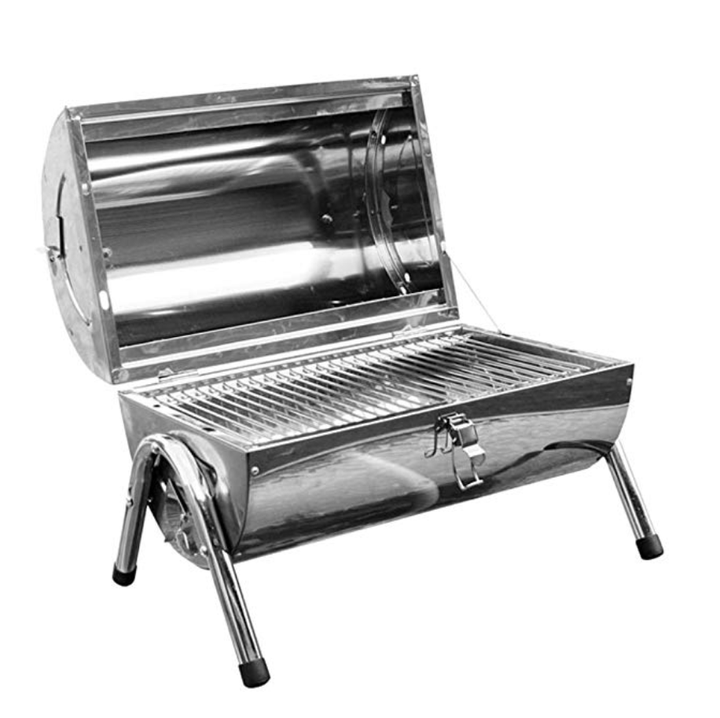 Bonnington Kingfisher Barrel BBQ, Amazon, £21.88
This stainless steel barrel barbecue comes with a double-layer grill, so you can have two lots of food on the go at once. Particularly useful if you're trying to do vegetarian and meat food separately, reviewers say.
We all work hard to earn our money – so it shouldn't feel like hard work to spend it well. At HuffPost Finds we'll help you find the best stuff that deserves your cash, from the ultimate lipstick to a durable iron to replace the one that broke (RIP). All our choices are completely independent but we may earn a small commission if you click a link and make a purchase.