A body painter is creating memorable moments for pregnant women by decorating their baby bumps with incredible paintings.
Fatima Carrion Alfonso, 32, from Spain, has painted more than 200 pregnant bellies over three years.
The mum-of-one, who gave birth to her daughter Ainhoa in 2015, said her work is a way of "celebrating her artistic skills and motherhood" with fellow expectant mums.
"I love to paint the bellies of these mums-to-be," she said. "It is always exciting, they totally enjoy the brush strokes.
"For mothers, it is a beautiful experience as they feel relaxed and more connected with the baby. I too had it when I was expecting and I can relate with the happiness and pleasure the painting on our bellies brings."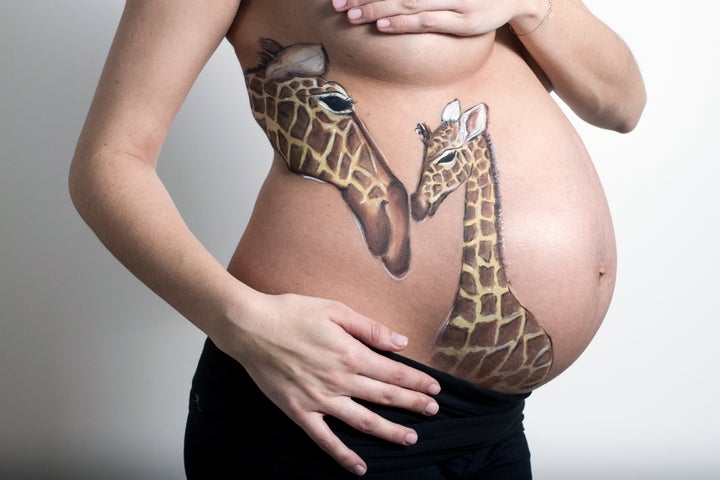 Alfonso had been a body painter for 14 years when the emerging trend of baby bump painting tempted her to try her hand at it out of curiosity.
"I had been a body painter for more than 14 years, and always had the curiosity to paint a pregnant woman's belly," she explained.
"I had seen those pictures but no one here understood this art form very well or dared to go for it.
"I wanted to paint my sister's belly, who was expecting triplets in her pregnancy, but she did not feel well and could not do it.
"Later, a friend came to me and asked me to do it, and the business kicked off soon after."
Now with the trend steadily picking up the momentum, Alfonso says she is "overjoyed".
"It is great to see women coming to me for the experience," she said.
"While I recommend a mother enjoys the belly painting most during the sixth and eighth month of pregnancy, there are many women who come for it during second or third month of gestation period to announce the good news to their family and friends."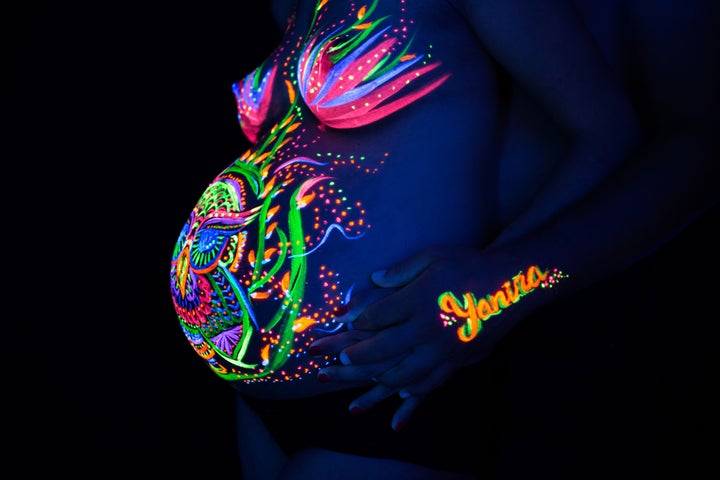 Carrion Alfonso's designs include birds, adorable pups, cute baby faces and even 3D neon artwork.
"Every mother is different and has her own taste, hobby and stories to tell," she said.
"Sometimes they come up with a particular design in mind and others, they ask me to give her some idea. Depending on what a future mother wants, I design a sketch.
"I provide them images for inspiration and once they approve it, I start working on the belly painting on a designated day and finish it in two hours."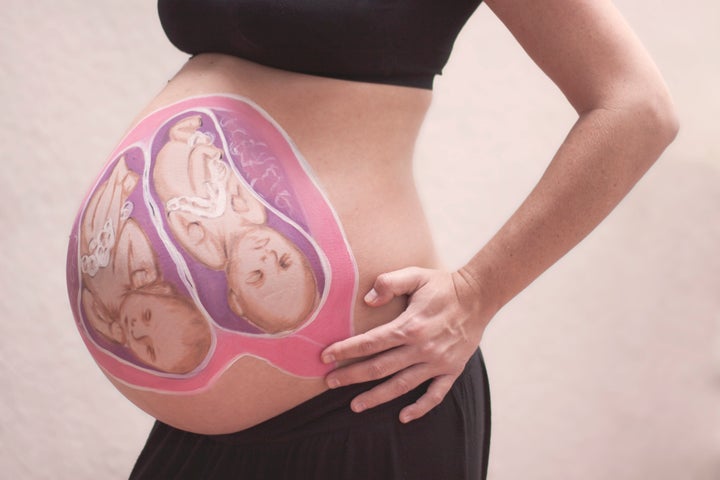 Alfonso said she only uses colours that are tested and safe for the skin.
"I generally use water-based body makeup, it's like a water colour for the body," she explained.
"This allows varied designs, so the mother feels comfortable and is not a nuisance to the skin. All the products are tested by manufacturers and have never had any problems.
Speaking about the most rewarding aspect of her work, Alfonso said: "The most amazing moment while working is to see the baby kicking!
"The baby can feel the energy of her mother and brushstrokes that are a great sensor stimuli, so it is very normal that during the session the baby offer some kicks.
"It is one of the best things to see."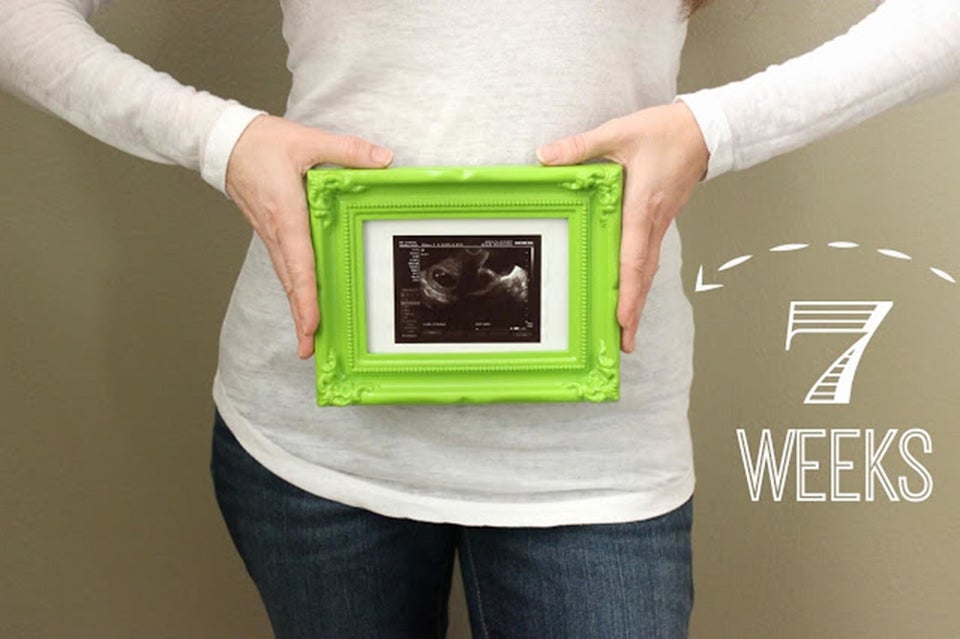 How big is your baby today? Mum's sweet pregnancy documentation