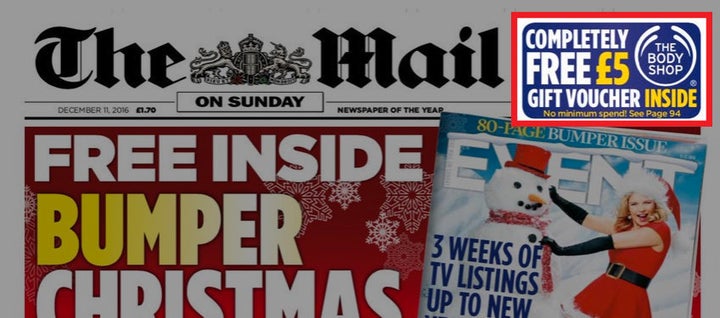 The Body Shop has no plans to continue advertising with the Daily Mail after it said the paper's editorial stance seemed "to go against" the firm's commitment to human rights.
The beauty retailer, owned by French cosmetics giant L'Oréal, has previously run voucher promotions in both the Mail and Mail on Sunday. One offer on the front page of the Mail on Sunday ran as recently as December.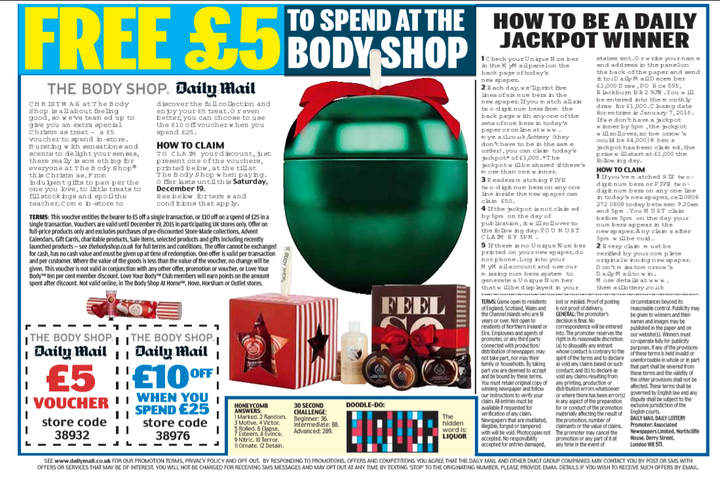 When asked for the reason behind its decision to stop advertising in the Mail, The Body Shop told The Huffington Post UK the paper's editorial stance went against its values.
The business said: "We have always supported human rights - it is part of our Enrich Not Exploit Commitment - and when an editorial stance seems to go against that Commitment, we consider seriously whether we will support it."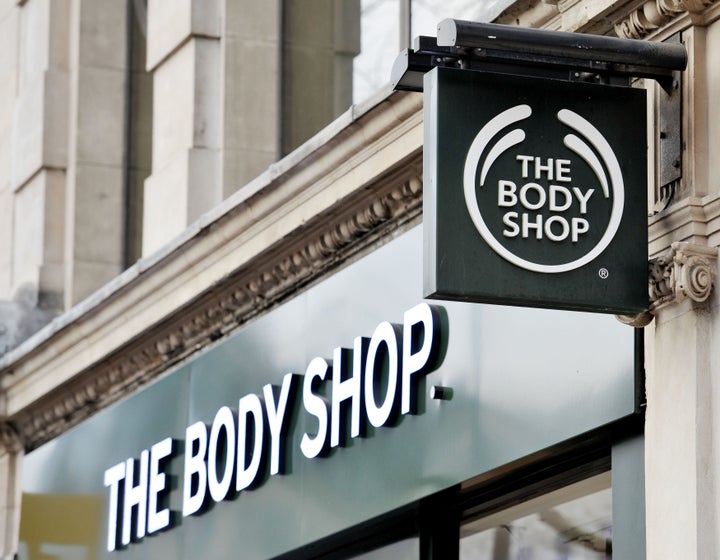 It came after the firm tweeted in response to questions about its advertising, saying: "We do not have a partnership with the Daily Mail and there are no plans for The Body Shop to advertise."
The move has been seized upon by Stop Funding Hate, which is campaigning against tabloid newspapers, such as the Mail, The Sun and Daily Express, over their coverage of Europe's refugee crisis and other social issues.
The campaign group is calling for ethical advertising from companies in order to "take on the divisive hate campaigns of the Sun, Daily Mail and Daily Express."
While The Body Shop wouldn't say how much its campaigns in the Mail were worth, previous research by Campaign magazine put the cost of the Lego deal at around £2,500 over two years.
The Body Shop declined to comment on whether its decision affects other publications including The Sun and Daily Express or specifically which editorial stance it was concerned about.
Responding to cosmetic chain's decision, Stop Funding Hate, tweeted: "Good news! Before Xmas, Body Shop had a front page promo on the Mail on Sunday. Now they have 'no plans' to advertise with the Daily Mail."
Founded with activism at its heart
The Body Shop was founded by Anita Roddick in 1976 with environmental activism at its heart.
Under Roddick's leadership the firm was a vocal supporter of human rights, animal protection and fair trade.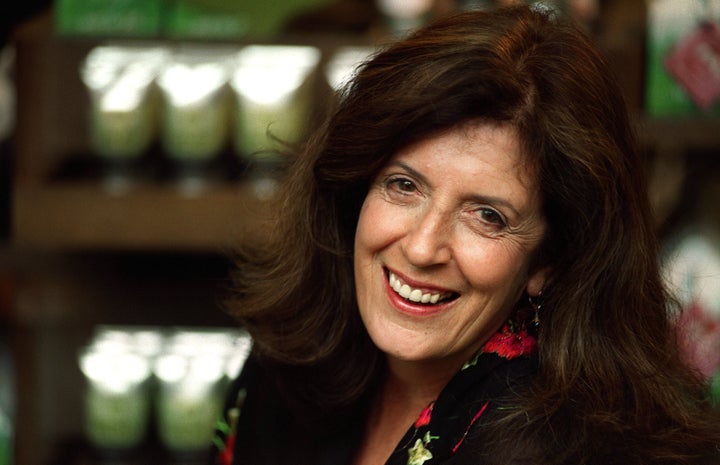 Roddick sold the firm in 2006 to L'Oréal in a controversial deal. She died a year later.
L'Oréal announced just last week that it is mulling a multi-million pound sale of The Body Shop.
The Daily Mail has been contacted for comment.