The Daily Mail has been removed as a "reliable source" on Wikipedia after the news group was deemed "generally unreliable".
Some 12,000 links to the Mail, and its website MailOnline, will now be gradually removed by volunteer editors on the encyclopedia.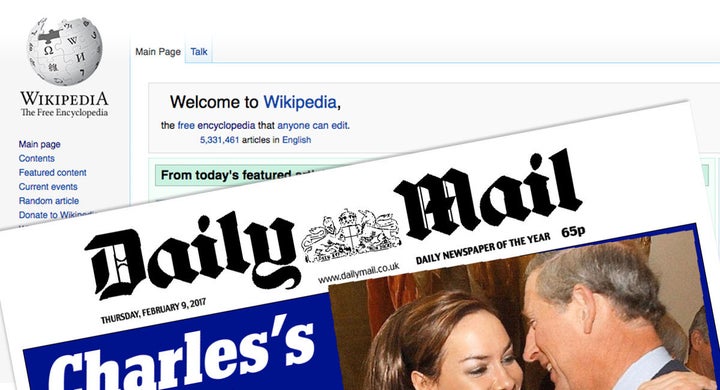 Discussion boards said support for the ban "centred on the Daily Mail's reputation for poor fact checking, sensationalism, and flat-out fabrication."
Among the examples cited were:
1. Publishing false Amanda Knox verdict, including quotes from lawyers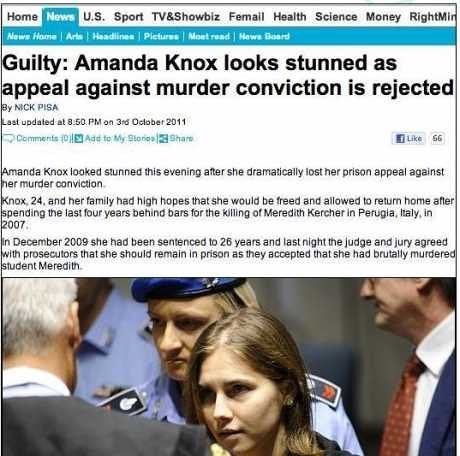 MailOnline incorrectly published a piece declaring the Amanda Knox verdict as guilty on 3 October 2011.
Despite Knox having been found not guilty, the false verdict was live on the Mail's website for around 90 seconds.
The piece included quotes from prosecutors reacting to the decision. It said Knox "looked stunned" upon hearing the verdict.
It described the family of Meredith Kercher as "expressionless, staring straight ahead, glancing over just once at the distraught Knox family".
The publication later corrected the version and published a retraction. It said it had since reviewed practices around such 'set and hold' articles, prepared in advance of verdicts and other news.
2. A 'False' Paul Pogba interview
Footballer Paul Pogba fiercely denied having been interviewed by the Mail in 2014, despite a piece in which he "describes life at Manchester United".
The midfielder issued a statement on his Twitter account which said: "The Daily [Mail] website has falsely attributed words to Paul that are causing social media reaction.
"Paul wishes to say he has never been interviewed by the Daily [Mail], Sportsmail or Mr David Kent, who he is happy to have never met.
"Paul reserves the right to take all appropriate legal actions."
However, the piece remains published on MailOnline.
3. Provoking fury from George Clooney over alleged Amal 'tensions'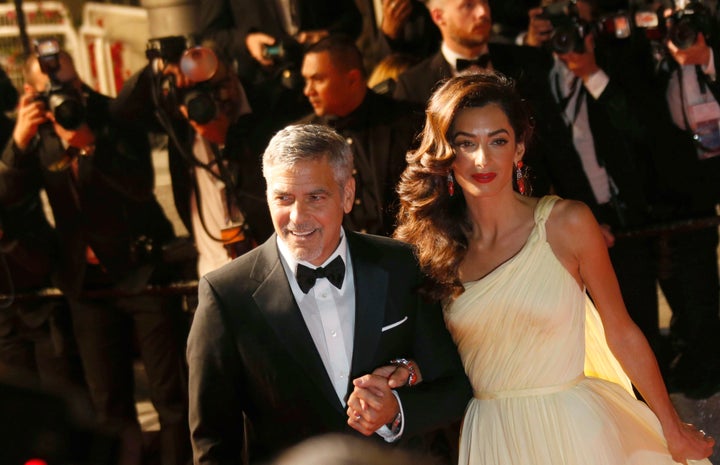 In 2014, actor George Clooney hit out in unusual style at a MailOnline report which alleged "religious tensions" existed between him and the family of then fiancée Amal Alamuddin.
"The Daily Mail has printed a completely fabricated story about my fiancée's mother opposing our marriage for religious reasons," Clooney wrote in USA Today. "None of the story is factually true."
The MailOnline later apologised for its error, saying: "We accept Mr Clooney's assurance that the story is inaccurate and we apologise to him, Miss Amal Alamuddin and her mother."
It said the story was supplied in "good faith" by a freelance journalist. Clooney did not accept the apology.
4. A 'false' interview with Andrea Pirlo
Another allegedly false interview with a footballer was published by the Daily Mail in August 2016.
The Mail said Andrea Pirlo, the Italian midfielder, mocked Paul Pogba for having left Man U without a fee, only to return for a record sum last year.
Later, Pirlo posted a message on Instagram to declare the quotes were false.
"Just to make it clear, I never gave any interview to the Daily Mail talking about Pogba and Manchester," he wrote.
Articles which included the quotes no longer appear online.
5. Manipulating scientific data to undermine consensus on global warming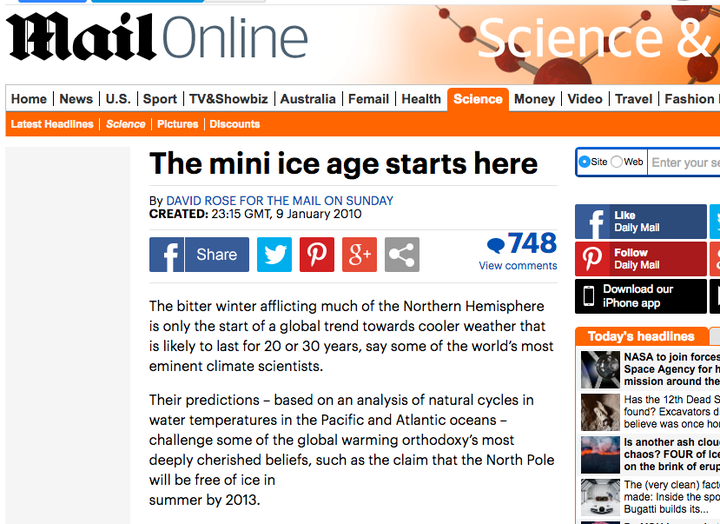 A leading climate scientist furiously denied a Mail story which suggested his research "undermined" climate change research.
Latif, a climate expert at Kiel University, Germany, said later that the article confused short-term weather phenomenon with long-term temperature trends, with the latter being the focus of his research.
Latif told the Guardian: "It comes as a surprise to me that people would try to use my statements to try to dispute the nature of global warming. I believe in manmade global warming."
Wikimedia UK, a British based charity which trains Wikipedia editors, told The Huffington Post UK the decision to ban the Mail was taken by community consensus on the site.
Its chief executive, Lucy Crompton-Reid, said: "Essentially it's a community decision and a decision which the English Wikipedia editor community has taken and actually this was first discussed as an issue back in 2015."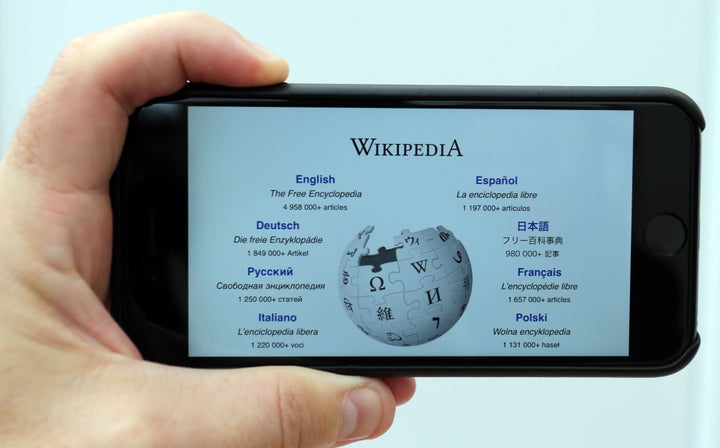 She continued: "It is the community that's come to a consensus decision that the Daily Mail can't be used as a reliable source on Wikipedia. That will affect some 12,000 links, but obviously they won't be changed overnight.
"The way decisions are made by editors on Wikipedia does not tend to be through a vote, it tends to be through discussions on threads on the site. This is the usual process for a decision like this."
A decision on the site read: "Consensus has determined that the Daily Mail (including its online version, dailymail.co.uk) is generally unreliable, and its use as a reference is to be generally prohibited, especially when other more reliable sources exist.
"The Daily Mail is generally unreliable.."
"As a result, the Daily Mail should not be used for determining notability, nor should it be used as a source in articles. An edit filter should be put in place going forward to warn editors attempting to use the Daily Mail as a reference."
The Wikimedia Foundation, which holds the legal control of Wikipedia, has been contacted for comment.
Wikipedia does not have a published list of sites considered too unreliable to be used as sources, and editors on the site have said the decision to ban the Mail is unusual.
Other media, including The Sun, and the Daily Mirror are considered "potentially unreliable", but have not been banned. The site also still allows links to sources such as Kremlin backed news organisation Russia Today, and Fox News.
The Daily Mail and its owner Daily Mail and General Trust did not respond to requests for comment.