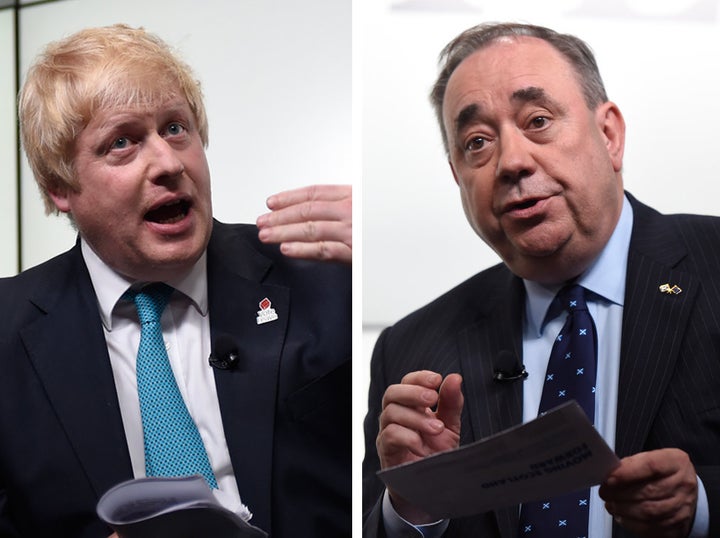 They're two of Britain's biggest political beasts and the fur was flying when Boris Johnson and Alex Salmond clashed on the EU referendum.
One referendum may lead to another referendum. But Boris insisted this was not the case.
"There's no appetite whatsoever in Scotland for a second referendum, people have voted on it," he told the audience.
But the former Scottish first minister hit back: "And you're an expert, Boris?"
Earlier in the campaign, Boris had claimed the EU stopped shops from selling bananas in bunches bigger than two or three - which is not true.
In a lengthy argument about the fruit, Salmond chided his Tory rival: "Boris, the banana are not your strongest suit in this campaign."
But the former London mayor hit back: "Have you looked at the banana directive?"
Did I write that?
In a discussion about security, Salmond told the audience the EU had guaranteed the longest period of peace in Europe since the Antonine period.
Boris however, was having none of it and said the EU was undermining the true keeper of European peace - Nato.
He told Salmond: "You talk about the biggest peace since the Antonines, that has been guaranteed by the Nato alliance."
But Salmond was ready: "No it was your quote," he told Boris.
"It's a jolly jape isn't it, but two years ago, Boris said exactly in his book what I quoted to you a few minutes ago."
In his book on Churchill, Boris wrote: "It was his (Churchill's) idea to bring those countries together, to bind them together so indissolubly that they could never go to war again - and who can deny, today, that this idea has been a spectacular success? Together with Nato the European Community, now Union, has helped to deliver a period of peace and prosperity for its people as long as any since the days of the Antonine emperors."
It is really useful to be able to quote from experts in a political campaign, and the Bank of England is a pretty good one. But unfortunately for Boris - he forgot to actually read the report he was using to make his case for Brexit.
"Have you read that study, Boris? Have you actually read it?" Salmond asked the former London mayor.
Boris admitted to laughter from the audience: "I have not read that study."
What was the last job you had?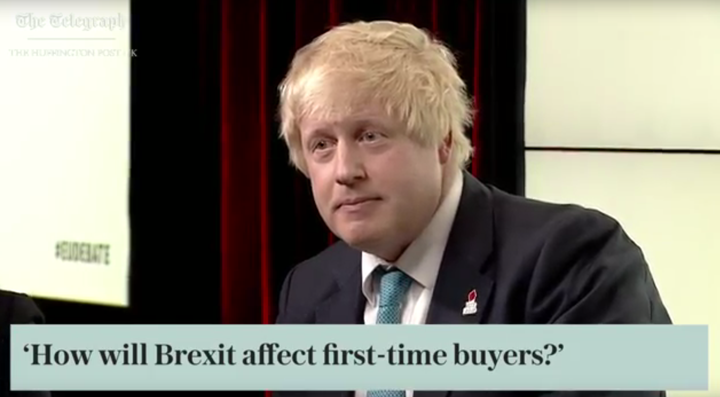 Asked about housing, Boris said it was a particular problem in London. He said it was as "attractive policy" to have a tax on foreign buyers and "make sure if they are going to have an asset in this country then they use it".
However Salmond wondered why the former London mayor had not done that while in City Hall. "If only Boris had become Mayor of London," he joked.
Boris said such a policy was not possible if the UK was a member of the EU.
Related