Boris Johnson has launched his election campaign in a cavernous half-empty hangar in Birmingham.
While images on TV showed the prime minister in front of a crowd of supporters, Trump-style, in reality he only filled around a third of the NEC's Hall 6 with around 500 handpicked members.
The crowd included several cabinet ministers, who were forced to trek to the soulless conference centre all the way from London for a 30-minute stump speech by Johnson.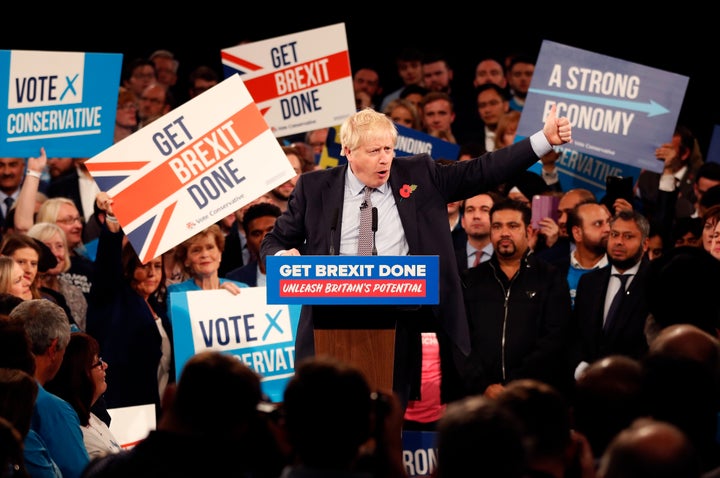 And unlike Jeremy Corbyn, Jo Swinson and Nigel Farage at their campaign launches, he didn't even take any questions.
To make matters worse, the carefully planned timing went haywire amid lengthy Virgin Train delays.
It meant senior ministers including Andrea Leadsom, Theresa Villiers and Esther McVey were stuck in Birmingham International station for 40 minutes with a Subway full of journalists and a waiting room the only refuge.
Below, images of four corners of the NEC's Hall 6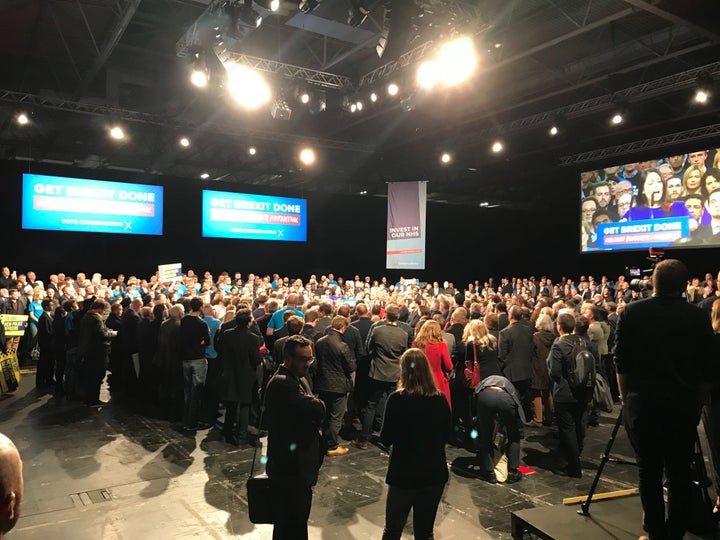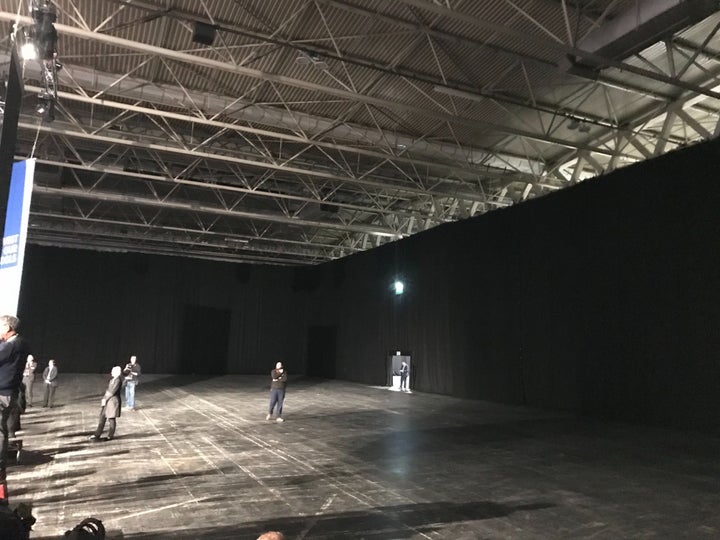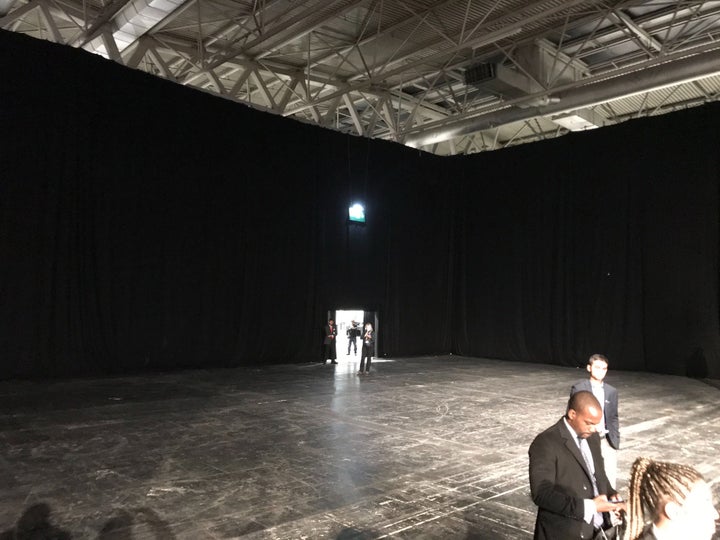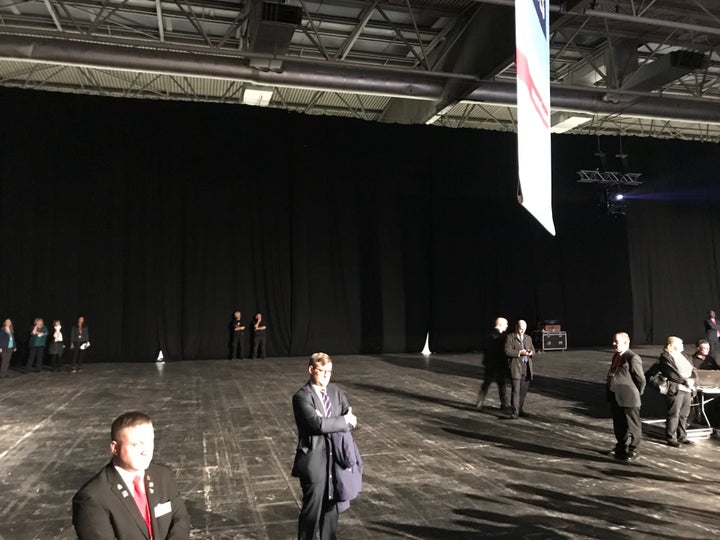 The Tories shunned the approach of the last election, preferring to ram home key campaign messages rather than promote the leader.
So "Get Brexit Done", and "20,000 new police officers" replaced the "Theresa" heavy branding that accompanied his predecessor's disastrous 2017 election campaign.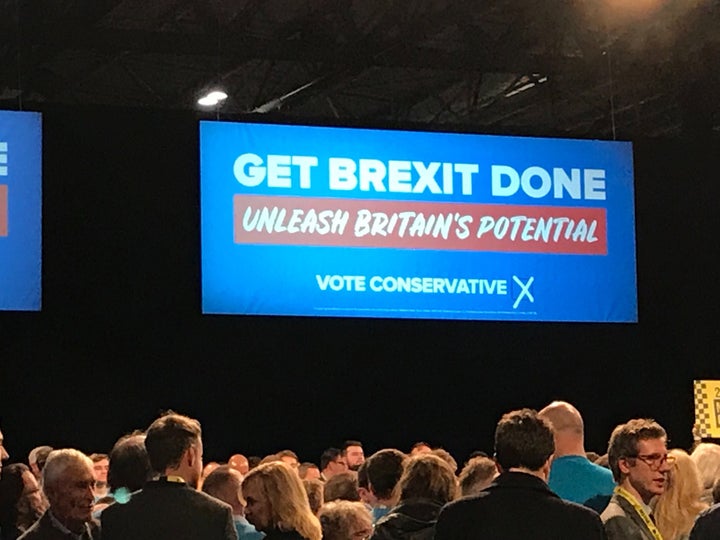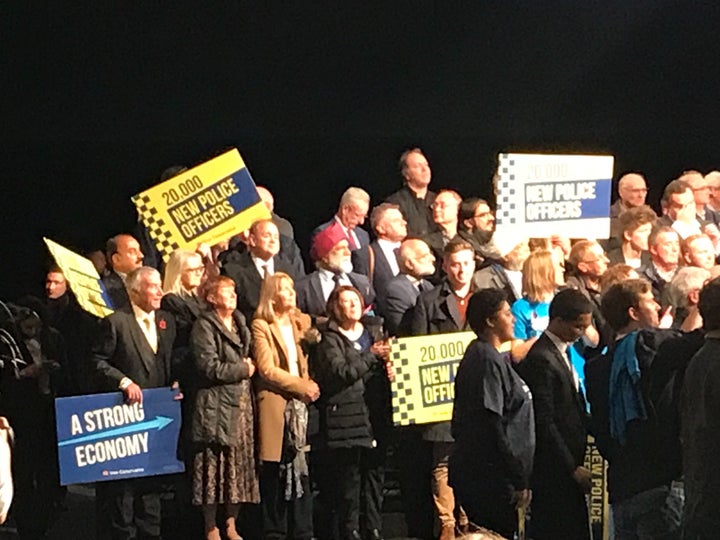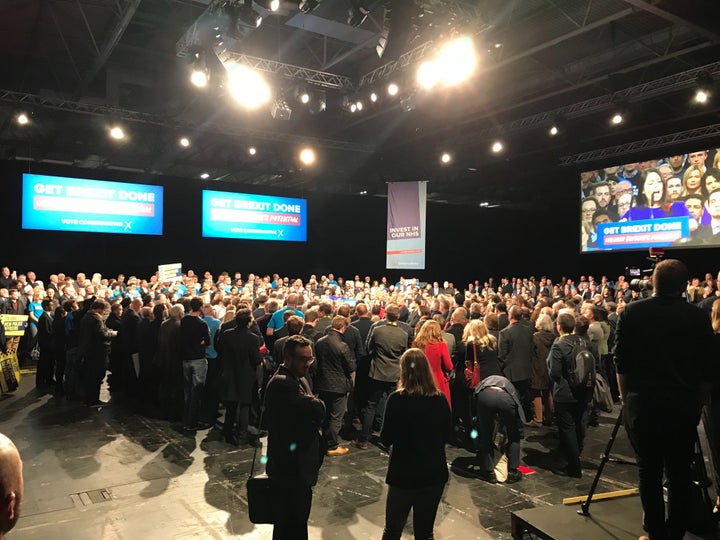 Johnson has said the general election on December 12 will be "the most important in a generation".
Launching the Tories' election campaign in Birmingham, the prime minister said he had been forced to go to the country because parliament was "paralysed" over Brexit.
He said MPs had become incapable of functioning "like an anaconda which had swallowed a tapir".
"For three-and-a-half years we have had non-stop political manoeuvring to stop Brexit and thwart the will of the people," he said.
Earlier, a small group of protesters sought to disrupt the event but were ushered out of the private venue by security.
One of the organisers, Martin Lynch of Stand Up To Racism, claimed the demonstrators found out about the top secret venue because "the Tories aren't as watertight as you think".