Boris Johnson has admitted he was sceptical about climate change in the past while in New York to promote "green growth" on Monday.
The prime minister's US trip comes six weeks before he hosts the UN's climate summit, COP26, in Glasgow.
Addressing her past climate scepticism, the prime minister defended his new minister.
He said, "if you were to excavate some of my articles from 20 years ago" when he was a newspaper columnist, they might include comments "that weren't entirely supportive of the current struggle" against the climate crisis.
Johnson added: "But the facts change and people change their mind and change their views and that's very important too."
However, here are a collection of quotes from Johnson denying the basic facts of climate change, all of which are actually less than 20 years old.
1. Backing Piers Corbyn who claimed climate scientists are 'wrong'
In January 2010, Johnson expressed his support for climate change denier, and brother of Jeremy Corbyn, Piers Corbyn after he claimed leading climate scientists are "wrong".
Writing in The Telegraph, Johnson said Corbyn's weather forecasts were accurate "85% of the time" and then makes note of Corbyn's speculation we were in a mini ice age.
Johnson said: "I have no clue whether his methods are sound or not. But when so many of his forecasts seem to come true and when he seems to be so consistently ahead of the Met Office, I feel I want to know more."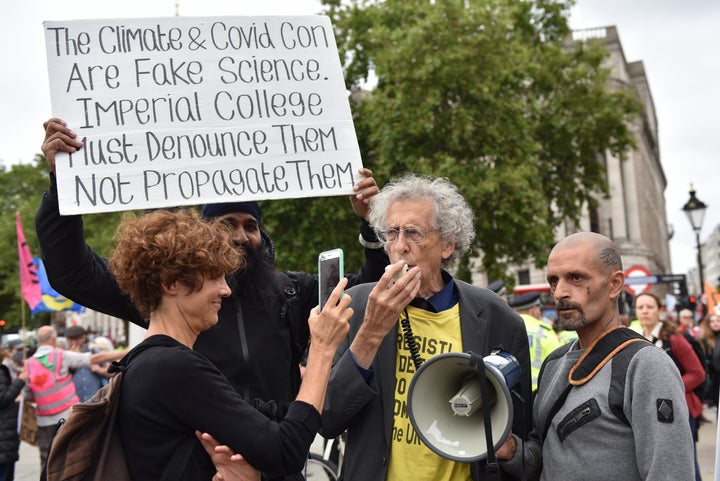 2. Questioning the phrase 'climate warming'
In January 2013, Johnson wrote in another Telegraph column: "I am all for theories about climate change, and would not for a moment dispute the wisdom or good intentions of the vast majority of scientists.
"But I am also an empiricist; and I observe that something appears to be up with our winter weather, and to call it 'warming' is obviously to strain the language."
In the same article, he refers again to Piers Corbyn's claim that the Earth is entering a mini ice age caused by solar activity, adding "I have an open mind".
This is the same strategy used by former US President Donald Trump to denounce the existence of climate warming.
3. Heat in December 'has nothing to do with global warming'
In December 2015, he wrote in The Telegraph: "We may all be sweating in the winter air, but remember, we humans have always put ourselves at the centre of cosmic events.
"I am sure that those global leaders were driven by a primitive fear that the present ambient warm weather is somehow caused by humanity; and that fear – as far as I understand the science – is equally without foundation. There may be all kinds of reasons why I was sweating at ping-pong [in December] – but they don't include global warming."
5. Tsunami in 2004 had 'nothing to do with global warming'
Johnson said the 2004 boxing day tsunami which swept across from the Indian Ocean onto Indonesia – known as the most deadly tsunami in history – "had nothing to do with global warming".
Writing shortly after the natural disaster, Johnson added: "There is no evidence that the planet is suffering from the extreme weather patterns associated with climate change."
Top scientists were connecting the disaster to rising sea levels at the time.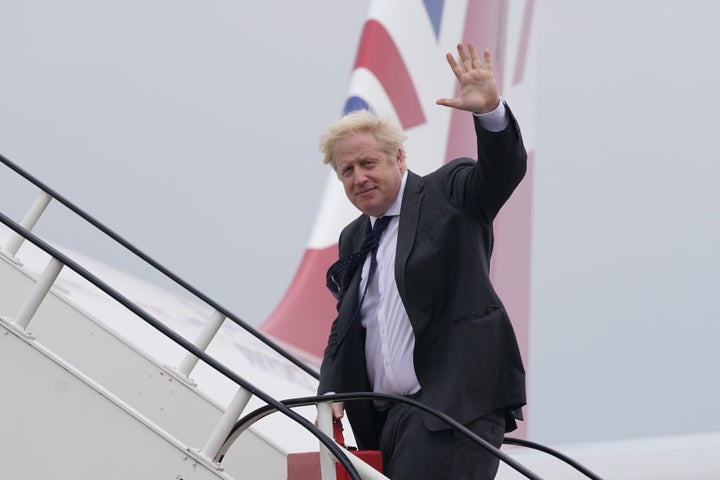 6. Favouring fracking over wind farms
In 2012, Johnson described fracking – injecting high pressure liquid into rocks to extract oil or gas – as a "miracle".
He said the earthquakes which were said to be triggered by the fracking were normal, and said critics "cannot bear a piece of unadulterated good news".
Yet, when it came to securing wind turbines, Johnson said there could be no justification for "crucifying our landscape with wind farms which, even when they are in motion, would barely pull the skin off a rice pudding."
So what's changed?
Some attribute Johnson's newfound enthusiasm for tackling the climate crisis to his wife, Carrie Johnson, who is a proud conservationist.
In 2020, he told a London press conference: "The evidence is overwhelming and this phenomenon of global warming is taking its toll on the most vulnerable populations around the planet."
Yet, his energy minister Claire O'Neill quit her role as president of the COP26 that same month, telling the BBC that he was playing politics rather than trying to fix the issue.
She said: "The prime minister has made incredibly warm statements about this over the years. He's also admitted to me that he doesn't really understand it."
Johnson also ruffled some feathers when he tried to advocate moving towards green policies in April 2021 as it would promote more jobs. He added that this green shift was growth, "not expensive bunny-hugging".