Boris Johnson has hit back at American pressure on the UK to block Chinese firm Huawei from its 5G phone network plans, insisting the public "deserve" the best technology in the world.
In a rare public slap down for the White House, the prime minister told the BBC's Breakfast programme that those who wanted to bar the Beijing-based telecoms giant had to show what possible alternative could work instead.
Johnson's government is due in coming weeks to decide on whether to go ahead with allowing Huawei to help build "non-core" infrastructure, such as masts and antennae, as part of the next-generation mobile phone network.
British intelligence, not least MI5 and GCHQ's specialist cyber arm, has repeatedly insisted that the UK can manage any possible security risk posed by the Chinese company, which is part of the communist state.
But Donald Trump has urged other countries into barring Huawei from their systems, and on Monday the US ramped up the pressure when its officials told British counterparts in London that it would be "nothing short of madness" to grant the firm access.
Deputy national security adviser Matt Pottinger presented a new dossier claiming to highlight fresh evidence of Huawei's security risks, just hours after MI5 chief Sir Andrew Parker said he had "no reason to think" work with the company would jeopardise intelligence-sharing with the US.
Asked about the fresh US demands, a clearly exasperated Johnson told BBC Breakfast: "I say to all those [people], the British public deserve to have access to the best possible technology. We want to put in gigabit broadband for everybody.
"Now if people oppose one brand or another then they have to tell us what's the alternative, right?"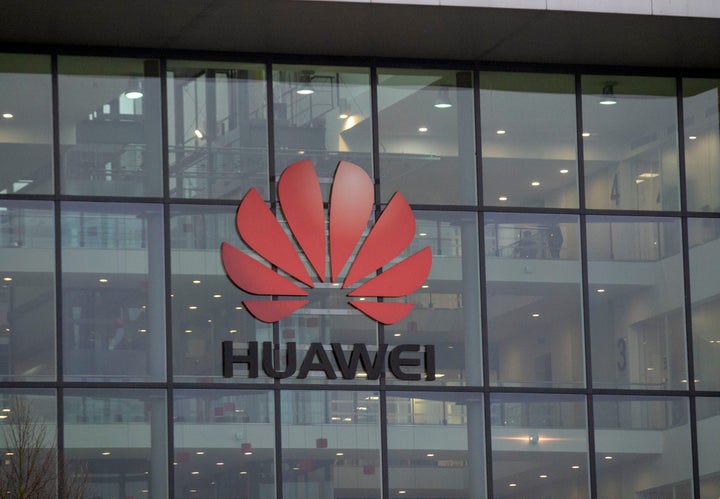 Johnson was careful to stress that he would not jeopardise the UK's intelligence-sharing ability with the so-called Five Eyes network of countries made up of the US, Canada, UK, Australia, and New Zealand.
"On the other hand, let's be clear, I don't want as UK prime minister to put in any infrastructure that is going to prejudice our national security or our ability to cooperate with Five Eyes intelligence partners," he said.
Huawei is one of just three companies that supply equipment to Vodafone, BT and other mobile phone companies for high-speed 5G networks. Ericsson of Sweden and Nokia from Finland are the other firms, but British phone firms say Huawei offers much better value for money.
At a briefing on Monday night, the American officials, who had flown in specially this week, would not spell out what the "relatively recent information" that they had shared with their UK counterparts was, but The Guardian reported it is understood to be of a technical nature.
As well as Pottinger, key officials in the six-strong US delegation included Chris Ford, an assistant secretary in the US state department, and Robert Blair, the special envoy for international telecoms.
Elsewhere in the BBC interview, Johnson was careful to balance his veiled criticism of the US over Huawei with fulsome support over Trump's plan to axe the Iran nuclear deal.
He said that the current deal, struck between Barack Obama and European partners and Tehran to limit nuclear proliferation, was now seen as having "many faults".
"Let's replace it with the Trump deal," Johnson said, adding that the US president was an effective negotiator.
The PM defended his role during the tensions with Iran, after facing criticism for not returning from his Christmas Caribbean holiday immediately after the US air strike on military leader Qasem Soleimani.
"I was not in this country but I worked very hard, as you can imagine, in making sure there was a European response," he said.
He said there was no need for Britain to have been informed before the attack: "This was not our operation. There was no reason for us to be told."