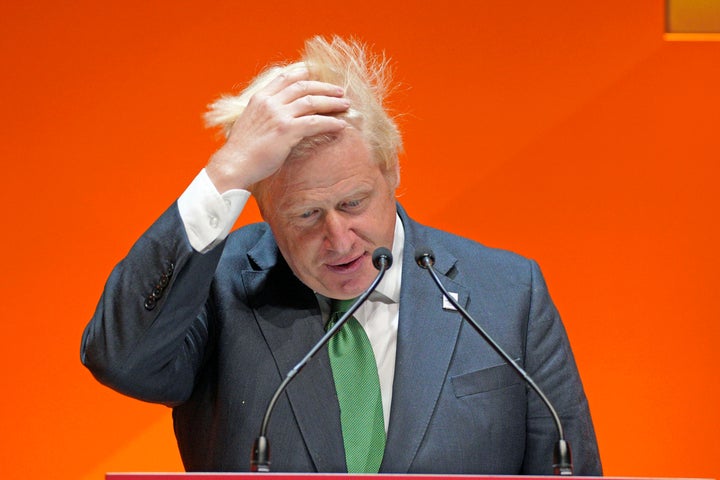 Boris Johnson was filmed by a local in a Greek supermarket over the weekend, meaning this is his second overseas holiday in two weeks.
The prime minister is actually in office until September 6, but since he resigned in July, he has faced intense criticism for being "missing in action" while the cost of living crisis worsens.
His successor is yet to be appointed – it will be either the current foreign secretary Liz Truss or the former chancellor Rishi Sunak, who quit at the start of July – but Johnson refused to let an interim prime minister take over in the meantime.
Now, he has been filmed shopping in a Greek supermarket, wearing a suit as he picks up groceries and drops them in a basket. His wife Carrie Johnson was also caught on camera. Strangely, neither of them were pictured carrying their full baskets, having instead left them on the floor.
The footage was shared by the Greek news website "In" in Nea Makri, a coastal town near Athens.
Former Northern Ireland secretary Brandon Lewis jumped in to defend the prime minister on Monday, saying: "Even when you are not in the office in Downing Street, you are working."
He told LBC Radio: "While somebody is away, whether they're secretary of state or let alone the prime minister, they will be continuing to work.
"I can assure you he will still be going through red boxes, he will still be dealing with national security issues where relevant."
However, the footage comes just days after forecaster Cornwall Insight predicted that annual energy bills are going to reach new highs of £3,582 for the average household in October.
So, it's fair to say the new footage did not land well with Twitter users, although no-one seemed that surprised.