Boris Johnson is in "good spirits" and had a "comfortable night" in hospital where he is battling "persistent" symptoms of coronavirus, No.10 has said.
The prime minister had cabinet papers delivered to his bedside at London's St Thomas's Hospital on Monday morning, where he remains "under observation" by doctors.
Downing Street insisted that although foreign secretary Dominic Raab, who is the PM's second-in-command, chaired the daily coronavirus meeting, Johnson was still leading the government.
The PM's official spokesperson also hit out at "disinformation" after Russian state media reportedly claimed Johnson was on a ventilator.
"That is disinformation," they said. "Our specialist government units have seen a rise in false and misleading narratives since the coronavirus pandemic started. It's vital that any disinformation is knocked down quickly."
The PM, who was diagnosed with Covid-19 some 10 days ago, is still suffering with a cough and high temperature.
Johnson himself took to Twitter to thank NHS medics and reassure the public his stay in hospital was for "routine tests".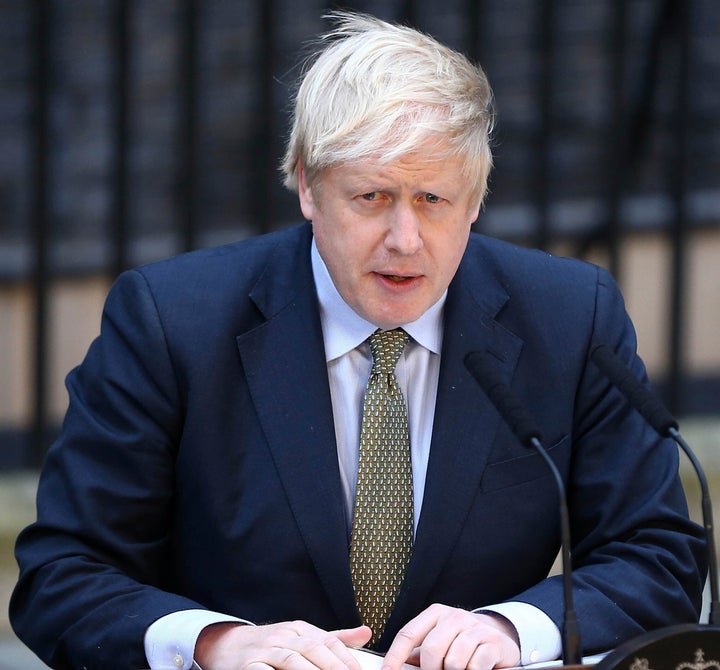 The spokesperson insisted the PM was taken to hospital on Sunday night as a precaution, for tests.
It is not yet clear whether he will spend a second night in hospital.
His spokesperson said: "The PM was admitted to hospital for tests last night as a precaution. The issue is that his symptoms have remained persistent.
"The PM had a comfortable at St Thomas's Hospital in London and he is in good spirits. He remains in hospital under observation."
Pressed on whether it was safe for Johnson to continue working while in hospital, he added: "The PM, as I said, will of course be guided by the advice of doctors.
"The position is that the PM remains in charge of the government."
It comes after the Queen made an extraordinary address to the public on Sunday night, urging Brits to "remain united and resolute" in the face of the virus as she echoed the famous words of Dame Vera Lynn: "We will meet again."
No 10 adviser Dominic Cummings is yet to return to work in Downing Street, he added, though he remains talking with officials.
"He is not back in No.10 today. He is in contact with No.10," the spokesperson said.
The NHS, meanwhile, is braced for the virus to peak in the coming days.