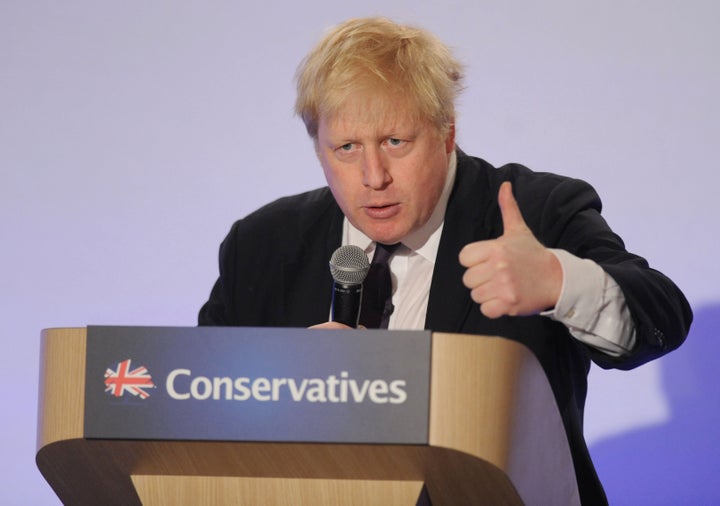 Boris Johnson earns more in a year than David Cameron, George Osborne and Jeremy Corbyn combined, it has been revealed.
On an extraordinary day that saw Britain's leading politicians publish their tax statements and returns, the outgoing London mayor revealed he earned £1.9 million in the last four years.
However, Johnson - who last year topped-up his £143,911 mayoral salary with a £266,667 weekly column in The Daily Telegraph and £224,617 in book royalties - paid £916,481 back to the taxman over the period.
As Cameron stood up in the Commons to defend himself after he was forced to admit he made a profit from shares in his late father's offshore investment business, Chancellor Osborne followed Cameron's lead - revealing his total taxable income was £198,738 in 2014-15, and that he had a net income tax bill of £72,210.
And as Cameron was in full flow, arguing "aspiration and wealth creation are not dirty words", Labour's Corbyn did the same. His release - the actual hand-written return he does himself - showed he earned £1,850 on top of his MP's salary last year of £70,795.
Comparing the four statements reveals:
Johnson's income of £

612,583 in 2014-15 was more than Cameron, Osborne and Corbyn's combined.

In that year Johnson paid more in tax (£

276,505) than Cameron earned (£200,307).

Johnson earned more from his The Daily Telegraph column in 2014-15 (£266,667) than any of Cameron, Osborne or Corbyn across all their earnings.
Some noted how the former journalist, who has received a £500,000 advance for his next book on Shakespeare, seems to have a particularly good thing going with The Telegraph.
Related