The decision stunned British politics since most assumed the former London mayor would be a shoo-in for the the job - and becoming Prime Minister - after last week's vote to leave the EU.
But everything changed when Gove, who led the Vote Leave campaign with Johnson, announced this morning his intention to succeed David Cameron - despite repeatedly saying he wouldn't.
At the end of the press conference where everyone present expected him to announce his bid, Johnson said:
"Having consulted colleagues and in view of the circumstances in parliament, I have concluded that that person cannot be me."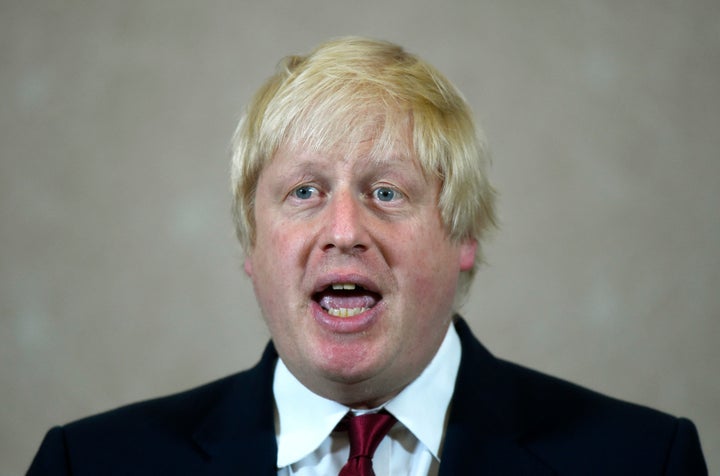 The mood immediately among 'Boris Backers' was that Gove had committed a huge act of betrayal.
'The most extraordinary act of treachery'
These tweets are from The Huffington Post UK's Executive Editor for politics, who was in the room for the announcement.
'The lobby's reaction'
Political journalists based in Westminster - known as the lobby - were as shocked as outsiders over the breaking news. It was best summed up by the the reaction of The Times' deputy political editor, Sam Coates.
Emergency exit?
Naturally, Johnson's advisors were aware of the bombshell about to be dropped, and took steps to ensure journalists didn't get the headline they craved.
'This makes House of Cards look like Teletubbies'
The reaction from Tory MPs was as you might expect.
Another Tory MP, and soon to be backbencher, was doorstepped while making his way through Portcullis House in Parliament.
In a statement released on Thursday morning, Gove took a deliberate swipe at the former London mayor. "Boris cannot provide the leadership or build the team for the task ahead," he said.
The Home Secretary pitched herself as the serious and sensible candidate to succeed David Cameron as Prime Minister - and launched her push with series of digs at her rival Boris Johnson.
May, who campaigned for the UK to remain in the EU, quashed talk of a second referendum and said reform of freedom of movement was essential in any post-Brexit deals with Brussels. She also ruled out a snap General Election, claiming the Tories had a mandate to rule until 2020.
Another major blow for Johnson - though one that Team Boris believed they could weather - was a YouGov poll published last night that showed May was 18 points ahead of Johnson among the Tory membership.
Johnson made his announcement minutes before the deadline for bids. It means Gove and May will go up against Work and Pensions Secretary Stephen Crabb, former defence secretary Liam Fox and pro-Brexit energy minister Andrea Leadsom.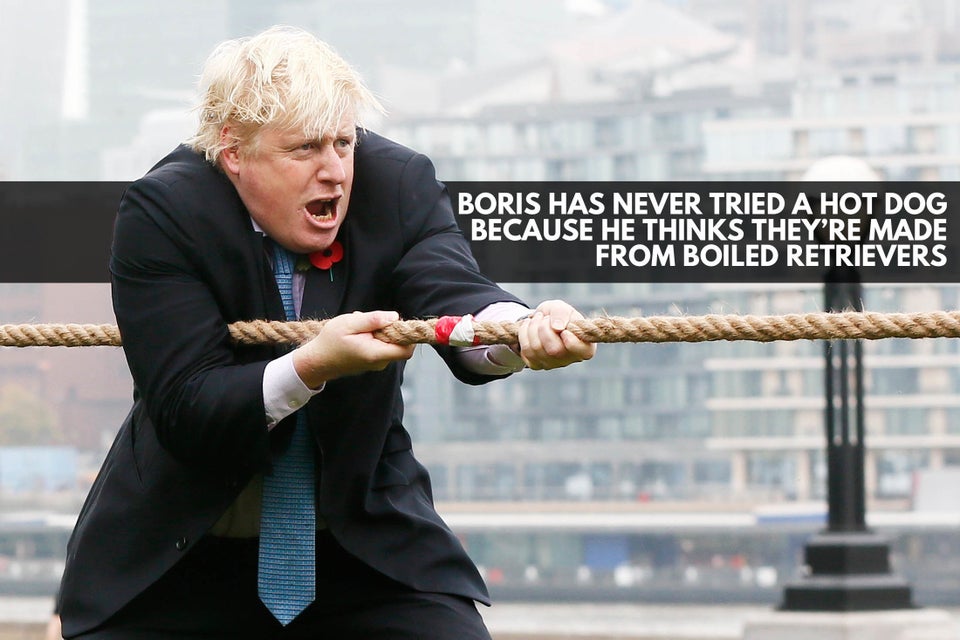 Interesting facts about Boris Johnson
Popular in the Community