A leaked message sent between US diplomats reveals what they really thought of Boris Johnson when he became London Mayor - and it's not complimentary.
Wikileaks reminded us about the the cable, which was sent in 2008, with a tweet on Thursday, after Johnson was appointed.
The cable included a section about Johnson titled "gaffe-prone, but popular".
Wikileaks tweeted an extract from the document hours after Johnson was named as Foreign Secretary in Theresa May's Cabinet reshuffle.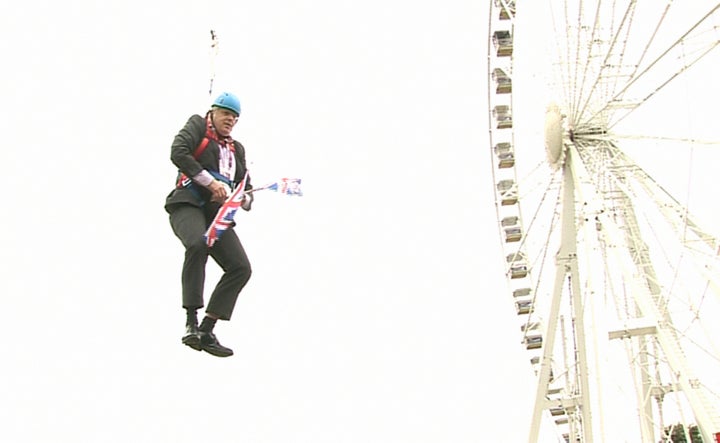 The cable reads: "Conservative candidate Boris de Pfeffel Johnson's successful candidacy for the mayor of London has defied the laws of political gravity.
"Johnson is best known as a mistake-prone former journalist twice exposed for committing adultery, now a Conservative MP.
"Johnson is also well known for apologizing: to the people of Liverpool for accusing them of mawkish sentimentality following the beheading of a resident of the city in Iraq; to the people of Portsmouth after describing the town as 'too full of drugs, (and) obesity'; to the people of Papua New Guinea for associating them 'with orgies of cannibalism and chief-killing,' and to the people of Africa after remarking on their 'watermelon smiles'.
"He was also sacked as a member of the Shadow Cabinet for lying about an extra-marital affair."
Many people were stunned at Johnson's appointment on Wednesday afternoon, with international figures amazed at the news.
Germany's foreign affairs minister Frank-Walter Steinmeier labelled Johnson "irresponsible", while France's foreign minister Jean-Marc Ayrault said "he lied a lot to the British people and now it is he who has his back against the wall", according to Reuters.
On Thursday, May unveiled the rest of her Cabinet with Justice Secretary Michael Gove, Education Secretary Nicky Morgan and Culture Secretary John Whittingdale all losing their posts.
The new Prime Minister appointed Liz Truss as the new Justice Secretary, while Justine Greening is now in charge of Education.
David Cameron's former Parliamentary aide, Gavin Williamson, is Chief Whip and ex-Transport Secretary Patrick McLoughlin is Conservative Party Chairman.
Stephen Crabb quit as Work and Pensions Secretary, saying that stepping down from Government was "in the best interests of my family".
Popular in the Community