A seven-year-old boy is battling a rare skin condition that prevented him from being able to close his eyes properly for three years.
Zeeshan 'Zee' Younas was born with lamellar ichthyosis, a genetic condition that causes his skin to grow abnormally fast, leaving him with a thick casing of flaky skin that sheds away.
Zee's father, Nafis Younas, 36, from Hackney, said the condition often leads to strangers making "nasty" remarks about his son.
"Zee and his mum Farhana were in the chemist one day and a man asked Farhana what was wrong with Zee and whether she had burnt him.
"Zee overheard and for a week was really quiet. When we asked him what was wrong he told us he had overheard what the stranger had said and wanted to know if it was true that he had been burnt as a child.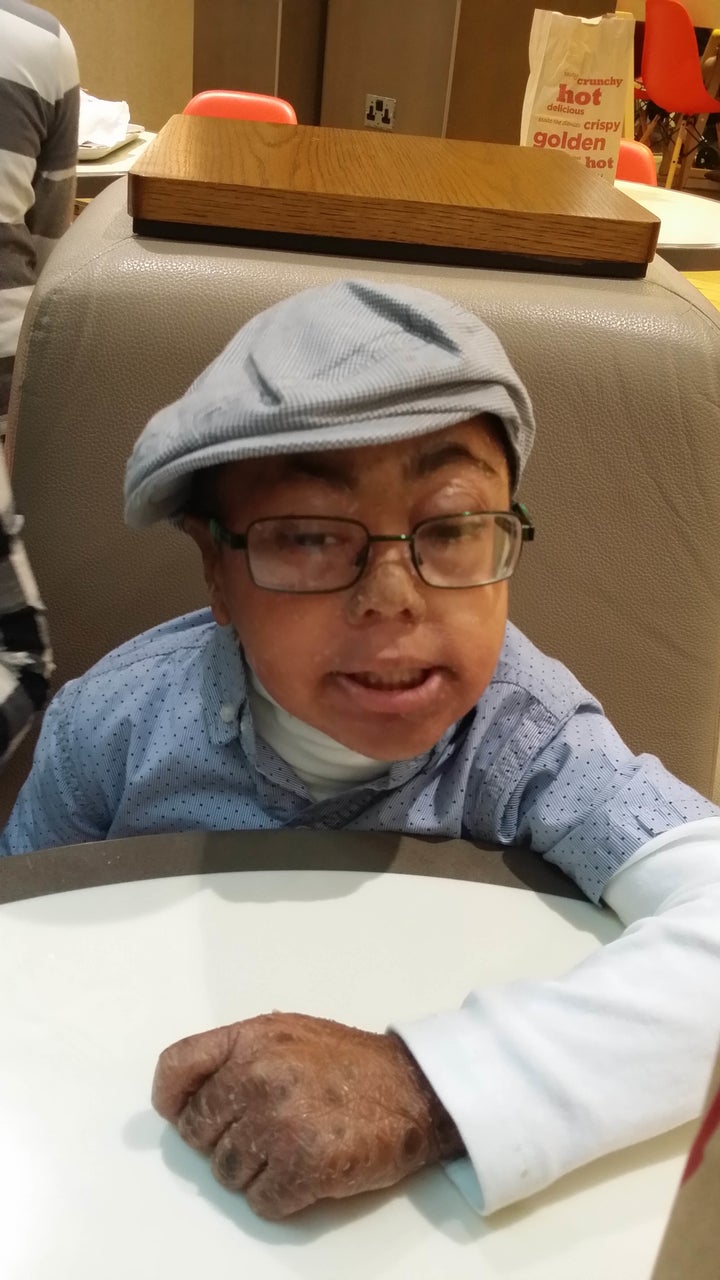 Zee was a "miracle" baby for Younas and his wife Farhana, 32.
The couple, who are also parents to four-year-old Ayaan, had difficulty conceiving. Mrs Younas had a miscarriage followed by a stillbirth in the years before Zee was born.
When they learned she was pregnant again, they said they were hopeful, but at the 20-week scan, the couple were told their child would be born with "complications" - meaning he may have Down's syndrome or a heart or respiratory condition.
The couple were also told there was a 1% chance that their child could have an entirely different condition.
Zee was born at Homerton Hospital, in east London, by an elected caesarean. Medical staff said he was born with a collodion membrane - a shiny hard casing, like a chrysalis, around his skin.
"It was scary because we hadn't seen any other child with this skin condition before," said Mr Younas.
"He wasn't crying and all of his skin was pulled tight. It looked horrific and it was scary because there were so many cuts everywhere.
"He was put straight into an incubator and taken up to the special care baby unit."
Zee remained in the special care unit for five weeks.
For Zee's first three days of life, his parents couldn't hold him and after that, they could only do so if they wore gloves and an apron to minimise the risk of infection.
Mr Younas continued: "As a father, I wanted nothing more than to pick him up and hold him and make him feel safe but I couldn't."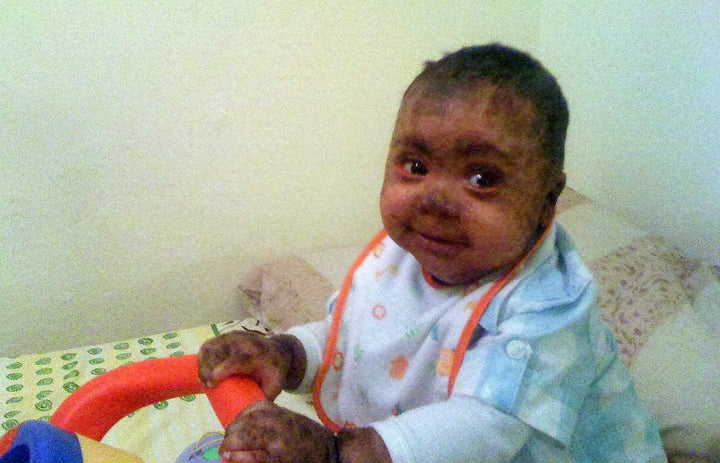 As Zee's skin grows at a rapid rate, his body does not shed his old layer quickly enough, which means his skin becomes hard and dry.
Because his skin was so tight and dry, his parents said he "wasn't able to close his eyes properly for three years" when he was younger.
This meant dust and dirt got into his eyes and became infected – leading his cornea on his eye to be perforated.
Zee is currently on 25 medications, including antibiotics, steroids and special creams.
He is bathed for an hour every day and applies prescription cream every two hours to keep his skin hydrated and prevent cracks forming.
Currently, his parents are fundraising for a micro silk bath, which produces bubbles to soothe his skin.
The tiny bubbles in the bath get under the scales of the skin and exfoliate it gently without being too harsh.
The gadget costs £6,000 and comes from America – but the family have raised just £1,500.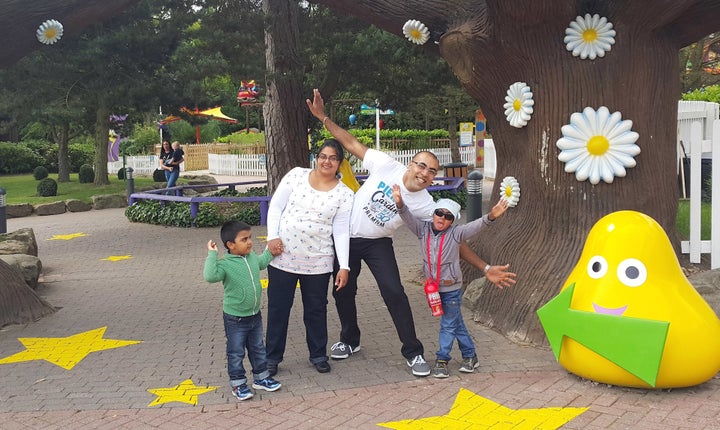 "At first, bathing was really painful for him," Mr Younas said.
"But as we've managed to get it under control it's become more manageable.
"We hope to get him a micro silk bath from America which will make him even better.
"Now he's in mainstream school and he has a full-time carer there, which he really enjoys, but some children and adults can act funny around him.
"They'll stare or make comments and it can make me frustrated and Zee upset.
"But I normally take the time to educate those people on the spot.
"The more people that know about his condition the better life he'll have."