A political party has threatened to ask London Mayor Sadiq Khan to stop funding London Fashion Week unless designers stop using "unhealthy and underweight models".
The Women's Equality Party (WEP) has launched a new campaign - #NoSizeFitsAll - with the aim of tackling negative body image issues and eating disorders in girls and women across the UK.
Sophie Walker, head of the WEP, said: "The time for the softly-softly approach with the fashion industry is over.
"There has been much talk around this topic for a number of years but we are looking to force changes."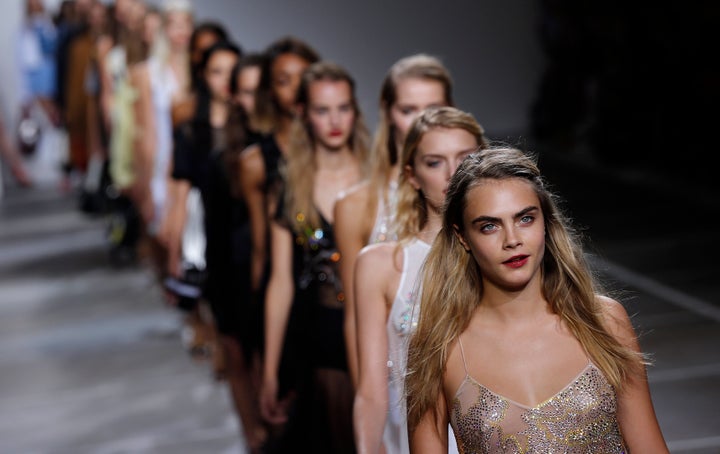 The WEP is urging designers showing at LFW to exhibit a minimum of two different sample sizes in every range, one of which must be a UK size 12 or above, and the smallest of which must fit models "of a healthy frame".
The same commitment is also expected from fashion magazines, as the WEP is calling on editors to include one plus size editorial spread in every issue, along with ceasing to use sample sizes in "size 0" (a UK 4).
The party also hopes to change the law so that fashion models with a BMI below 18.5 must be deemed well by an accredited medical health professional before a modelling agency is allowed to employ them.
Finally, the WEP want body image awareness to be made a mandatory and core component of the curriculum in schools.
Party members believe this will help tackle negative body image and eating disorders, which they state currently affect 1.6 million people in the UK.
If their demands are not met, the WEP will ask Khan to withdraw funding for next year's LFW and call upon Equalities Commission Maria Miller to hold a public hearing in which designers will be asked why their clothes are based on "an unattainable level of thinness in women".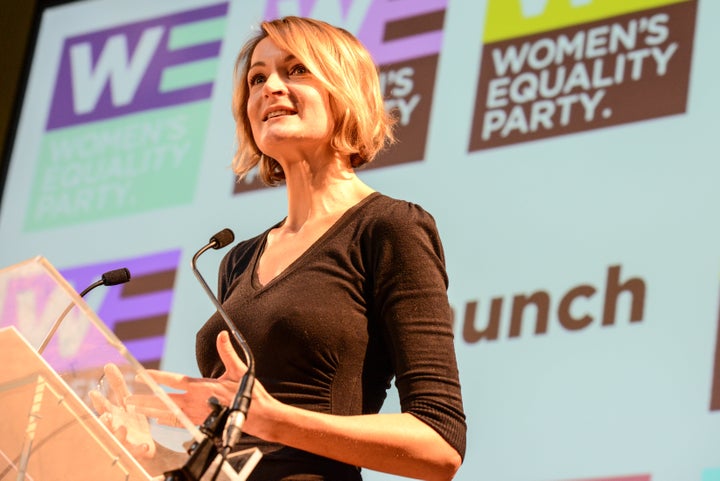 Walker added: "Girls and women across the country see images of 'role models' who are excessively thin, and many believe the only way for them to have a positive body image is to imitate their unhealthy appearance.
"This is a public health concern and, as such, we are calling for cross-party support to ensure the fashion industry no longer gets away with using unhealthy and unsuitable models."
The #NoSizeFitsAll campaign also invites women to share images of themselves on social media and tweet or email the British Fashion Council to apply pressure on the organisation, which owns London Fashion Week, to respond to its demands.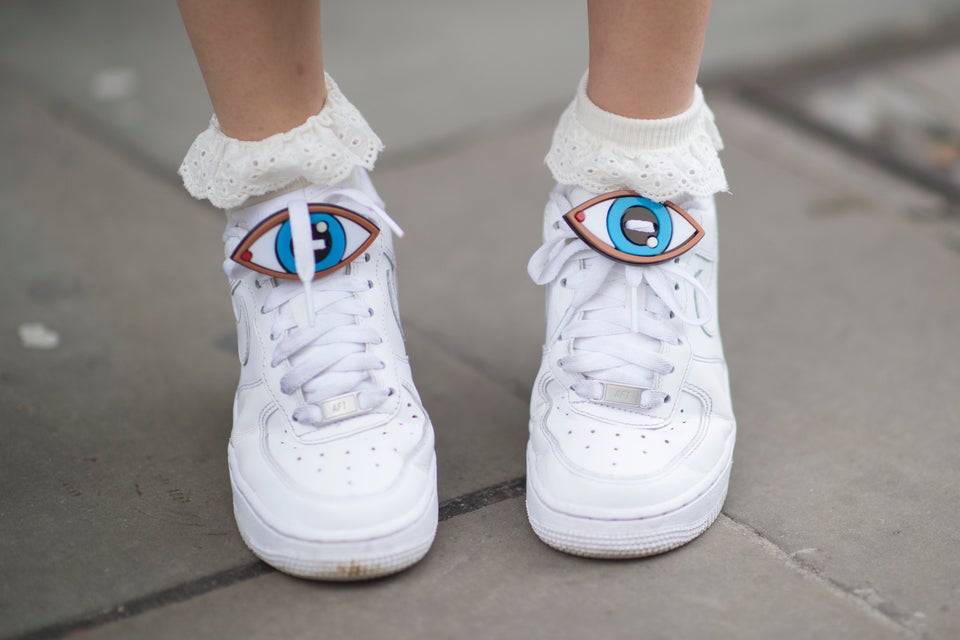 London Fashion Week Street Style: Shoes