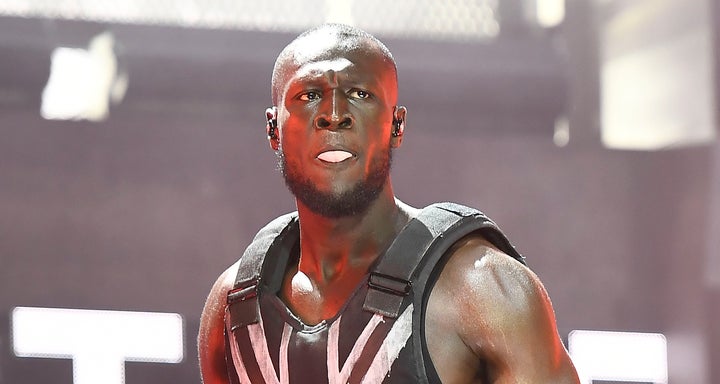 Stormzy doesn't have kids yet – but he knows where they will going to school when he does: Brampton Manor, in East Ham, London.
The rapper praised the school on Twitter, following news that more than 100 pupils from its selective sixth form achieved A star or A in all their subjects.
"I don't even know where Brampton Manor is but my kids will be going there," he tweeted on Thursday.
The secondary school was rated "outstanding" in all categories by Ofsted in 2012 and 2018, also received 41 offers to Oxford and Cambridge – 21 more offers than in 2018.
"If you put passionate teachers in front of these kids, the sky is the limit," Sam Dobin, the school's director of sixth form, told reporters on results day. "Our aspiration is to send more kids to Oxford and Cambridge than any other school."
On Thursday, Stormzy also announced that he will cover the tuition fees and maintenance grants for two more black undergraduate students at Cambridge University – as part of his "Stormzy Scholarship". The scheme, which aims to support people from minority backgrounds, funded the studies of two black Cambridge students for the first time last year.
Criticism he received from some commentators for the scheme makes it into the lyrics of his summer 2019 hit, Crown: "Bruddas wanna break me down, I can't take it; I done a scholarship for the kids, they say it's racist / That's not anti-white, it's pro-black; hang me out to dry, I won't crack."
It wasn't only the rapper who rated Brampton Manor on A-Level results day – many people on Twitter joined the frenzy to celebrate how well the pupils did in their exams.
The school's Twitter account also shared success stories of its students throughout the day.
Anyone hoping to get a place at the school must get at least a 7.0 grade point average in their GCSEs – the equivalent of an A grade in the old system. Once at the school, they have access to a bespoke Oxbridge preparation programme, as well as a university guidance scheme.
Baker Lubwama, a first-year medical student at Cambridge, who got A* A* A in his A-Levels last year at Brampton Manor, said going to the university was not the dream for him growing up.
"I didn't really consider Cambridge until A-Level results day the year I was getting my GCSE results," he told HuffPost UK. "I saw on Twitter that a boy from Brampton had got four A*s and was going to Cambridge to study medicine. He was also a black boy, so I thought – maybe I could also go there?"
His advice to other state school students heading to Oxbridge this year? "Try everything you're interested in and talk to everyone. Don't limit yourself or look down on your achievements because you don't always feel like everyone around you is like you."