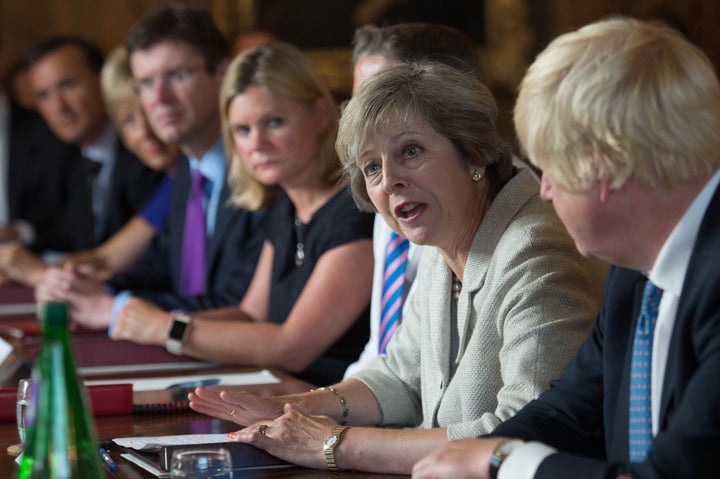 Brexit will result in serious new curbs on immigration from the EU, the Cabinet has decided.
In the first real clue of what Britain will look like outside the European Union, Theresa May's meeting of top ministers agreed that one key priority would be "controls" on migrants.
The Tory government has spent much of the summer since the EU referendum vote avoiding a detailed explanation of the Prime Minister's "Brexit means Brexit" mantra.
But after a marathon all-day meeting of the Cabinet in the PM's country residence of Chequers, No.10 has confirmed that ministers including Boris Johnson, David Davis and Liam Fox agreed that curbs on numbers coming to the UK were essential.
The Cabinet signal will delight many 'Vote Leave' supporters, who won the referendum by a 52%-48% margin with many voters keen to see immigration controlled.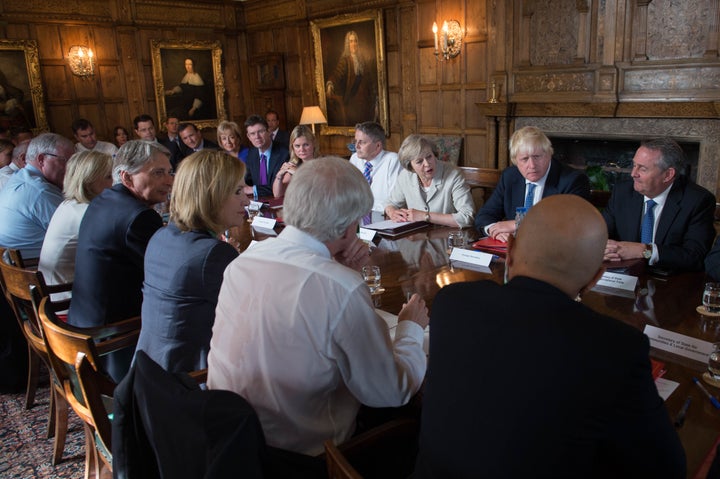 Many ministers at the 'political Cabinet' – which excludes civil servants and focuses on party politics and policy – backed a 'Hard Brexit' solution that put independence ahead of current links with Brussels.
A Norway-style deal, where the UK would keep its full access to the single market in return for a degree of continued EU migration, was ruled out by May and her ministers.
A No.10 spokeswoman said: "Several cabinet members made it clear that we are leaving the EU but not leaving Europe, with a decisive view that the model we are seeking is one unique to the United Kingdom and not an off the shelf solution.
"This must mean controls on the numbers of people who come to Britain from Europe but also a positive outcome for those who wish to trade goods and services."
The insistence on controls on numbers of EU migrants will now be seized on by Tory Eurosceptic MPs as May's first 'red line' in the coming years of complex negotiations with other EU leaders about how Brexit will work.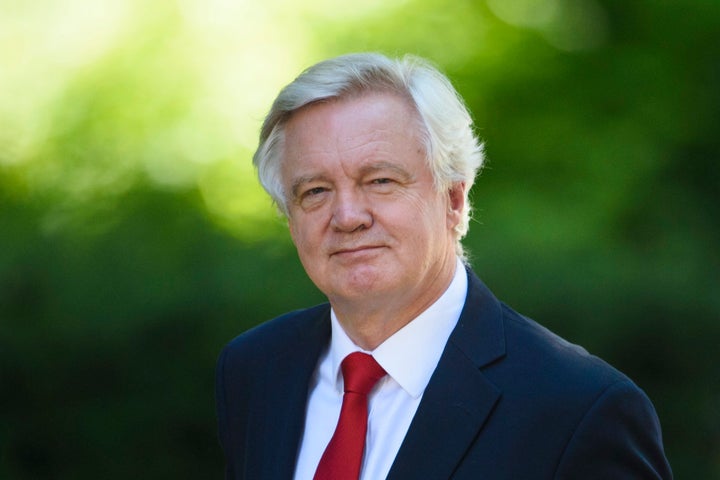 Chancellor Phillip Hammond, who campaigned for a Remain vote, has tried to insist that the UK retains as full access as possible to the EU single market to protect the City and car industry.
But other ministers have insisted a withdrawal from the single market is the only way to regain genuine control over Britain's borders and future.
In a contrast to David Cameron's Cabinet meetings, all ministers were given a substantial say in the debate, one source said, with each reporting on what Brexit would mean for their individual departments.
May will personally open the conference with a Brexit speech on Sunday October 2.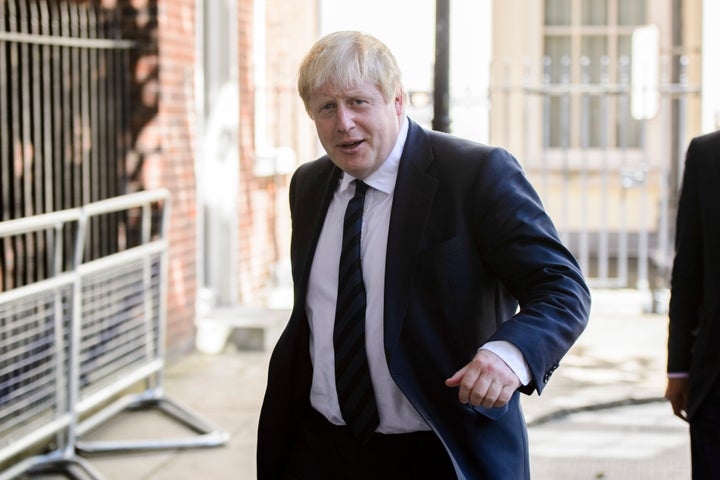 But in a significant move, she will immediately be followed by David Davis, the new Brexit Secretary, a move that some Tory MPs believe underlines his role as the second most important minister in the Government.
Foreign Secretary Boris Johnson, traditionally the star of conference, will be the fourth speaker after International Development Secretary Priti Patel.
Tory chairman Patrick McLoughlin opened the political cabinet, agreeing that the first day of the party conference in Birmingham would showcase "global Britain".
The conference would prove "we are more outward looking than ever before", he told colleagues, adding that 50,000 people had joined the Tories since the Brexit vote.
In a discussion about Brexit the PM said that there were two related imperatives: getting the best deal for people at home, and getting the right deal for Britain abroad.
Ministers agreed "a strong emphasis on pushing ahead to Article 50 to lead Britain successfully out of the European Union - with no need for a Parliamentary vote".
There was also a strong rebuff to Scottish First Minister Nicola Sturgeon, as the Tory Cabinet agreed that only they would decide the terms of Brexit.#
"Cabinet members were clear that it is the United Kingdom's Government's decision to establish its terms and on when to trigger Article 50," a No.10 spokeswoman said.