Brexit negotiations will not proceed to haggling over a future UK-EU trading relationship by October as previously planned, the Slovenian prime minister has warned.
Miro Cerar dashed British hopes of beginning trade talks as soon as possible, suggesting that withdrawal issues in the first stage of discussions - a financial settlement, citizens' rights, and the Irish border - were too complex to solve in time.
Under the agreed timetable for negotiations, "sufficient progress" must be made on the withdrawal issues before talks on a future trade deal can begin.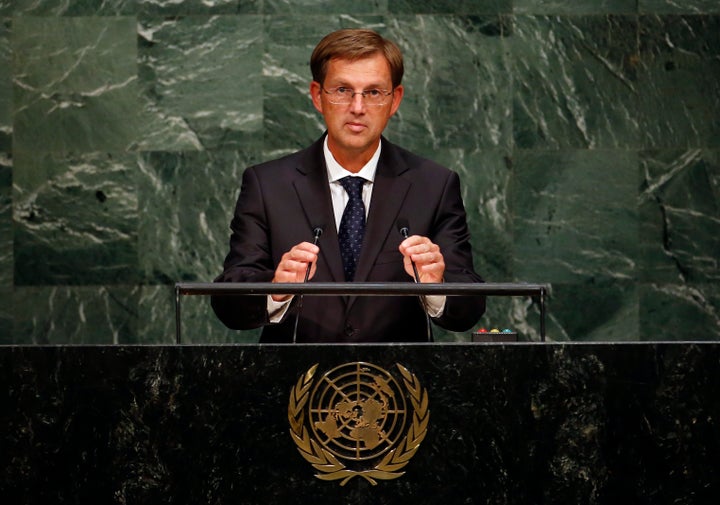 Both sides hope that European Commission chief negotiator Michel Barnier will be in a position to make that recommendation to October's European Council summit of EU leaders, who will have to approve a move to second stage trade talks.
Brexit Secretary David Davis, who originally predicted the "row of the summer" over the sequenced approach to talks, but backed down, used a Sunday newspaper article to attempt to push the negotiations towards trade.
But Cerar, who will be one of the 27 EU leaders at October's summit, told the Guardian: "I think that the process will definitely take more time than we expected at the start of the negotiations.
"There are so many difficult topics on the table, difficult issues there, that one cannot expect all those issues will be solved according to the schedule made in the first place.
"What is important now is that the three basic issues are solved in reasonable time.
"Then there will be optimism on realistic grounds. I know this issue of finance is a tricky one. But it must also be solved, along with the rights of people."
The Slovenian PM also criticised a British position paper published last week, which focused on potential future customs arrangements, saying it amounted to "cherry-picking", which Brussels has repeatedly warned against, the Press Association reported.
"I think it is not realistic, but in the process of negotiations every side has the right to put his proposals and the other can respond," Cerar said.
"As we said at the beginning, there can be no cherry-picking. This is a very complex whole that we have to solve."