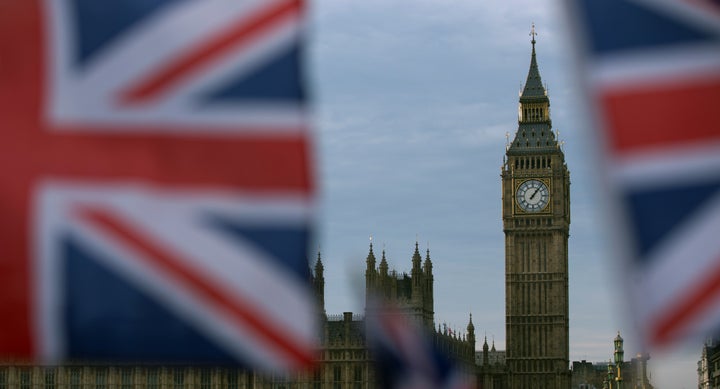 Some 89 MPs have refused to support the Government's intention to start Brexit negotiations next year.
A Commons vote saw Theresa May's amendment to a Labour motion - agreeing that the Government must trigger Article 50 by the end of March next year - sail through by 461 votes to 89.
A second vote, on a Labour motion calling on the Government to set out a Brexit "plan" before triggering Article 50, won by 448 votes to 75.
While non-binding, the vote forced MPs to state their position - with a cabal of refusenik MPs dominated by the SNP and the Liberal Democrats, but also some 23 Labour MPs and one Tory rebelling against the party whip.
Details of the rebels later emerged ...
Conservative MPs - 1
Labour MPs - 23
Rushanara Ali

Graham Allen

Ben Bradshaw
Stella Creasy

Geraint Davies

Jim Dowd

Louise Ellman

Chris Evans

Paul Farrelly

Mike Gapes
Helen Hayes

Meg Hillier

Peter Kyle

David Lammy

Chris Leslie

Ian Murray

Barry Sheerman

Tulip Siddiq

Angela Smith

Catherine West

Daniel Zeichner
Lib Dem MPs - 5
Alistair Carmichael

Nick Clegg

Tim Farron

Sarah Olney

Mark Williams
SNP MPs - 51
Tasmina Ahmed-Sheikh

Hannah Bardell

Mhairi Black

Ian Blackford

Kirsty Blackman

Philip Boswell

Deidre Brock

Alan Brown

Lisa Cameron

Douglas Chapman

Joanna Cherry

Ronnie Cowan

Angela Crawley

Martyn Day

Martin Docherty-Hughes

Stuart Blair Donaldson

Marion Fellows

Margaret Ferrier

Stephen Gethins

Patricia Gibson

Patrick Grady

Peter Grant

Neil Gray

Drew Hendry

Stewart Hosie

George Kerevan

Calum Kerr

Chris Law

Angus MacNeil

John Mc Nally

Callum McCaig

Stuart McDonald

Anne McLaughlin

Carol Monaghan

Paul Monaghan

Roger Mullin

Gavin Newlands

John Nicolson

Brendan O'Hara

Kirsten Oswald

Steven Paterson

Angus Robertson

Alex Salmond

Tommy Sheppard

Chris Stephens

Alison Thewliss

Mike Weir

Eilidh Whiteford

Philippa Whitford

Corri Wilson

Pete Wishart
Green MPs - 1
SDLP MPs - 3
Mark Durkam

Alasdair McDonnell

Margaret Ritchie
Independent MPs - 2
Natalie McGarry

Michelle Thomson
Plaid Cymru MPs - 3
Jonathan Edwards

Liz Saville Roberts

Hywel Williams
The Labour Party considers forcing the Government to publish a plan a "significant climbdown" amid fears of a Commons defeat as Tory rebels demanded more clarity.
But, as HuffPost UK reported yesterday, the 'plan' may amount to nothing more than a list of the Prime Minister's broad objectives, rather than any detailed proposals for negotiation in Brussels.
And in a move that could spark a fresh "Brexit means Brexit" controversy, May is expected instead to simply set out a list similar to the one she gave Jeremy Corbyn in PMQs in November.
But the Liberal Democrats accused Labour and the Tories of "holding hands towards a hard Brexit".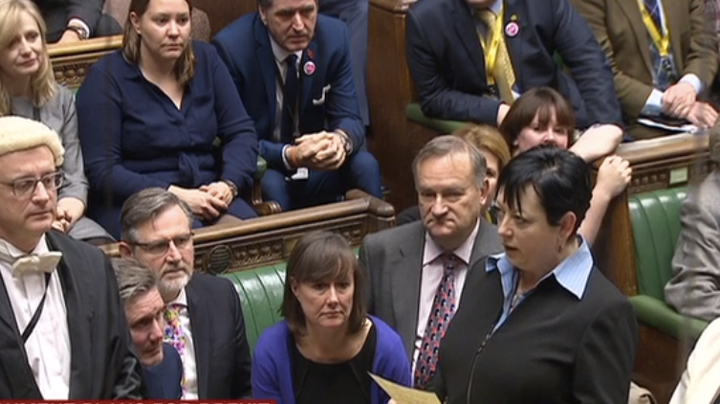 And the SNP seized on the thinness of the 'plan', arguing Labour had handed the Government a "blank cheque for hard Brexit".
Though one Labour MP rejected the idea out of hand.
Theresa May insisted on Tuesday that she wanted a "red, white and blue" Brexit, a phrase that swiftly came under fire as "meaningless". Stephen Gethins MP, the SNP's Europe spokesperson, said:
"It is only after 167 days of silence from the UK government that they have trumpeted their last minute panic plan. However, it is far from a plan. It is worrying and indicative of a government that the scribbled notes offered slightly more clarity than Theresa May's recent revelation of her red, white and blue plan."
While the vote is not technically binding on the Government, it is the first time Parliament has backed May's Brexit timetable, which would lead to the UK being out of the EU by the end of March 2019.