Students from the European Union have withdrawn their applications from a Welsh university in the wake of the EU referendum result.
More than 100 students hoping to study at Aberystwyth University pulled out of the application process - around half of whom did so the day the result was announced on 24 June, the BBC reported.
John Grattan, Aberystwyth's acting vice-chancellor, said during a graduation ceremony: "I won't hide it from you that Brexit poses a challenge to the university.
"Over 100 European students have withdrawn their applications to us at this point, 50 by the end of Friday on Brexit day.
"That's a stunning impact on our finances. There are 120,000 European students at British universities."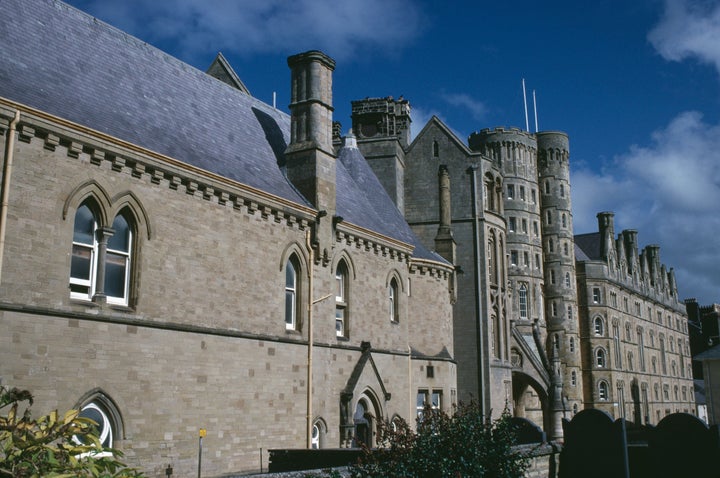 No other universities have yet reported if the EU referendum result has had an impact on applications.
A spokesman for the university told the BBC: "Unfortunately, news reports abroad have led to articles disseminating the message that EU citizens are no longer welcome in the UK.
"Because of this all UK universities have said that prospective students that had accepted firm offers are now withdrawing them, and we are no exception."
A spokesperson told The Huffington Post UK: "It is far too early to draw any definitive conclusions on what the potential impact of a 'Brexit' will be and we feel it would be inappropriate to comment further on the issue of European students enrolling at the University.
"We are pleased that we have been able to reassure prospective EU students in our communications with them that we are looking forward to welcoming them.
"In practice, nothing will change with regards to student recruitment in the immediate future, and the rules applying to EU nationals who have applied for a place at the University from this August remain unchanged.
"Aberystwyth University will continue to welcome the many students from across the world who have chosen to study with us this coming September."
This is because they would be treated as international students, meaning they would have to pay higher fees.
Some people expressed their disappointment that so many students had withdrawn their applications...
Anecdotes reported as part of the survey include an EU project officer recommending that all UK partners be dropped from research group because their share of the funding was not guaranteed, according to the Guardian.
In another case, a university reported that two social science collaborations with Dutch universities had been told partners from the UK were not welcome.
One university said that there had been "a substantial increase in definitive evidence" that EU projects were reluctant to collaborate with British partners.