Leaving the European Union would "damage" the NHS by starving the health service of doctors, nurses and vital investment, Jeremy Hunt has warned.
The Health Secretary said that if Britain backed Brexit the health service would be left facing "a real challenge".
In a warning that prompted claims of government scaremongering, Hunt said that Brexit would cause economic shock, having severe consequences for the NHS.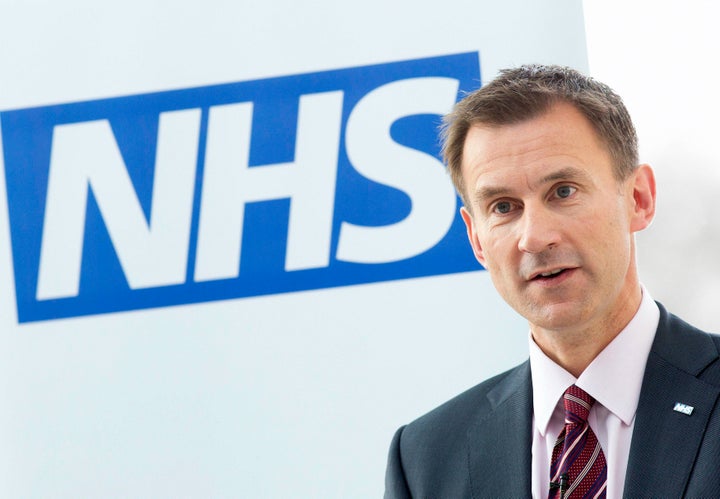 Some of the 100,000 foreign EU citizens on the workforce could also quit the country amid "uncertainties" over the status of visas and work permits, he said in the Observer.
Hunt said he believed Britain would survive economically outside the bloc and would strike trade deals, but not without "years of economic uncertainty".
It would "inevitably mean less money for public services like the NHS", he wrote, in the latest intervention by a senior minister.
"Most importantly of all, it would be a shock to the economy that would truly undermine the public finances.
"No savings can compensate for the economic volatility that would follow a vote to leave," he wrote.
Hunt also highlighted the "damage caused by losing" about 100,000 skilled EU workers from Britain's health and social care system.
He said that uncertainties around visas and residency permits could cause some to return home, leading to an "unpredictable impact on hard-pressed front-line services".
He added: "Against that backdrop, Brexiteers need to be honest that a period of economic uncertainty and volatility poses a real challenge to the NHS."
Matthew Elliott, chief executive of Vote Leave, argued that Brexit would release funds to improve the NHS.
"Does this government's scaremongering know no bounds?" he asked.
"Under Jeremy Hunt's stewardship, the NHS has plummeted into a financial crisis.
"If we vote to leave we can stop wasting money on EU bureaucrats and instead spend our money on our priorities like the NHS," the Press Association reports.
Hunt said those savings had been spent several times over in anti-EU campaigners' manifestos.
Stephen Dorrell, a Tory former health secretary and ex-chairman of the Commons health select committee, told the newspaper: "EU research programmes and single market legislation have greatly strengthened European co-operation in this area with substantial benefits for both healthcare and employment in the UK. It is a simple fact that Brexit would put all this at risk."
But Tory MP Stewart Jackson said: "Jeremy Hunt has to explain how uncontrolled EU migration and Turkish EU accession will help an overstretched NHS on his watch and afterwards."
Former cabinet minister Liam Fox said: "How many more colleagues will be forced into absurd and demeaning scare stories? Very sad."
Related