Britain may have voted to remain in the EU if an extra three percent of its population were in or had been to university, according to new research.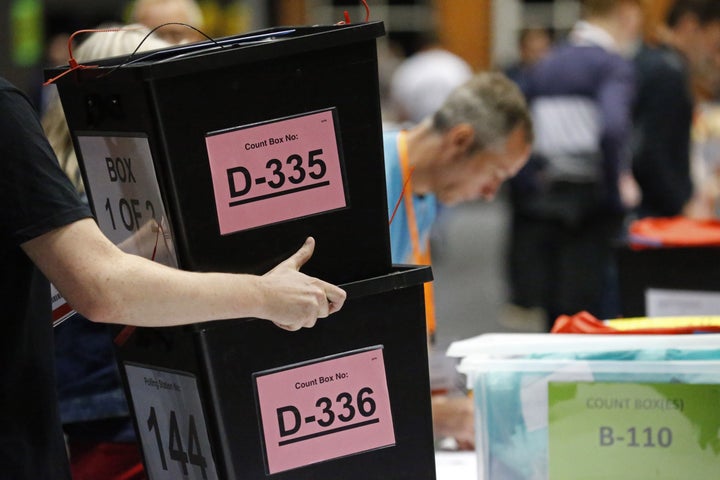 The research, which suggests that higher and further education can produce different political outcomes, applied analysis and statistics to real data to identify statistically significant factors that have influenced voting preference simultaneously as well as the odds ratio in favour of leave.
Among the key findings of the paper are that:
An increase of about three per cent of British adults accessing higher education in England and Wales could have reversed the referendum result;
A decrease of about seven per cent in turnout in England and Wales could have also changed the result of the referendum;
The factor of elderly voters, although having an effect on the outcome, was generally over reported as a dominant factor;
Sex is found to be a statistically significant factor while British-born proportions and local income levels are insignificant factors.
Dr Aihua Zhang, from the University of Leicester's Department of Mathematics, said: "The EU referendum raised significant debate and speculation of the intention of the electorate and its motivations in voting. Much of this debate was informed by simple data analysis examining individual factors, in isolation, and using opinion polling data.
"This, in the case of the EU referendum where multiple factors influence the decision simultaneously, failed to predict the eventual outcome. On June 23rd 2016, Britain's vote to leave the EU came as a surprise to most observers, with a bigger voter turnout - 72.2 per cent - than that of any UK general election in the past decade."
The research also suggests that areas in England and Wales with a lower unemployment rate tended to have a higher turnout to support leave while areas in Scotland and Northern Ireland with a higher proportion of university-educated British people have a higher turnout to support Remain.
Remarking upon the country's decision to leave the European Union, as voted for by a majority of 52 per cent, Thiam laid the blame for the vote at the feet of Britain's "chronic lack of investment in education."
Thiam also said he was shocked at the high levels of inequality in the country, particularly after visiting a school in Tower Hamlets, where he was told around half the pupils only ate once a day.
The banker believes the solution lies in a more redistributive tax system – even if that meant raising taxes – to ensure those who have lost out to globalisation are not left feeling disenfranchised.
Thiam, who took over the bank in 2015, says he watched and backed the anti-Brexit march in London, but mused: "I would have liked to say to them: 'how many more of you would accept to pay more taxes?'
"It's all well and good to have big signs and protest against the 'Leave' vote. But it would be another story if you started having a discussion about creating more solidarity."
He added that those with the lowest levels of education were most likely to back Brexit, summing up: "That's the price paid for a chronic lack of investment in education.
"Something must be done at the national level so there aren't so many people left behind that the result of a national, democratic vote gives a result which is bad for the country in the medium term."