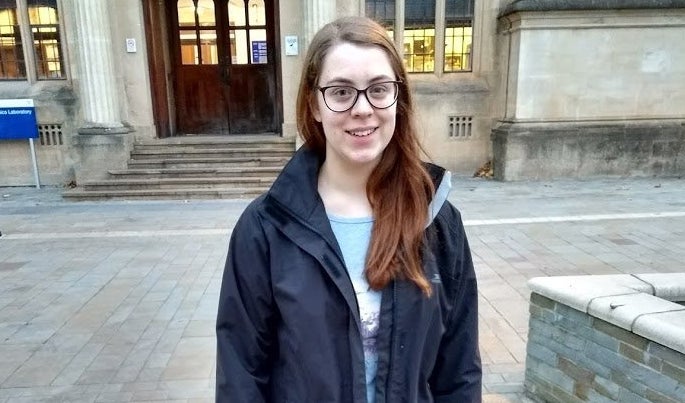 A leading university hit by a wave of suspected suicides declared it is "not a healthcare provider" as it fought attempts by the parents of a student to open up an investigation into her death.
Bristol University told a coroner on Monday that the institution is "a public body solely for the purposes of education", as it argued against the close scrutiny of its care for vulnerable students following the death of Natasha Abrahart, 20, who died in April.
Speaking at a pre-inquest review hearing at Avon Coroner's Court, the university's in-house lawyer, Keith Feeney, said Bristol's sole purpose was education, with pastoral support only in place to enable students to cope with their studies.
Feeney's statement appeared to contradict what Bristol has said about its £1 million investment in a team of "wellbeing advisors", who it says are on hand to support students should they become vulnerable during their studies.
In a recent statement to HuffPost UK, the institution said: "Through the introduction of a University-wide approach, we are working with our students to help them build their life skills and resilience to cope with the pressures of modern life, and to identify vulnerable students as early as possible so that we can support them."
On Monday, Feeney also argued against revealing the university's internal audit into the series of 11 suicides since 2016, over fears details would upset families and loved ones.
At the hearing the senior coroner for Avon, Maria Voisin, decided that the inquest into Natasha's death – due to be held next year – will not consider whether her treatment by Bristol University, the campus health service, and the local NHS potentially breached the Human Rights Act.
Natasha died on the same day as a physics exam of the kind she had previously said caused her chronic social anxiety to worsen, while no alternative arrangements were made, the court heard.
She had previously told a member of university staff by email: "I wanted to tell you the last few days have been really hard. I've been having suicidal thoughts and to a certain degree [I have] attempted."
A pre-inquest hearing in August was told that, despite sending the email to a staff member, Natasha "had no contact" with Bristol University's welfare team.
Voisin ruled against Natasha's parents call for evidence regarding the student's final months to be heard before a jury. Instead, the coroner will lead the inquest alone and hear evidence relating only to the four weeks leading up to Natasha's death.
But she did agree that key witnesses from Bristol University and the Avon and Wiltshire Mental Health Partnership NHS Trust should be called to give evidence during the inquest, which is expected to last three weeks in May.
Natasha was the tenth student to die whilst studying at Bristol since September 2016. Another student died a month later.
Bristol's argument in court comes after universities were told by the government they must take student mental health seriously.
In a letter to vice-chancellors in September, universities minister Sam Gyimah wrote that prioritising the issue was "non-negotiable".
"Collectively, we must prioritise the wellbeing and mental health of our students – there is no negotiation on this. To make this happen, leadership from the top is essential," he wrote. "A system-wide approach is also critical."
Useful websites and helplines:
Mind, open Monday to Friday, 9am-6pm on 0300 123 3393
Samaritans offers a listening service which is open 24 hours a day, on 116 123 (UK and ROI - this number is FREE to call and will not appear on your phone bill.)
The Mix is a free support service for people under 25. Call 0808 808 4994 or email: help@themix.org.uk
Rethink Mental Illness offers practical help through its advice line which can be reached on 0300 5000 927 (open Monday to Friday 10am-4pm). More info can be found on www.rethink.org.