Britain First has enthusiastically gushed about Andrea Leadsom in what sounds like an endorsement for her to take over from David Cameron as prime minister.
The far-right party, that backed a Leave vote in the EU referendum, praised Leadsom's "punchy" and "postive" pitch to become Conservative leader.
In a news article posted on the group's Facebook page, Britain First said keen-Brexit backer Leadsom had proposed a policy agenda "laced with idealism and optimism" that included ending freedom of movement into the UK.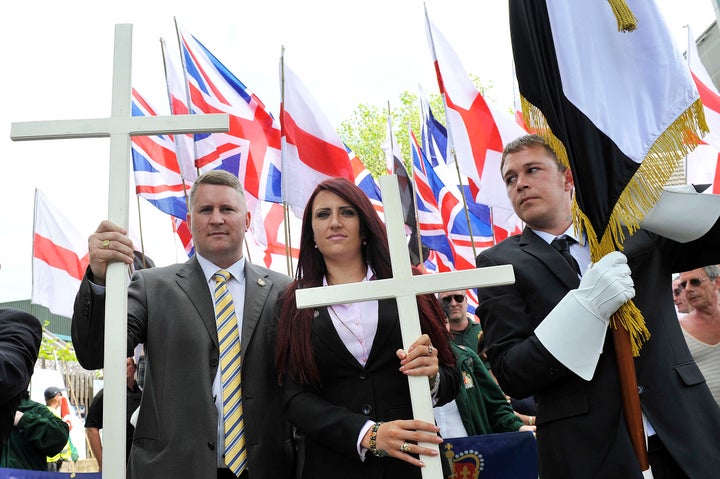 They also hailed the South Northamptonshire MP's "experience in government". She has held ministerial positions for two years since being elected an MP in 2010.
Britain First added the Tory MP had received a "standing ovation" for her comments, made at a speech in Brussels.
Fans of Britain First echoed the group's support, the second highest-rated comment on the group's Facebook post reading: "[Theresa] May will cause civil war - she will let them have sharia law and have them Muslims home for tea. While we find ways of getting our guns etc ready for the off."
Another user, who identified themself as an American voter, said he prayed his fellow citizens would also vote to "take their country back" in the upcoming US presidential election.
Britain First has gained notoriety for its hardline stance against Islam, most notably when leader Paul Golding turned his back on Muslim London Mayor Sadiq Khan, as he delivered a victory speech following the results announcement in May.
The Sun's Harry Cole noted that an unofficial campaign that described itself as a "grassroots effort" to elect Leadsom as Cameron's successor had posted an old quote of hers on Facebook deriding political correctness and featuring a niqab-clad woman.
The Facebook post quoted an extract from a 2006 blog by Leadsom that said: "Along with so many 'normal' people in this country, I'm sick and tired of political correctness...
"I don't want my daughter to be taught by a woman with a veil covering her face. What's wrong with wanting to communicate face to face?"
There is no suggestion that Leadsom herself has an involvement campaign group backing her for prime minister.
She came under scrutiny on Tuesday after details of old blog posts she had penned were discovered.
READ MORE: