Lee Rigby's family distanced themselves from Britain First's latest political broadcast on Wednesday after the far-right group used the soldier's tragic death to push its controversial political agenda - again.
Lyn Rigby, whose son was killed by Islamist extremists in 2013, said in a statement: "Britain First's views are not what Lee believed in and they have absolutely no support from his family."
The party frequently refers to the 25-year-old's death in promotional material - against his family's wishes.
Britain First's latest attempt to exploit Rigby's death was in its London election broadcast, which aired on Wednesday night.
The broadcast featured Britain First's London mayoral candidate Paul Golding and the party's candidate for the London assembly Jayda Fransen.
In the video, Golding says: "We've come here to Woolwich, the spot where Lee Rigby was butchered and they still have not put a memorial on this spot to that poor young man.
"Now right after this happened several years ago, on this spot, our activists waged a campaign to shut down and suffocate the activities of Islamic extremists in London."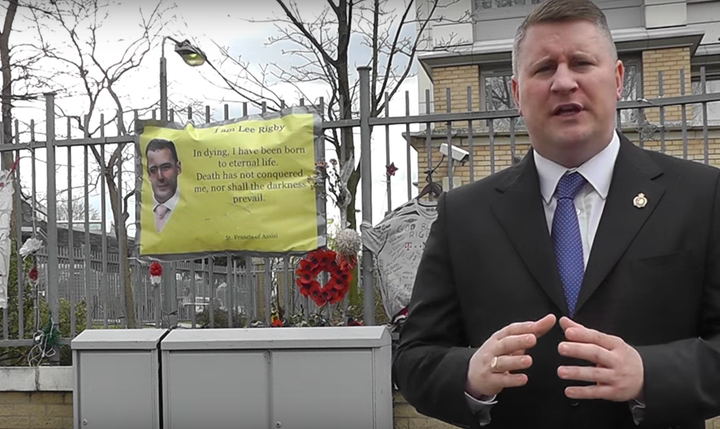 The Rigby family said: "The family have always said that Britain First's views are not what Lee believed in and they have absolutely no support from his family.
"We have repeatedly asked Britain First and other political parties not to use Lee's name to promote their views.
"Britain First also claim that there is no permanent memorial to Lee at the site of his death.
"There is a permanent memorial to Lee at St George's Chapel in Woolwich, which is what we wanted."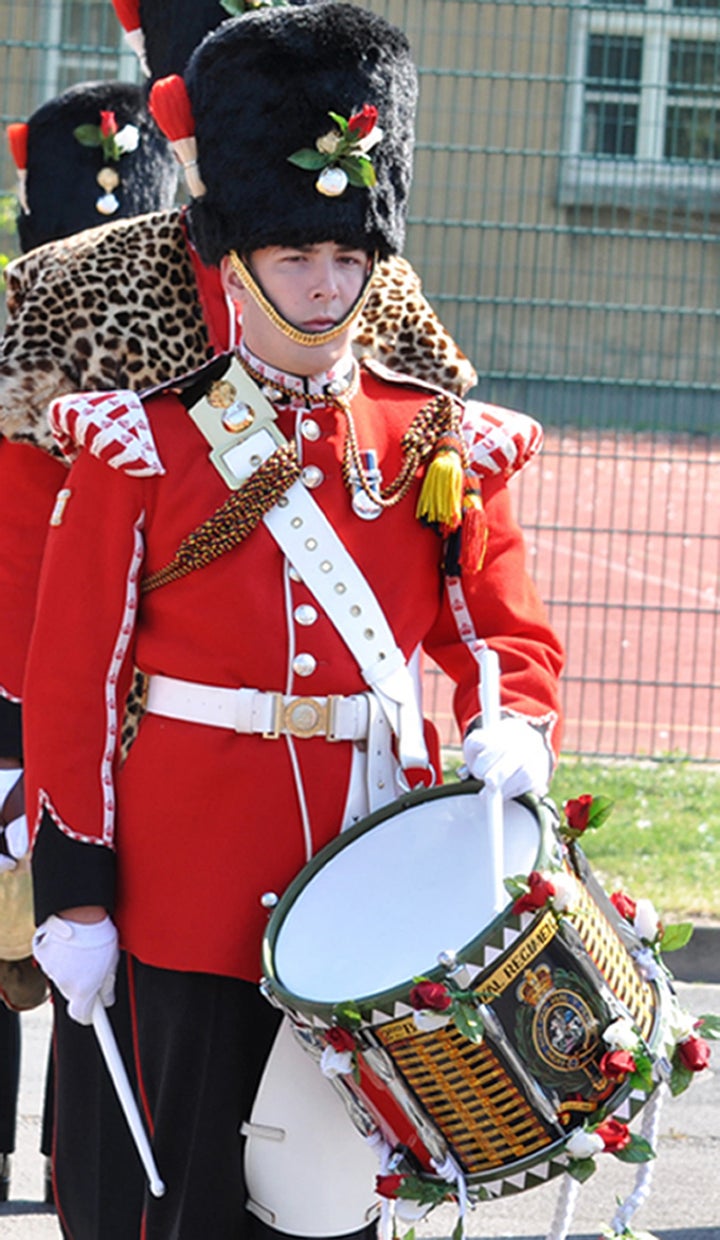 Britain First's website said the party had faced "quite a struggle" in getting its broadcast cleared for transmission, blaming "Soviet commissars" at the BBC and ITV for asking for changes before accepting a "heavily santised version".
People were quick to slate Britain First for its party political broadcast, particularly for it using Rigby's image and memory to push its agenda.
Whereas others couldn't believe what they had just watched.
And some saw the funny side.
And as one eagle-eyed viewer spotted, today happens to be Adolf Hitler's birthday.
Fusilier Rigby was stabbed to death while off duty near the Royal Artillery Barracks in Woolwich, south London.
His murderers Michael Adebolajo and Michael Adebowale were sentenced to life imprisonment.
Britain First has repeatedly ignored requests by Rigby's family not to use his image or name in party material.