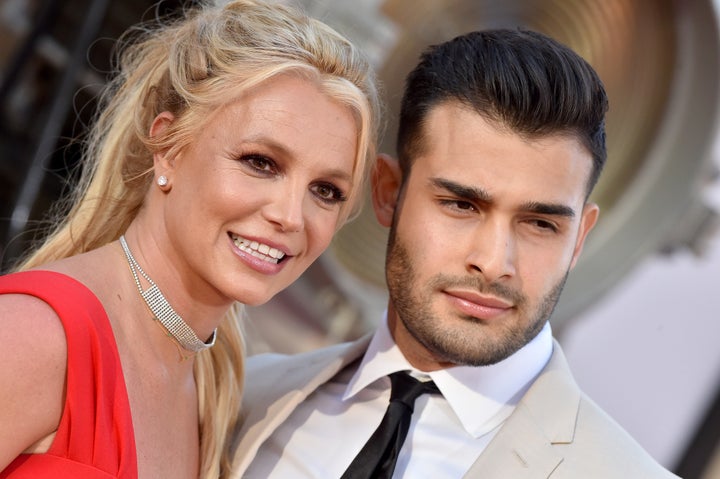 Britney Spears' husband Sam Asghari has confirmed the couple's split, saying they have "decided to end their journey together".
Reports the couple – who married in June 2022 – had separated began circulating earlier this week.
The model and actor said in a statement posted on his Instagram Story: "After 6 years of love and commitment to each other my wife and I have decided to end our journey together.
"We will hold onto the love and respect we have for each other and I wish her the best always.
"Shit happens," he continued.
"Asking for privacy seems rediculous [sic] so I will just ask for everyone including media to be kind and thoughtful."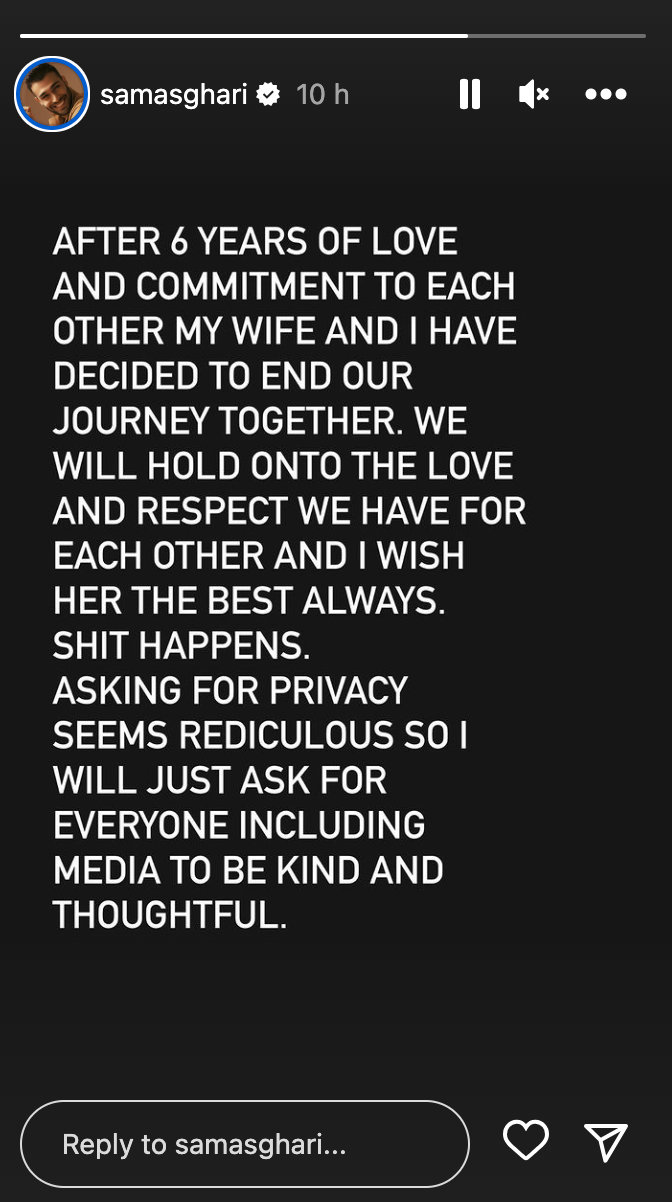 Sam has also filed a petition to dissolve his 14-month-old marriage to Britney in Los Angeles County court late on Wednesday, Associated Press reported.
The document cites irreconcilable differences as the reason for the split.
It also says the couple separated nearly three weeks ago on 28 July.
AP states that Sam is he is seeking spousal support and attorneys' fees in their divorce, according to his filing.
In a statement issued to the Hollywood Reporter, Sam's representative Brandon Cohen said: "There are many claims that Sam is challenging the prenup and threatening to exploit his ex-wife with videos. However, all these claims are false, as no negative intention has ever been directed towards her and never will be. Sam has always and will always support her."
Britney has not addressed the split on social media. An Instagram post since the divorce filing is a photo of herself on horseback on a beach, with a caption that begins, "Buying a horse soon!"
HuffPost UK has contacted representatives for Britney for comment, and is awaiting responses.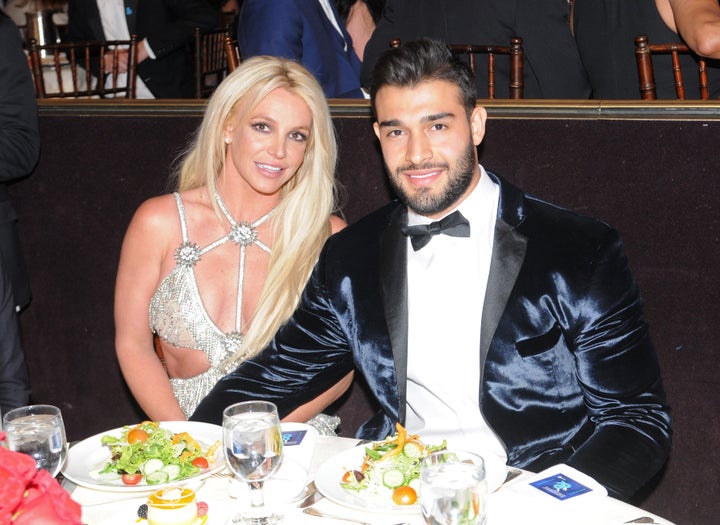 Britney and Sam married at her home in Thousand Oaks, California, in June 2022, in front of guests including Selena Gomez, Drew Barrymore, Paris Hilton and Madonna, just over six months after a court ended her conservatorship that controlled her many aspects of her life for more than 13 years.
The Baby One More Time singer met and began dating Sam, when he appeared in her video for her song Slumber Party in 2016.
She cited her desire to marry Sam as among the reasons she wanted an end to the constraining conservatorship, which she said was preventing it. The two announced their engagement in September of 2021 as it became clear she would be freed from the conservatorship — which was ended that November.
Britney said she and Sam lost a baby early in her pregnancy in May 2022, about a month before they married.
Their marriage was the first for the 29-year-old Sam and the third for the 41-year-old singer. She was married for less than three days in 2004 to childhood friend Jason Alexander, who attempted to crash her wedding to Sam and was later convicted of misdemeanor trespassing and battery.
In 2004, she wed dancer Kevin Federline, who is the father to her two sons, Sean Preston, 17 and Jayden James, 16. They divorced in 2007.
With additional reporting by Associated Press.