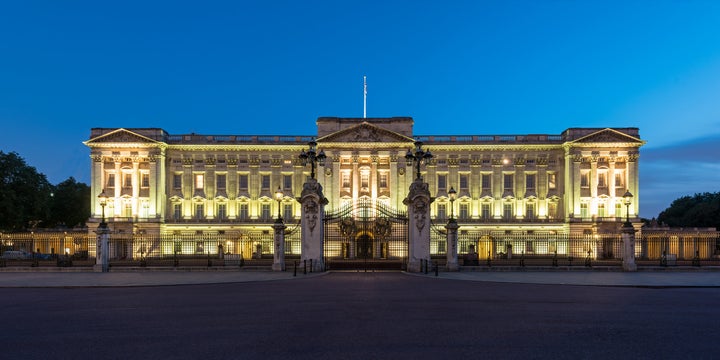 The announcement was met with incredulity by many, coalescing in in the inline petition.
Started by Mark Johnson, it reads:
Buckingham Palace is about to be given a £369m refurbishment. Tax payers are paying for it. The Crown and its estates should be made to fund its own renovations.

Why is this important?

There is a national housing crisis, the NHS is in crisis, austerity is forcing cuts in many front line services. Now the Royals expect us to dig deeper to refurbish Buckingham Palace. The Crown's wealth is inestimable. This is, in a word, outrageous.
The intended work will replace ageing facilities, including those presenting a fire risk to the 300-year-old palace.
The move will be funded by a temporary increase in the Sovereign Grant, the amount of money awarded by the government to the crown estate.
The grant will be lifted from 15% to 25% of crown estate net income, from £43m to £76m.
This was recommended by the Royal Trustees, who include the Prime Minister Theresa May and Chancellor Phillip Hammond.
When the news was announced there was an outcry of anger and resentment.
Duncan Wilson, CEO of Historic England told The Huffington Post UK: "I haven't been through the estimates myself and can't answer for the particulars. This is a programme designed to fix the servicing in the palace until the middle of this century.
"We're supportive of this programme as this is an iconic building of national importance, and the Palace is now taking the right approach.
"In any historic building once you start opening it up you find things you are not expecting and that's one of the challenges."