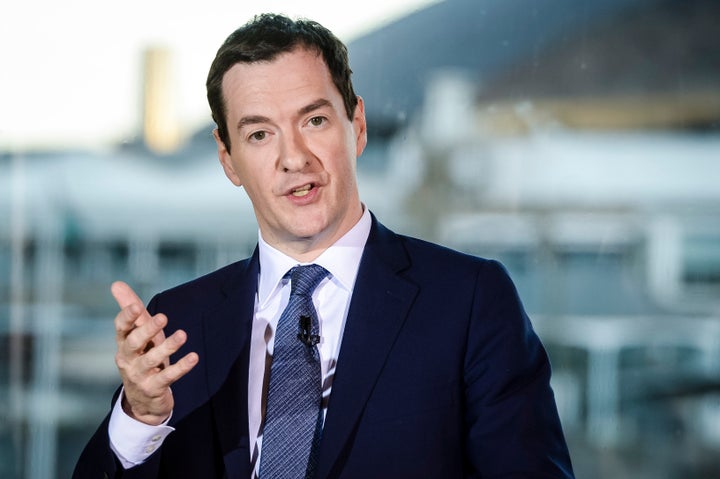 George Osborne's reported plan to use a billion pound benefit cut for disabled people to fund tax giveaways for the middle-class has sparked outrage from campaigners.
The Chancellor is allegedly preparing to use the £130 slashed from 600,000 disabled people's PIP - Personal Independence Payment - support to raise the threshold at which people start paying 40p tax.
But fears are already mounting, with one senior Labour frontbencher saying the move would be "obscene".
Owen Smith, shadow work and pensions secretary, posted on Twitter: "Already wicked to take another £1.2 billion from disabled, but truly obscene if switched for tax cuts at the Budget."
"Says it all about George Osborne," a shadow treasury minister added in despair.
While one prominent Labour member accused the move of showing up "compassionate conservatism".
Henry Fraser, who has been paralysed from the neck down for seven years, also hit out at the chancellor, asking: "We don't choose to be disabled - why attack us?"
He also called on Osborne to go after large firms who avoid tax.
Author Emma Kennedy added that many people with disabilities faced having funds cut required for aids to help them get dressed or go to the toilet.
But ministers responsible for announcing the PIP cut have defended the move, saying the assessment criteria for its distribution was "not working as planned".
Justin Tomlinson, the minister for disabled people, said:
"The introduction of Personal Independence Payment to replace the outdated Disability Living Allowance for working age claimants has been a hugely positive reform.

"But it is clear that the assessment criteria for aids and appliances are not working as planned.

"Many people are eligible for a weekly award despite having minimal to no extra costs and judicial decisions have expanded the criteria for aids and appliances to include items we would expect people to have in their homes already."
It came as the Institute for Fiscal Studies found that raising the higher rate tax threshold to £45,000 would see 300,000 fewer people forced to pay it.