Bus companies in England pocketed a total of £3.3bn in profits while they presided over swingeing cuts to vital routes, figures show.
Private firms together made hundreds of millions operating busses outside London each year since the coalition government came to power in 2010, official data has revealed.
Yet a report by the Transport Commissioner found almost 17,000 bus routes have disappeared over the past five years.
Labour – which analysed the figures – said the stats highlighted how the bus industry "puts profit before millions of passengers".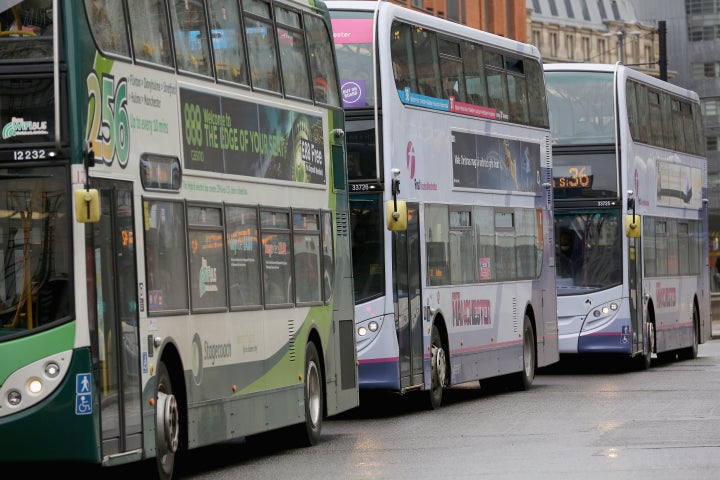 Party leader Jeremy Corbyn planned to discuss local transport on a visit to Derbyshire on Thursday.
Corbyn said: "The Tories said privatisation would improve our buses but private bus companies are running bus services into the ground, while raking in billions of pounds in profit.
"Passengers now face a toxic mix of rising fares, cuts to services and reduced access."
The party's analysis of government figures also showed how bus fares could increase by 53% by 2022, if previous rises continue.
It found bus fares have increased at twice the rate of average wages.
And at the same time, bus passenger numbers look set to be 10% lower than in 2010, with elderly and disabled passengers driving the decrease.
"For too long the bus industry has put profit for a few before millions of passengers. A future Labour government will change that," Corbyn added.
A spokesperson for the Department for Transport said: "It is for councils to decide which bus operations to support in their areas, but we help to subsidise costs through around £250m worth of investment every year.
"£42m of this is already devolved to local authorities and a further £1bn funds the free bus pass scheme, benefiting older and disabled people across the country."