Figures showing arrests for cannabis possession in England and Wales have almost halved have divided police and pro-cannabis campaigners who say they reflect two very different realities.
Police and the Police Federation distanced themselves from suggestions that the figures showed the force's stance on cannabis crime had softened, and suggested the decrease was more a reflection of staffing cuts and directives to focus on more serious offences.
Cannabis campaigners, however, said the figures were further evidence that the "war on drugs" is failing and that "decriminalisation is occurring by stealth".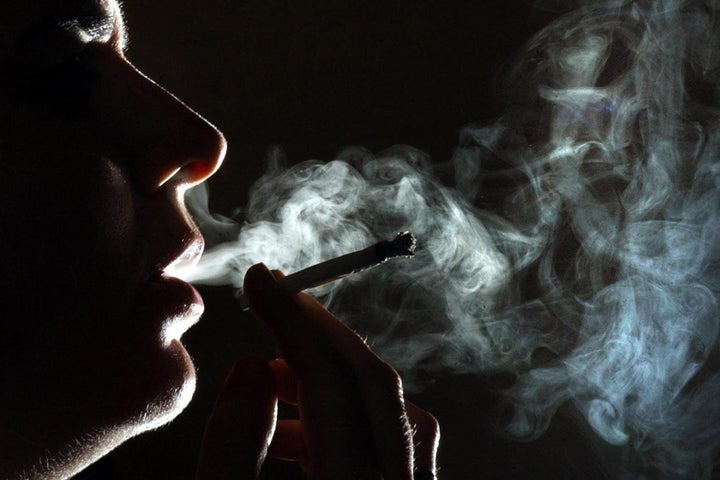 Figures published by the BBC on Monday revealed that arrests for cannabis had dropped 46%; cautions had fallen by 48% and the number of people charged had fallen by 33%.
The statistics, released under the Freedom of Information Act, are in contrast to Crime Survey data which suggested that cannabis use remained roughly the same from 2010-2015.
The statistics - from 32 of 43 police forces - showed arrests for cannabis possession fell from 35,367 to 19,115; cautions for possession fell from 9,633 to 5,036 and people charged with possession dropped from 15,366 to 10,220.
Arrests for possession with intent to supply remained about the same - 4,934 in 2010 and 5,012 in 2015.
Last July Durham Police said it would no longer target or investigate cannabis users, or those growing the class-B drug for their own use, which Chief Constable Mike Barton told the BBC had "freed up our staff to deal with things that are more important".
Barton told the Huffington Post UK that the figures "are probably a reflection of forces tackling emerging issues such as child sexual exploitation and cybercrime, rather a more liberal approach to law enforcement in general".
He reiterated that Durham Police are not going soft on cannabis crime, saying: "This is about intelligence gathering and deploying a smaller police force to that which is harming the communities, a student smoking a spliff in their bedroom is illegal but I would not expect my staff to get a search warrant to try and arrest them."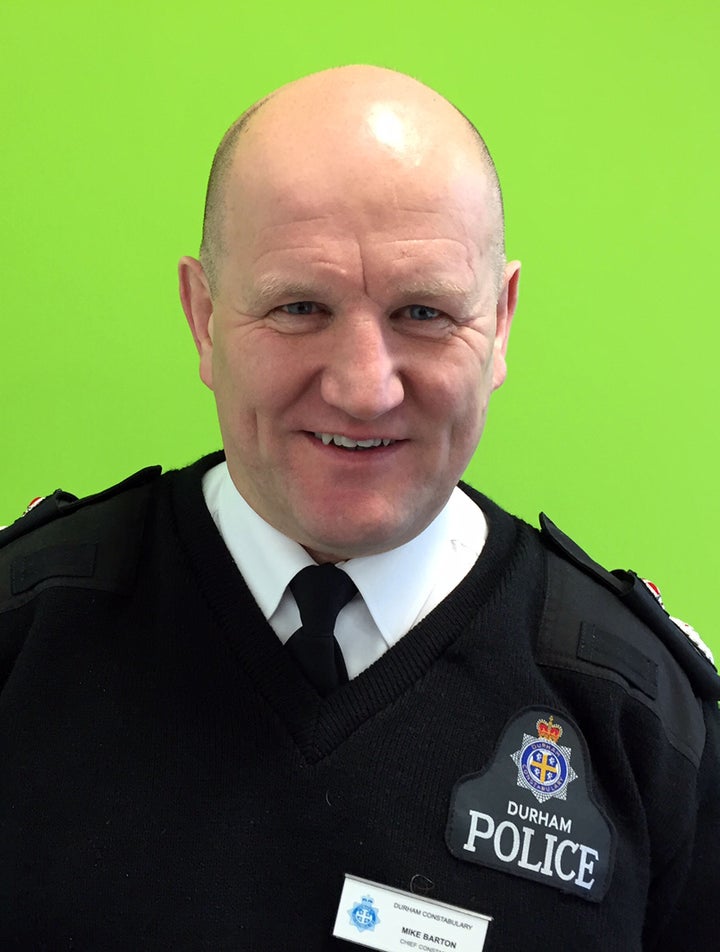 Barton said he has "always made it clear that I would welcome a grown up debate on current drugs laws", however, in the meantime his officers will continue to enforce the law, "especially targeting dealers".
He added: "The debate needs to be between the public and politicians, assisted by the press.
"My contribution to the debate is as a tough crime fighter with a legacy of law enforcement.
"I've spent 36 years targeting drug dealers, I'm proud of what my colleagues have done, some officers displaying immense courage, but drugs are now cheaper, purer and more prevalent that when I joined the police in 1980. My conclusion is that we need to consider change."
Steve White, chairman of the Police Federation of England and Wales, said: "It would be dangerous for anyone to look at the drop in arrest numbers and conclude there is less crime, or indeed infer there is a change in attitude towards particular crimes."
White said "cuts" to police numbers were to blame, although he admitted it "is hard to be specific about the exact reasons why arrest figures for cannabis possession are lower".
However, he added: "It would be fair to suggest that a lack of police resources and a resulting need to place focus in difference areas may well have contributed to this change.
"The cuts have meant that forces need to make hard decisions about where resources are being spent, and as a result different forces are focusing on different crimes, dependent on their communities, which could account for some of the differences."
Transform senior policy analyst Steve Rolles welcomed the figures saying a drop in arrests is "good news whatever the reason" as criminalising thousands of young people is "expensive and completely counterproductive".
"It would be dangerous for anyone to look at the drop in arrest numbers and conclude there is less crime, or indeed infer there is a change in attitude towards particular crimes""
Rolles added that it was "striking" that cannabis use had fallen at a time when enforcement had decreased in intensity.
He said: "In direct contrast to the Government's tough on drugs rhetoric, its clear that levels of use have little or nothing to do with policing tactics, so why do we continue to criminalise and punish, especially when we have such positive evidence from countries that take a different approach?
"Its time to end the war on drug users altogether and deal with drugs as a public health issue to be responsibly managed."
Lee Harris, London Mayoral candidate for the Cannabis is Safer Than Alcohol party told The Independent the drop in arrests is reflective of a "bigger trend around the world as governments at national and regional levels are developing rational, evidence based policies as alternatives to criminalising cannabis consumers".
Harris continued: "Not only does this help to protect consumers, it puts valuable tax receipts back into supporting public services. Here in the UK and in London decriminalisation is occurring by stealth."
"This still leaves the black market and organised crime as the sole provider. This is unacceptable given the potential health risks and the impact on communities. Surely now we must accept the need to regulate and tax cannabis consumption in the public interest."