If nothing makes you smile like a cute cat video, we have a treat for you.
Pet charity Blue Cross has created the world's first guided meditation cat video, to ease the nation's stress through the undeniable power of adorable kittens.
Working with mindfulness experts at the Mindfulness Project, the six minute class, called 'Karma Kitties', marries the essential principles of mindfulness meditation with cute clips of rescue cats.
Like other mindfulness meditation classes, the video begins by getting participants to focus on the present moment, by closing their eyes and focussing on their breath.
After around a minute, once they've fully engaged and forgotten about life's stresses, their invited to open their eyes and watch some kittens playing.
"Simply watch the two kittens interact and notice what feelings arise in your body as you're watching," the instructor says.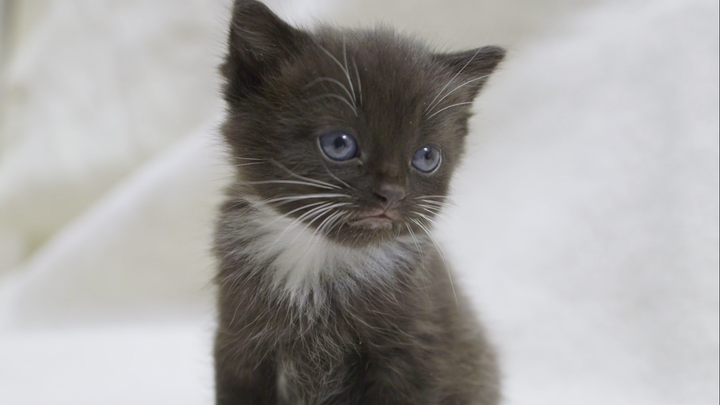 The video has been created to highlight the sensations, thoughts and emotions evoked by pets and their potential to be therapeutic.
It features imagery and sounds of cats purring, playing, sleeping and snoozing with the aim of improving our wellbeing.
With almost 5,000 cats and kittens taken into the care of Blue Cross last year, the charity is hoping the video will benefit homeless felines, too.
Karma Kitties was trialled by the Mindfulness Project at a one-off event in the capital where cat lovers reported that the video was calming and relaxing.
Christina Moore, 30, said: "I felt incredibly happy after watching the at-home Karma Kitties cat mindfulness video. It's definitely something I would like to incorporate into my everyday life – it's the perfect length.
"Everyone loves cat videos, me included and as this combines the cuteness of cats and helps with my wellbeing, it's definitely something I want to get involved with."
Commenting on the project, Laura Boyle, rehoming centre manager at Torbay Blue Cross, said: "Mindfulness is becoming so popular and by pairing this trend with the potential therapeutic benefits of cat videos, there's a good chance that Karma Kitties could be the ultimate stress-busting routine.
"This year, we have seen so many kittens and cats come to our centres in need of a new home.
"Owning a rescue cat can bring enjoyment, happiness and fulfilment to both owner and pet so we hope this video will have benefits to both pets and people"
Alexa Frey, co-founder and director of the Mindfulness Project and author of 'I Am Here Now', added: "There's so much research showing the calming influence of cats on humans and so it marries really well to the principles of mindfulness.
"We hope the class brings calm and tranquillity to people all across the country and encourages people to bring a rescue cat into their lives."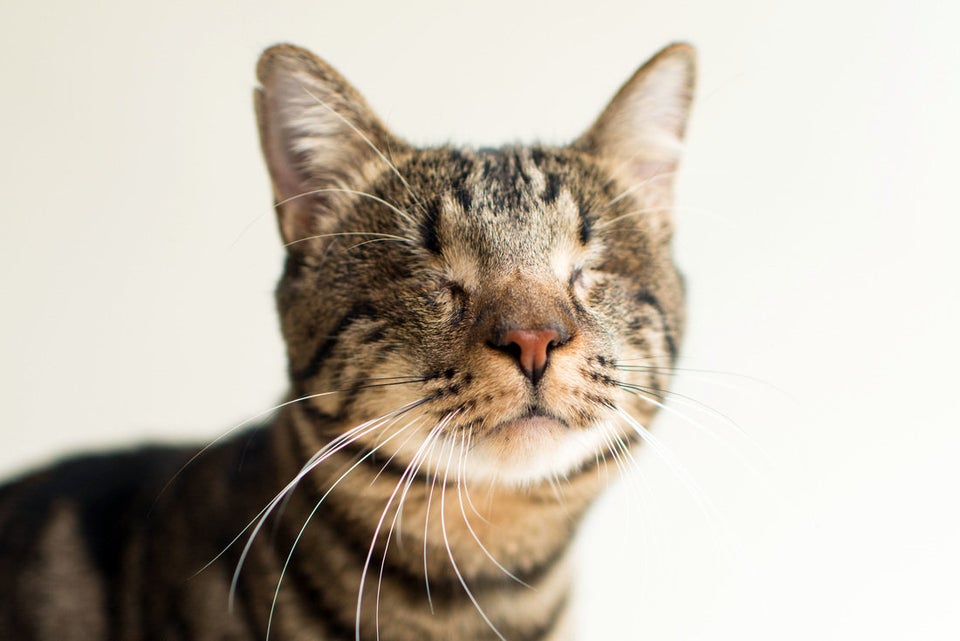 Photos Show The Beauty Of Blind Cats