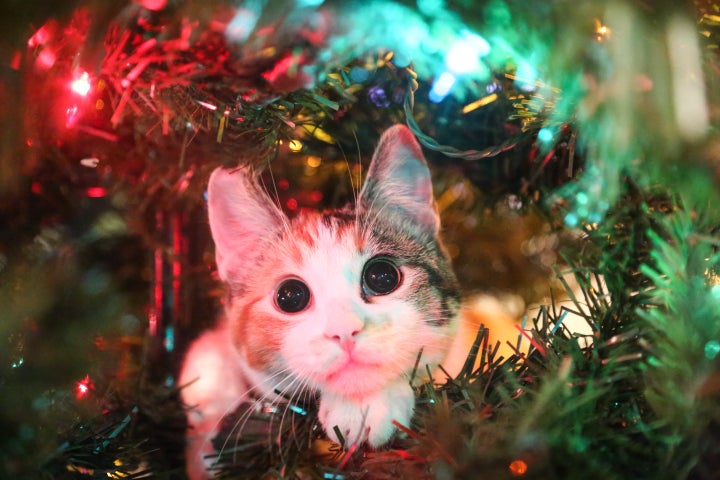 It's the most wonderful time of the year – unless you're a cat owner. In which case, welcome to a month of Christmas tree hell.
Yes that's right. The kitties of the world are already wreaking havoc on their owner's trees – the ones they've spent hours decorating with fairy lights and baubles.
Some cats are using the trees as a hiding place, as well as somewhere to sleep.
Baubles all over the world are being pawed mercilessly when backs are turned.
Christmas garlands aren't even safe.
We all know it's building up to this...
So some owners just don't even try.