A court has said the injunction banning the press from naming the celebrity couple fighting to have allegations of an extra-marital threesome from being reported should be lifted.
But the three appeal court judges also issued a stay meaning the pair still cannot be named, pending a further appeal by the man at the centre of the allegation. This did not, however, stop a British political blog from naming the pair for the second time today.
The world-famous pair, who can still only be referred to as PJS and YMA, had fought to ban the Sun on Sunday from running a story exposing the alleged affair, to protect their children's right to privacy.
Their identity had become an open secret after they were named by publications in the US and Scotland, where the injunction had no force.
Having obtained the injunction to protect their children's privacy, the Court of Appeal ruled the injunction could be lifted, after The Sun On Sunday returned to court to challenge it.
"Much of the harm which the injunction was intended to prevent has already occurred," said Lord Justice Jackson in Monday's ruling.
"The court should not make orders which are ineffective."
Lawyers for PJS are asking appeal judges to give them permission to take the case to the Supreme Court.
The appeal judges said the celebrity cannot be identified until they have ruled on whether the case should go to the highest court in the UK.
It will be in force until 1pm on Wednesday and PJS has until 10am on Tuesday to appeal to the Supreme Court.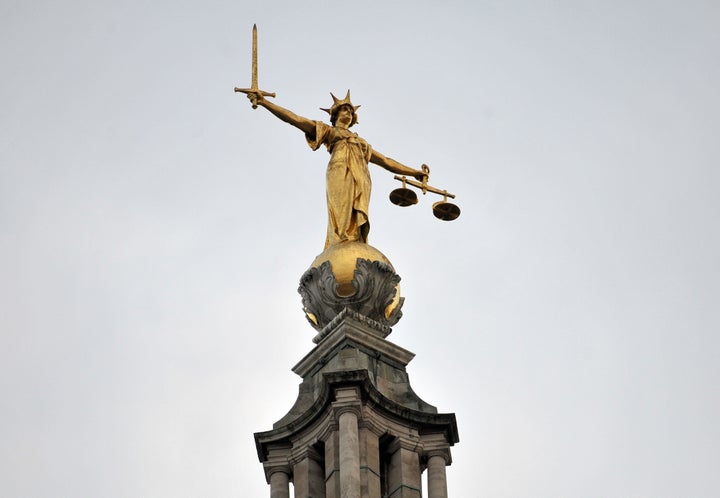 The case has reignited the thorny debate over what constitutes "in the public interest" with newspapers passionately arguing that British law is not keeping up with "the age of the Internet".
During the hearing on Friday, Lord Justice Jackson said the identities of those involved was available to "anyone" as he suggested the claimant's fears about the impact on their offspring could no longer stand.
Considering the appeal he accepted that "sooner or later" the youngsters "will learn about this" and added: "Those who are interested already know."
Such injunctions have been described as "increasingly unsustainable" when the internet empowers people to publish the names themselves or simply look up who is who.
The pair can only be identified by media as 'PJS' and 'YMA', which is how they were referred to in court documents.
They were not, as was previously expected, named by an MP in the House of Commons, as happened in 2011 over an injunction about Ryan Giggs.
Then, John Hemming told MPs Giggs was the mystery footballer behind the injunction, thereby allowing the press to report it.
"People can find it on the internet. The English legal system just looks silly if this injunction remains. It must be lifted."