Chancellor Rishi Sunak has announced people on contributory employment and support allowance will be able to claim from day one instead of day eight, in anticipation of workers having to self-isolate as a result of the coronavirus outbreak.
Unveiling his Budget in the Commons on Wednesday, Sunak announced a series of "temporary, timely and targeted" measures including a "strengthened safety net".
In total the chancellor announced a £30bn fiscal stimulus to "support British people".
The government has already said people will be able to claim statutory sick pay from day one instead of day four.
"But of course, not everyone is eligible for statutory sick pay. There are millions of people working hard, who are self-employed or in the gig economy," Sunak said today.
"They will need our help too. So to support them, during this period, we'll make it quicker and easier to get benefits."
Sunak also announced statutory sick pay will also be available for all those who are advised to self-isolate – even if they haven't yet presented with symptoms.
And he said rather than having to go to the doctors, people would soon be able to obtain a sick note by contacting 111.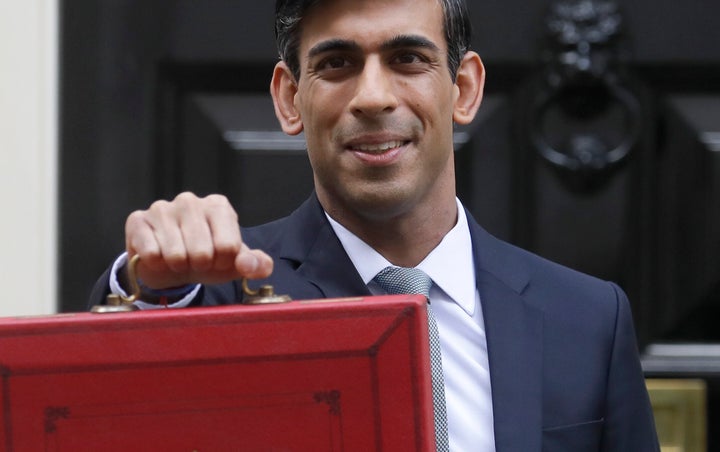 The chancellor said that the government would meet the cost of up to 14 days of statutory sick pay for all businesses with fewer than 250 employees. "That could provide over £2bn for up to 2m businesses," he said.
Sunak also promised "whatever extra resources our NHS needs" to combat coronavirus "whether it's millions of pounds or billions of pounds".
"I know how worried people are." he said. "Worried about their health, the health of their loved ones, their jobs, their income, their business, their financial security.
"We are doing everything we can to keep this country and our people healthy and financially secure.
"We will get through this together. The British people may be worried but they are not daunted. We will protect our country and our people. We will rise to this challenge."
Sunak added while "for period it's going to be tough" life would "return to normal".