Kids' school lunches could be revolutionised thanks to a new charity that is putting restaurant chefs in schools.
The charity - Chefs In Schools - has been co-founded by Henry Dimbleby (co-founder of Leon), Nicole Pisani (former head chef at NOPI) and Louise Nichols (head of the Leap Federation of Schools). Launching today [20 April] It aims to train 100 professional restaurant chefs to work in 100 schools by 2023, transforming school lunches and providing cookery lessons for pupils.
The initiative is supported by some of the UK's leading food stars including Prue Leith, from GBBO fame, Yotam Ottolenghi, founder of the famous restaurant, and Thomasina Miers, co-founder of Wahaca. It has already had success across three schools in Hackney, with two more London sites signed up.
Leith, welcomed the launch, saying: "Chefs in Schools is a great and badly-needed initiative. We all know that getting children to eat well is vital for their health and happiness and chefs can help inspire schools to get food right, and children to eat it."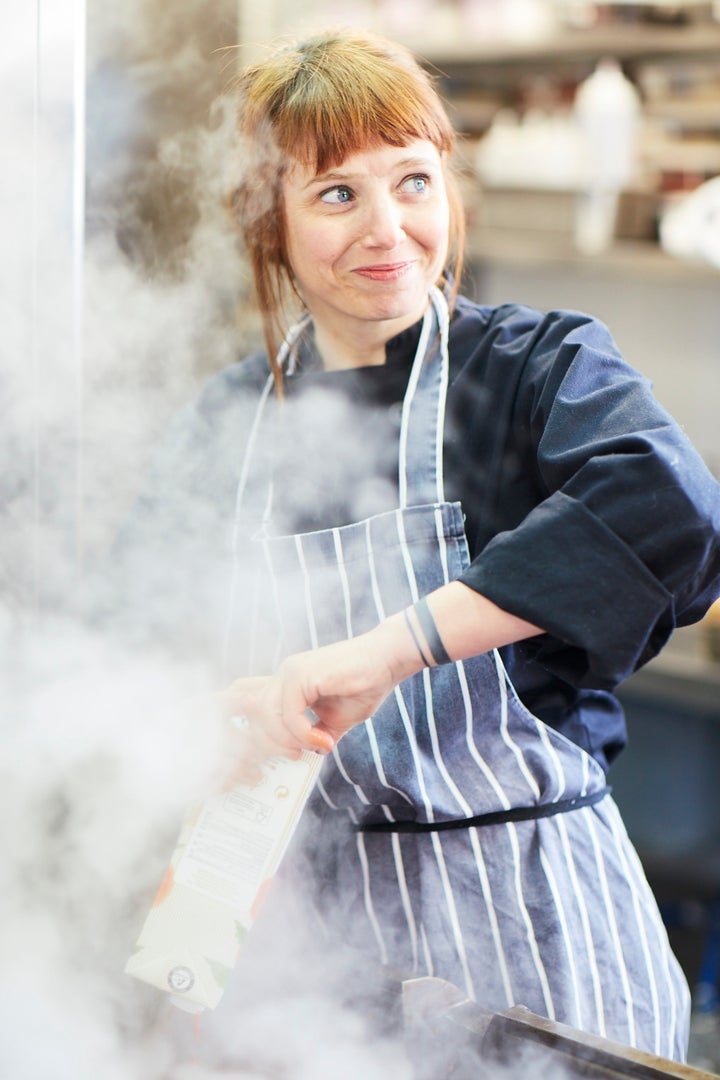 The idea for the charity started back in 2013, when Dimbleby posted a tweet asking whether anyone would be interested in taking over the kitchen at his children's primary school. Pisani – who was then head chef at the acclaimed Soho restaurant NOPI – decided to take the gamble.
Since arriving at Gayhurst school in 2014, she has retrained the school cooks, just as she would have done in a traditional restaurant. They now cook everything from scratch and bake fresh bread daily. Pisanti has also taken charge of the cooking curriculum, teaching pupils to butcher whole chickens and cook over fire pits in the playground.
Dimbleby and Pisani are calling for other chefs and schools interested in the programme to get in touch. "Food-related disease and the misery it causes is one of the great problems of our time," said Henry Dimbleby. "Ensuring that every child eats well in school, develops a healthy relationship with food and learns to cook savoury dishes from scratch must be part of the solution."
"I felt compelled to create a change.""
Pisani said the world we live in today is so obsessed with food - "We have access to any kind of food we wish during any season and Instagram every meal" - but in schools what we serve and teach children does not mirror that. "This is why I felt compelled to create a change," she said. "It's more challenging than any restaurant kitchen I've worked in and the children are tougher than any restaurant critic I've come across!"
Trustee of the charity Thomasina Miers has so far raised £10,000 for the project through Wahaca's kids' menu. She said the charity provides a platform where chefs can become "beacons of hope", teaching children from all backgrounds about the benefits and joys of healthy eating.
MP Sharon Hodgson, who is chair of the All-Party Parliamentary Group on School Food welcomed the new initiative, adding that she believes it's important that school children not only get a delicious and nutritional meal in school but also learn the skills needed to be able to prepare and cook their own food. "This is something very close to my heart," she added. "I look forward to supporting this programme in the future."