Make sense of politics. Sign up to the Waugh Zone and get the political day in a nutshell.
Councils have urged Boris Johnson to restore protections for lone child refugees to his Brexit bill or risk them being exposed to abuse or exploitation.
Twelve local authority leaders from around the country made the last-ditch intervention as the prime minister braced for a defeat on the issue in a Tuesday House of Lords vote on his withdrawal agreement bill (WAB).
Johnson stripped from the bill protections of family reunion rights for child refugees, but has insisted he will restore them in the forthcoming immigration bill.
Lord Dubs, who came to the UK on a Kindertransport as a child refugee fleeing the Nazis, is one of four Lords members leading Tuesday's push to formally reinstate family reunion rights in the WAB.
Now the 10 councils have joined him in calling on the government to guarantee that it will negotiate a continuation of "safe passage" for lone child refugees in Europe through family reunion before Britain leaves the EU on January 31.
They are concerned that if ministers do not replace EU regulations on family reunion, known as Dublin III, unaccompanied children could be at risk after Brexit,
In a letter to the PM organised by Lewisham council leader Damien Egan, they said: "Local authorities are supporting thousands of children who have endured horrendous journeys on lorries in order to reach the UK, precisely because they are not able to access a safe and legal route such as family reunion.
"Guaranteeing access to safe passage, such as family reunion and the Dubs scheme, will help us, as local authorities, plan and prepare for children's arrivals. And critically, it will give more children an alternative to risking their lives.
"Family reunion under Dublin III has meant hundreds of children are no longer trying to survive in camps and car parks across Europe.
"But unless a replacement to Dublin III is agreed between the UK and EU after Brexit there is a real danger children – who otherwise would have found safety in the UK – will be exposed to the dangers of surviving alone including the risk of abuse or exploitation by unscrupulous individuals.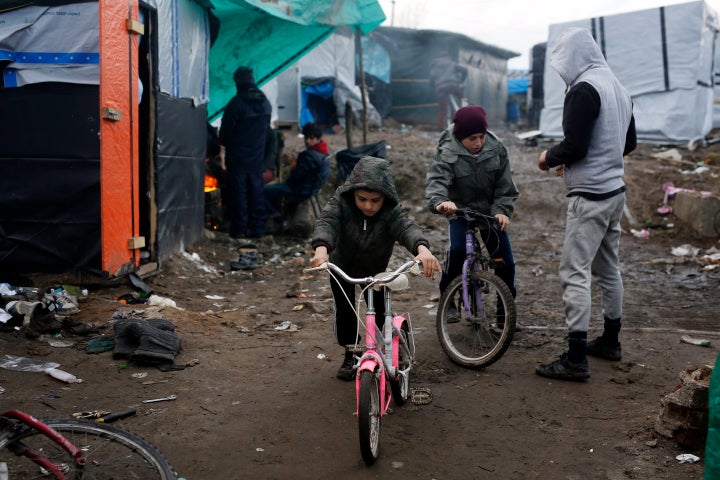 "We remain committed to our country's long tradition of welcoming more child refugees and strongly urge you to reconsider this decision."
A government spokesperson said: "Protecting vulnerable children will remain our priority after Brexit and the withdrawal agreement bill reaffirms this commitment while clarifying the role of parliament and government in negotiations.
"We have a proud record of helping vulnerable children, granting protection to 41,000 since 2010 and doing more than the vast majority of EU countries to help unaccompanied minors."
Following the election, Johnson changed the WAB so that the government no longer has an obligation to negotiate with the EU a continuation of family reunion rights.
Instead it must simply lay a statement before parliament on its policy on the issue after Brexit.
The Labour council leaders signing the letter were: Lewisham, Hammersmith and Fulham, Leeds, Cambridge, Hackney, Oxford, Stevenage, Trafford, Lambeth, Warrington, Plymouth, Haringey and Lancaster.
Steve Cowan, leader of Hammersmith and Fulham council, said he was able to offer services for local people as well as refugees.
He said: "Our first priority is always our residents, which is why Hammersmith and Fulham has the third lowest council tax in Britain, offers free homecare for our residents and free breakfasts for all our primary school children.
"But during the worst global refugee crisis in the post-war period, we also have a moral duty to the most vulnerable people of all – unaccompanied refugee children.
"Scrapping the legal right to family reunion not only betrays our great British humanitarian traditions but it also risks fuelling organised crime in our communities."