A mum has spoken candidly about a condition that is causing her 11-year-old to "regress to a newborn baby".
Chloe Miller suffers from Rett syndrome, a condition that affects the development of the brain and means she has up to 80 seizures a day.
The 11-year-old is losing all the skills she learnt as a child and is "unlikely" to ever recover them.
Her mum Sarah Miller, 29, from Leicestershire, said: "The saddest thing about Rett syndrome is that Chloe had skills and then lost them. She used to drink from a glass and now she's back to a beaker or water bottles.
"Clearly losing skills is very distressing for Chloe and results in some behavioural problems, as she is unable to communicate how she must be feeling in any other way."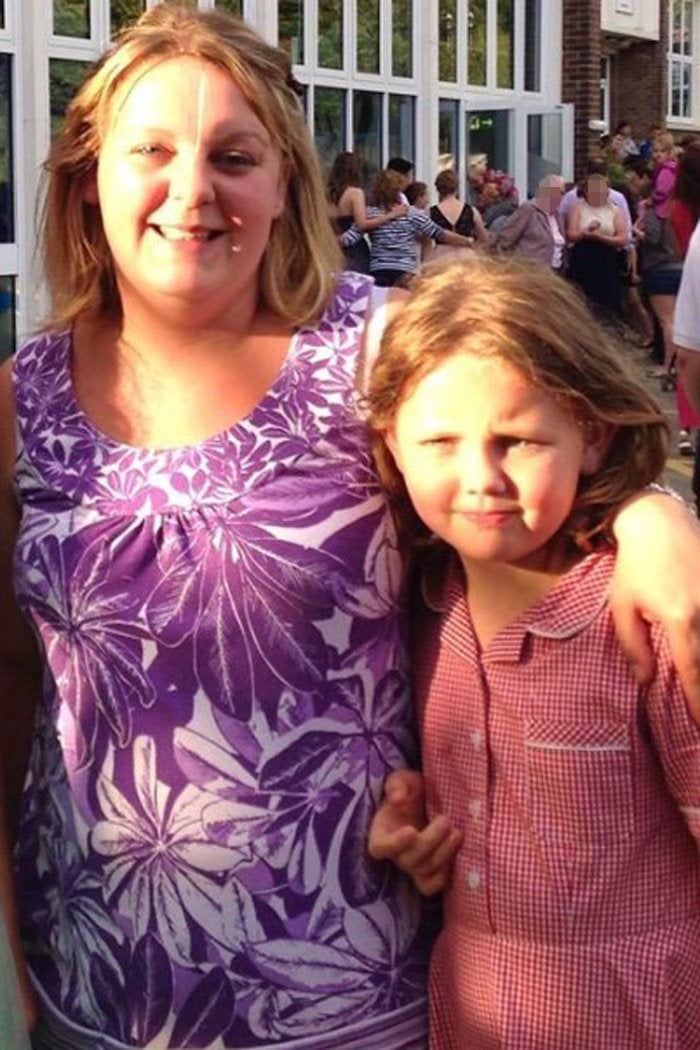 Miller didn't experience any problems during her pregnancy. But when Chloe was 18 months old, she experienced a seizure completely out of the blue.
"We were on holiday in Tenerife when Chloe had her first seizure," said Miller, who works in special educational needs.
"I'd never seen a seizure before, so I had no idea what was going on.
"I just remember her eyes rolling into the back of her head. It was terrifying."
Miller rushed Chloe to a hospital in Spain, but medics told her it was likely to be just a stomach virus.
However, Miller wasn't convinced and took Chloer back to the doctors once they'd returned to the UK.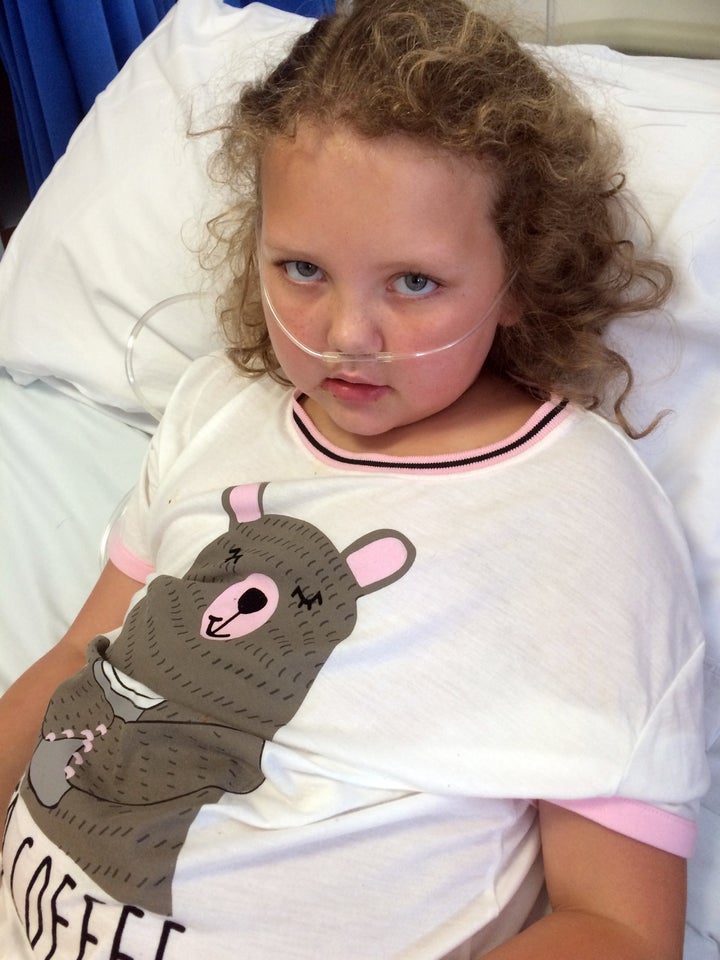 Over the next few years, Chloe underwent tests for many different conditions, all while suffering seizures every couple of weeks.
When she was five years old Chloe was told she had epilepsy, but it was another four years before she was officially diagnosed with Rett syndrome.
The diagnosis came about when a paediatrician noticed her hands were never still and arranged for genetic tests to be done.
"We had the tests done, but didn't hear anything for six months, so I presumed things were okay," said Miller.
"But then I received a phone call I'll never forget. A doctor told me they had a diagnosis and asked for me to come in, but not to come alone.
"When they said Chloe had Rett syndrome, they told me the worst thing I could do would be to Google it.
"Of course, I did, though. The things that came up were terrifying. The life expectancy was poor and it basically sounded like my little girl was going to get swallowed up into a syndrome."
According to the NHS, the condition affects one in every 10-12,000 females and is rarely seen in males. It unfolds in four stages – early signs and slow development, regression, plateau and deterioration in movement.
Currently, Chloe is in the "plateau" stage, which can last years and involves symptoms such as floppiness of the limbs, difficulty moving around and using hands, and irregular breathing patterns.
Previously, Chloe was in mainstream education, but when she reached nine, Miller said the gap between her and other children "became too wide". Now she attends a specialist school and her intellect is equal to that of a five-year-old..
Chloe's seizures mean she's unable to retain information and quickly forgets skills she has fought hard to relearn.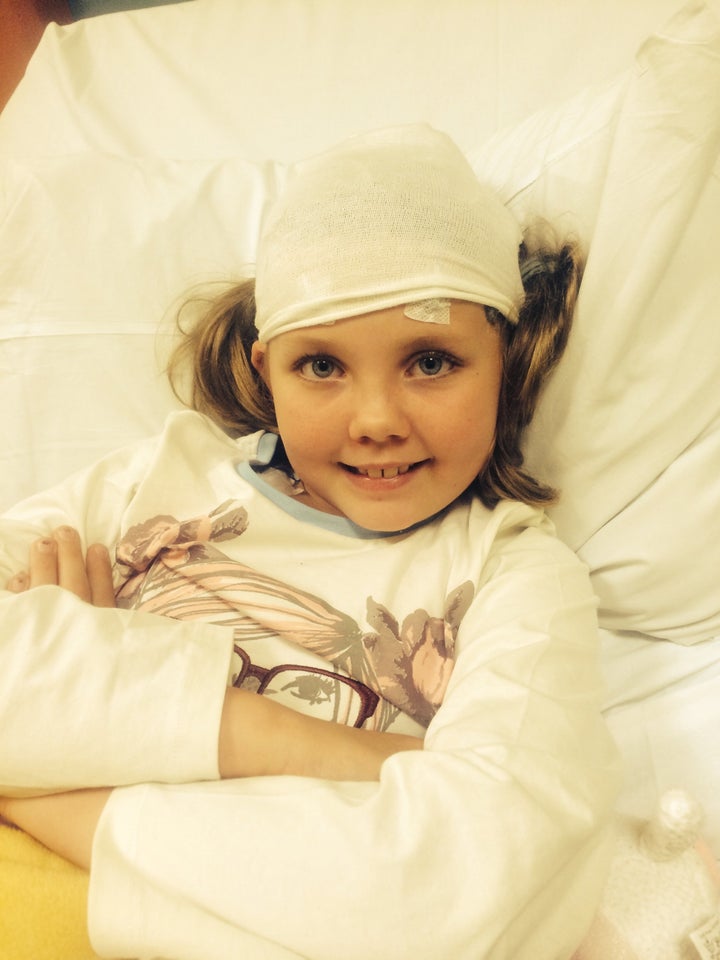 Despite facing so much during her short life, Chloe, remains a happy little girl who loves Derby County F.C. and dreams of one day meeting her favourite player, Will Hughes.
She and her mum have been supported by charity Rett UK ever since her diagnosis.
"Googling Chloe's condition was terrifying, but once I spoke to Rett UK I felt very differently," said Miller.
"They showed me there is a light at the end of the tunnel, although I couldn't see it at first.
"The unknown was terrifying. Rett syndrome is so rare that nobody could really tell me what was going on.
"But to other parents like me out there I was to say that there is light and hope. If you fight, you will get support. Rett is only as limiting as you let it be.
"Yes, Chloe has a label now, but she's still Chloe. She is tenacious, gutsy and a delight to be around."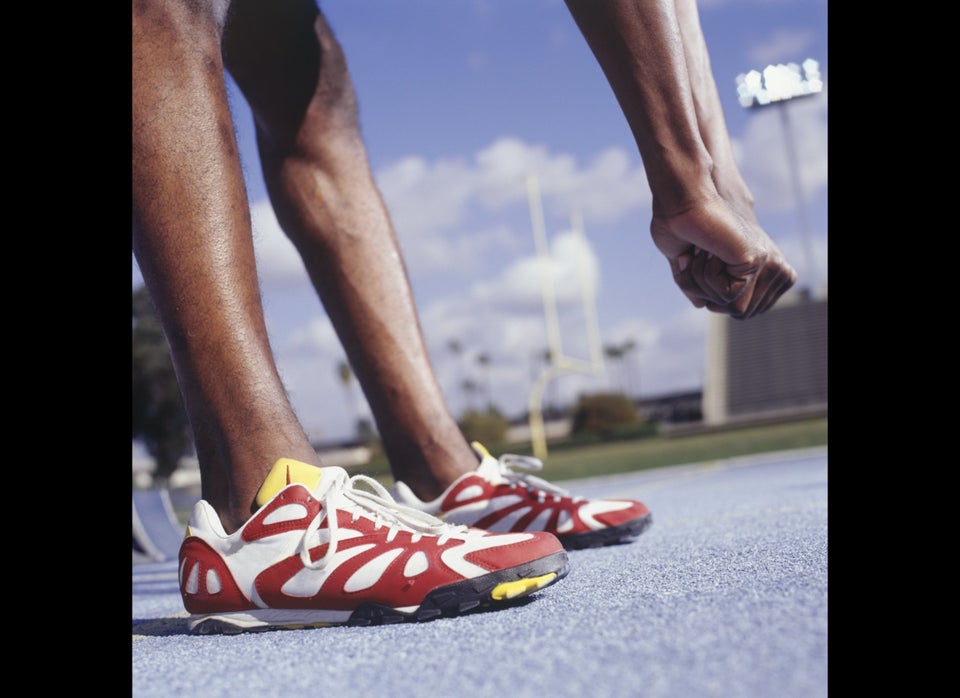 21 Rare Diseases