Rather than filming this video inside their car, the video captures kids playing football in their gardens with their families, waving flags and wearing football kits.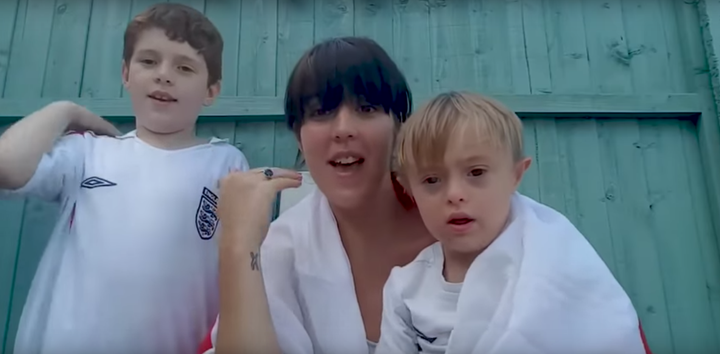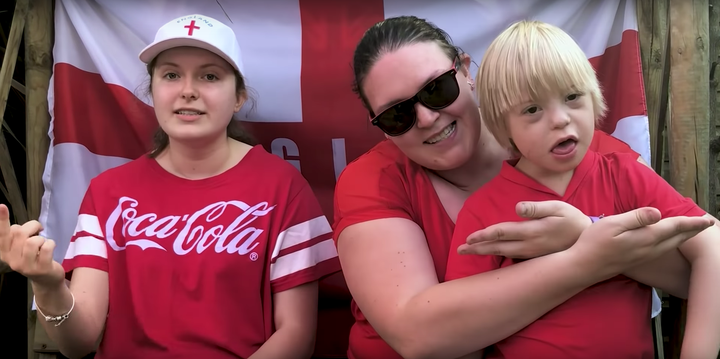 The group - who call themselves the 'Wouldn't Change A Thing' community - sign the song with Makaton, a simplified form of British Sign Language which is designed to help hearing people with learning or communication difficulties using signs alongside speech.
Group member Lorraine Buckmaster came up with the idea of creating a World Cup video on Saturday night [7 July] and asked families to send clips by Sunday evening. By Tuesday morning, the video had been edited.
One mum featured in the video, Stacey Byrne, said: "The video brought so much fun whilst supporting England and raising the roof on awareness once again." Stef Fallows, whose son Aiden has Down's syndrome, said: "I have a football crazy son and enjoy raising awareness about Down's syndrome. This is spreading joy everywhere with other families. These videos help to smash the Down's syndrome stereotype."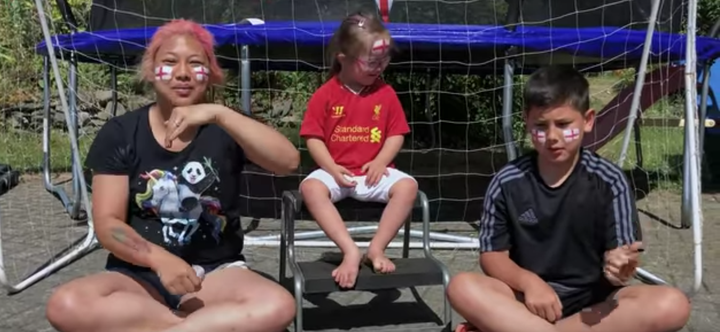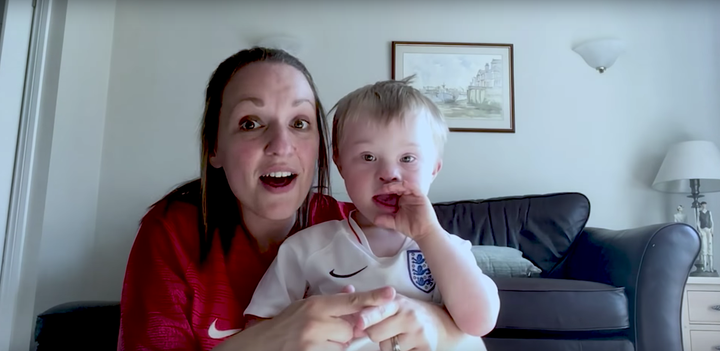 The video has already had seal of approval from David Baddiel himself, who tweeted it out and wrote: "I have to be honest. This is the first version straightforwardly to make me cry."
Other people commenting on the YouTube video loved the group's new video. One man wrote: "That's just all kinds of delightful." And another commented: "You bloody lovely people."
The group of parents all met in the Facebook group "Designer Genes" as they all had a child with Down's syndrome born in 2013/14.
When they shared their first video - which to date, has been viewed nearly five million times - one of the mums told HuffPost UK she hoped it would show people "having a child with Down's syndrome isn't scary, in fact it is a wonderful adventure; full of joy, love and yes some challenges, just like having any typical child."
Before You Go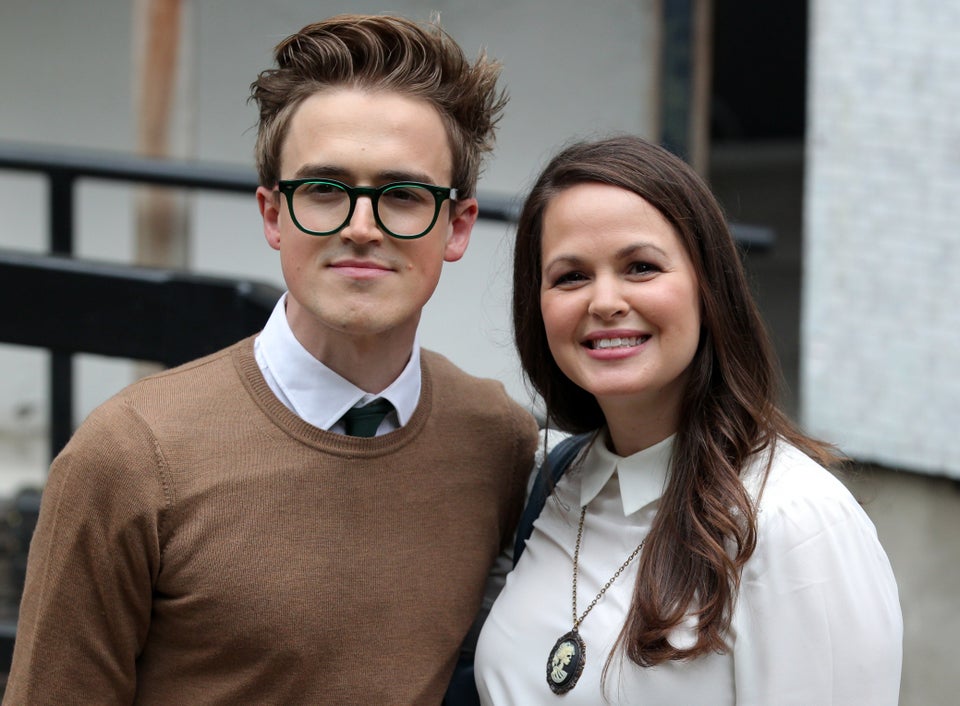 Celebrities Who Believe There's No Such Thing As Perfect Family Life