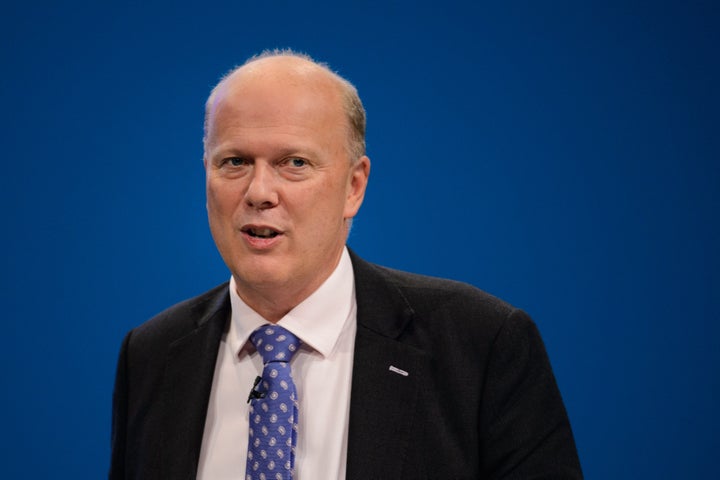 Transport secretary Chris Grayling has been branded 'incompetent' after it emerged his department has spent more than £300 million over its annual budget.
Ministers are expected to tell the Commons on Tuesday that 9% in additional spending had to be added to the Department for Transport budget to cover its costs this financial year - with the Treasury agreeing to stump up £60m to help meet shortfalls.
Critics said the department's financial situation was a damning indictment of Grayling decision-making and management.
Shadow transport secretary Andy McDonald told HuffPost UK: "Taxpayers are forking out thanks to the transport secretary's profligacy and incompetence.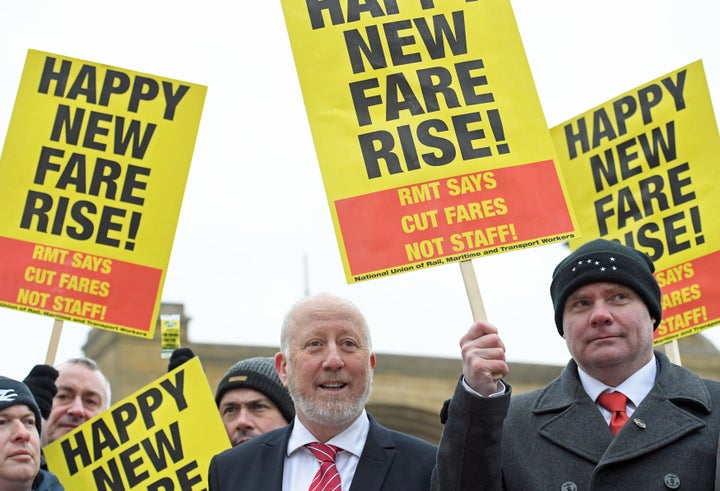 "He cuts investment and funding for public transport, while increasing bungs and bailouts to the private sector.
"As Chris Grayling staggers from crisis to disaster, the public will rightly conclude that that this minister is a specialist in failure."
Green Party co-leader Caroline Lucas said the government had ploughed too much resource into projects like HS2 - which will provide high-speed rail links between London, the north and the Midlands, while neglecting skyrocketing commuter costs.
"It's deeply concerning that the DfT overspent by such a large amount, but also somewhat unsurprising given how much money we are wasting on HS2 and road building," she added.
"As billions are poured into white elephant projects, we've seen drastic cutbacks for buses, and fare hikes for train commuters. The DFt's priorities are all wrong - and this overspend should be a clear sign that a rethink is desperately needed."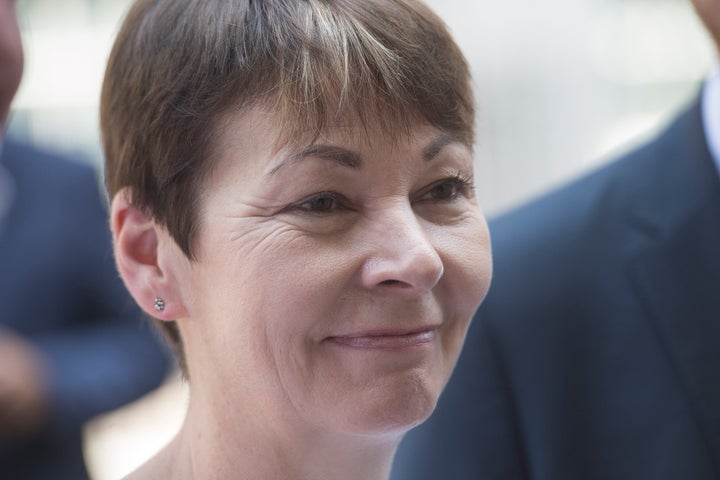 The department has been forced to stump up £8m on top of the £60m it set aside to compensate passengers after the collapse on Monarch airlines last year and has splashed out £300,000 on hiring three new executive directors.
Senior staff are also considering the impact of Brexit and subsequent absence of EU funding for transport projects, which they describe as "an unquantifiable liability."
Former Lib Dem leader and Cumbria MP Tim Farron said: "Apparently the Department for Transport has a budget overspend of £300m, but try telling that to people in rural areas and smaller towns in the north of England.
"There has been no investment in upgrading and improving ordinary rail services outside of the big cities, and major road arteries - like the A591 which runs through the heart of the Lake District - have been completely omitted from the Major Road Network.
"I for one can't wait to hear ministers explain where this extra money has gone."
A DfT spokesperson said: "It is normal for the supplementary estimate to reflect changes in the department's finances. This is all part of our ongoing work to deliver on huge transformative projects including Crossrail and HS2."