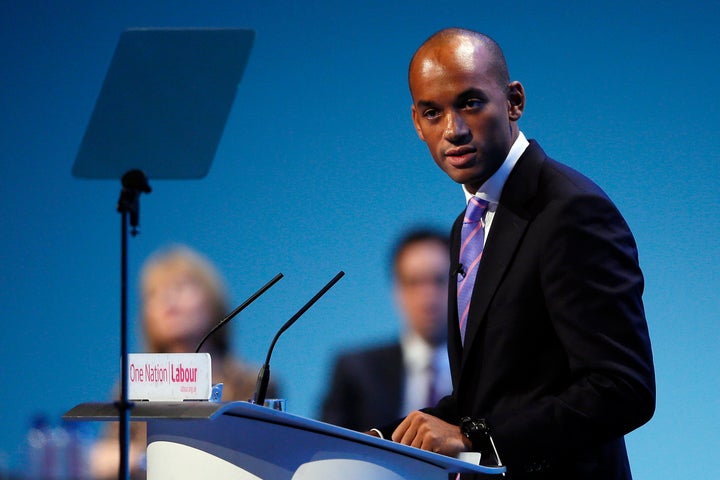 Chuke Umunna has made a passionate speech in the Commons accusing the Tories of "sowing seeds of division" by branding Remain voters the "liberal elite".
The Labour MP and former Shadow Business Secretary highlighted the diverse range of people who voted to stay in the European Union as he addressed the Brexit Secretary, David Davis, on Tuesday.
Umunna said: "Does the Secretary of State recognise that whilst 52% of people voted for us to leave - of course with the consequence that we will be exiting the European Union - the suggestion that the over 16 million people who voted to Remain are some kind of 'liberal elite' is utterly false and divisive.
"A majority of young voters voted to remain. A majority of ethnic minority voters voted to Remain.
"A majority of voters in three of the constituent parts of our country voted to Remain.
"And the job of government is to find a deal that serves the interests of everybody, both those who voted Remain and to Leave and not to try and sow further seeds of division in our country."
Political philosopher, Michael Sandel, said in a recent interview: "The sources of their [Leave voters] dignity, the dignity of labour, have been eroded and mocked by … globalisation, the rise of finance, the attention that is lavished by parties across the political spectrum on economic and financial elites, [and] the technocratic emphasis of the established political parties.
"A lot of the energy animating Brexit... is born of this failure of elites."
In a speech to the Conservative Party Conference last week, Theresa May - whose cabinet contains a significant number of millionaires - sought to align the Tories with this group claiming those in the liberal metropolitan elite were out of touch and professed themselves "citizens of the world" rather than patriotic Brits.
She said: "Just listen to the way a lot of politicians and commentators talk about the public.
"They find their patriotism distasteful, their concerns about immigration parochial, their views about crime illiberal, their attachment to their job security inconvenient.
"They find the fact that more than 17 million people voted to leave the European Union simply bewildering."
Replying the Commons to Umunna on Monday, Davis replied: "He will be surprised to hear that I agree with almost every word he said. The only distinction I would make is that I would consider myself a liberal as I said earlier.
"And the aim of the Government is to find an outcome which meets the needs of all the UK.
"And again it is invidious to talk about one's own speeches, but that is precisely what I said last week - we need to engage the interests of all citizens of the country whichever way they voted in order to get the best outcome for the country."