As he reported from near the Pulse nightclub where the worst mass-shooting in US history took place, he said: "There is one name you will not hear in this broadcast tonight, one picture of a person you won't see.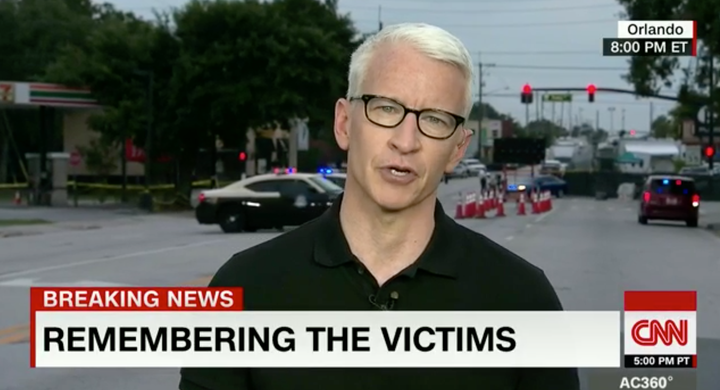 "We will not say the gunman's name or show his photograph, it's been shown far too much already.
"In the next two hours we want to try to keep the focus where we think it belongs, on the people whose lives were cut short.
"They are more than a list of names. They are people who loved and who were loved."
The full seven minute tribute can be watched here...
Mateen, who was killed in a shootout with police, was armed with an AR-15 assault type rifle, a handgun and an explosive device.