Pregnant women can now compare the size of their baby to objects they come across every day.
The folks at Babysizer want to make tracking how much your baby is growing "entertaining, not confusing".
They have tried to make each week of pregnancy "fun" by comparing a baby's approximate size to objects such as scoops of ice cream, Starbucks lattes and Spongebob Squarepants.
Parents-to-be can choose to compare the size to food, "manly stuff", "geeky" things or just get measurements.
All you have to do is put in the tracker how many weeks into your pregnancy you are and pick a topic.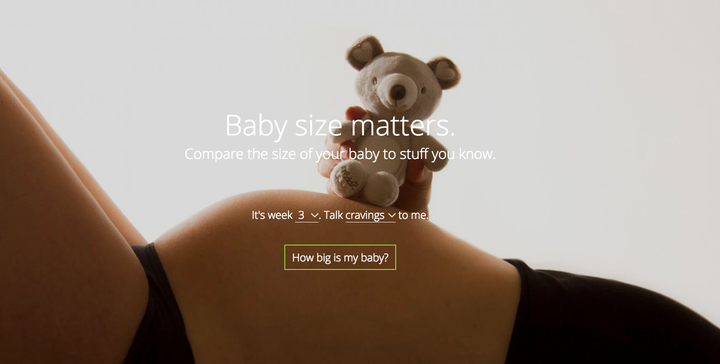 "On the first day of each pregnancy week, we would check the size of our baby in multiple pregnancy apps and sites to compare our baby to a fruit.
"With a ruler in one hand, and a bit of time in the other, I compiled a list of iconic food items that would better reflect the average size of a baby each pregnancy week.
"The list was meant to entertain myself during the pregnancy, but it quickly became apparent that Babysizer was helpful to other expectant parents."
The website gives some fascinating and hilarious items to compare to your baby's size, including: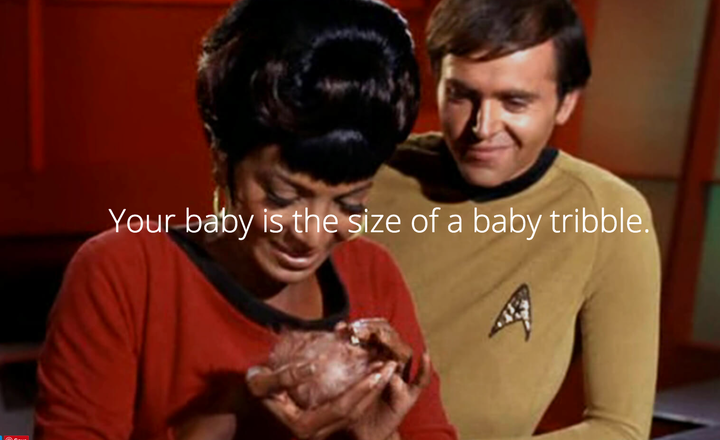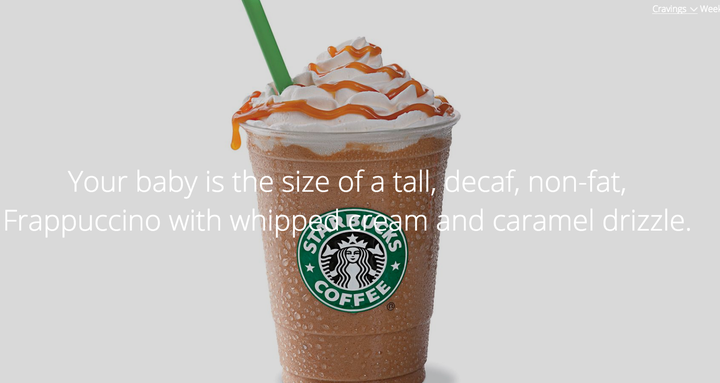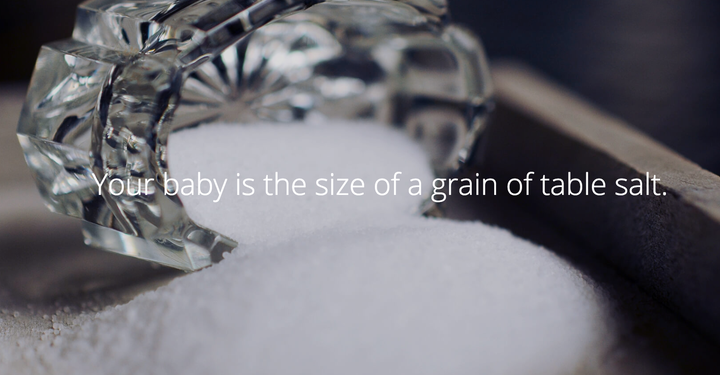 The dad behind the website explained that all comparisons on Babysizer are based on average foetal length from crown (top of the head) to rump (bottom of bottom).
"It's common to measure babies from crown to heel (head to toe) instead of crown to rump beginning in the 20th week of pregnancy," he wrote.
"But this makes things kind of confusing as you are now picturing your cute little one not curled up in foetal position inside you, but standing up straight as a stick."
Be prepared to waste a fair few hours on it. Sorry not sorry.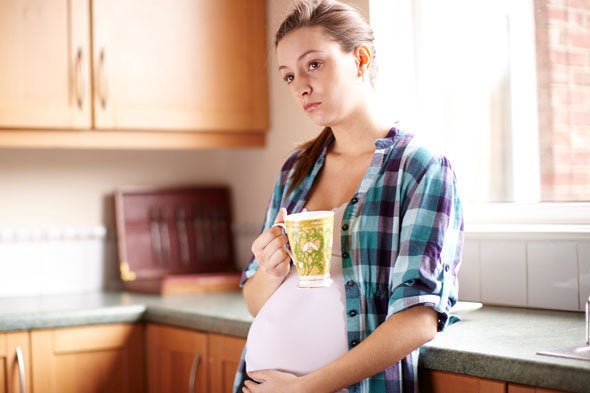 Pregnancy worries and words of comfort